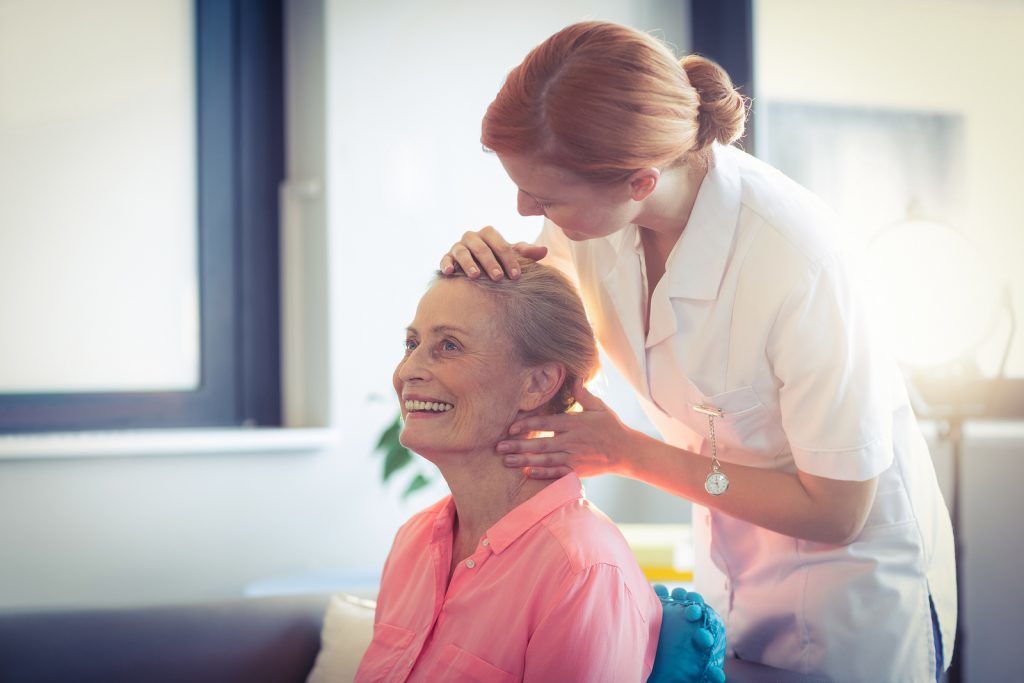 A Certified Nursing Assistant is a vital member of the nursing team. Training as a nurse assistant is not mandatory in Florida as state laws let any adult challenge the exam for inclusion on the Florida Nurse Aide Registry. An individual who fails the exam must enroll in a nurse aide training program that is approved by the Florida Board of Nursing. Although training is optional, there are distinct benefits for enrolling in an approved program to prepare for practice. Training providers facilitate at least 120 hours of theory and hands-on practical experiences, including a 40-hour externship at the nursing facility. This training provides valuable experiences to prepare students for the fast-paced, challenging role of a CNA and is especially critical for someone who has no experience in patient care. Students learn how to provide basic nursing skills, assist patients/residents with the activities of daily living, take vital signs, monitor patients and report changes, set up medical equipment, assist with medical procedures, and provide physical, social, and emotional support. CNAs must be flexible, responsible, compassionate, and committed to care for those who are unable to care for themselves.
St. Lucie West Centennial High School
High school seniors who enroll in the CNA program at St Lucie West Centennial have opportunities to develop basic nursing skills to enter the field of nursing. The program meets eh requirements of the Florida Board of Nursing and includes a blend of classroom theory, skills lab practice, and a clinical externship in a medical facility. Students learn communication and interpersonal skills, legal and ethical responsibilities, principles of nutrition, basic nursing skills, HIV/AIDS training, principles of nutrition, patient care plans, organizational skills, infection control, and safety and emergency procedures. The clinical experience is 40 contact hours. Participants must meet the standards of good physical and mental health, provide proof of immunization, dress appropriately in the designated uniform, obtain the clinical supplies, and commit to prompt regular attendance. Graduates are expected to take the certification exam at the conclusion of the program.
Address: 1485 SW Cashmere Blvd. , Port St. Lucie, FL 34986
Phone: 772-344-4400
FEDEN Healthcare Education Institute
FEDEN Healthcare Education Institute offers a nurse assistant prep course for candidates who would like to challenge the state certification exam. The program covers 32 to 40 hours of training to prepare students for success on the knowledge and skills exam. Day, evening and weekend schedules are available. Classes meet Tuesday and Wednesday or Thursday and Friday during the week for two weeks. Daytime classes are 9:00 am to 1:00 pm. Evening classes are 5:00 pm to 9:00 pm. The weekend class meets on Saturday and Sunday from 9:00 am to 4:30 pm for two weekends. Graduates can take the state exam at FEGEN's approved testing facilty. Candidates must complete a background check and obtain clearance from the Board of Nursing before challenging the exam.
Website: http://www.fedengroup.com
Address: 10556 South US Highway 1, Port St Lucie, FL 34952
Phone: 772-343-1650
Fax: 772-343-1652
E-mail: fedengroup@yahoo.com
Paramount Training Services
Paramount Training Services offer a 120-hour nursing assistant diploma program to prepare students for the state certification exam and employment as a certified nurse assistant. The 12-hour curriculum includes a 40-hour clinical externship at a skilled nursing facility. Students learn how to provide basic nursing skills, assist patients with the activities of daily living, transfer patients, observe patients and report any critical information, practice within the confines of state and federal law, take vital signs, respect patients' rights and independence, and use safety and emergency procedures when needed. Paramount also offers a CNA exam prep for students who plan to challenge the state exam. Candidates must obtain clearance from the Florida Board of Nursing before taking the certification exam. Paramount is an approved test site for the exam.
Address: Federal Mall, 2721 S. US Highway 1, Fort Pierce, FL 34982
Phone: 772-882-4218