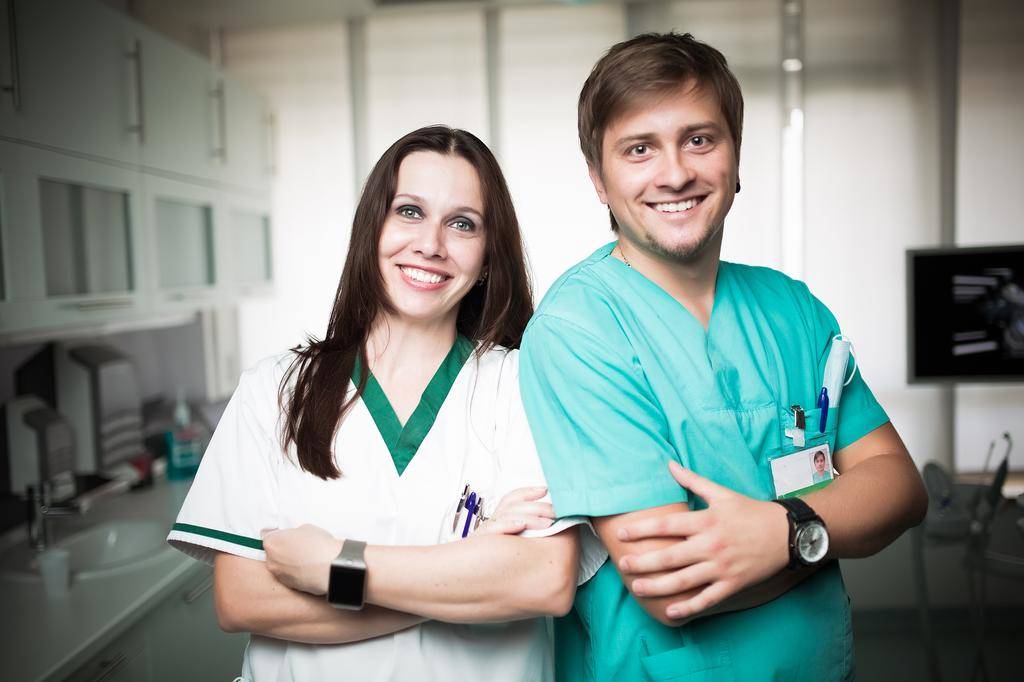 Certified nursing assistants care for patients in hospitals and clients in long-term care facilities. They clean and bathe residents, transfer them from the bed to a wheelchair, measure vital signs, report health concerns to nurses, and assist with rehabilitation treatments. CNAs are usually the primary caregivers and often spend more time with residents than other members of the health care team. Due to constant interactions with long-term residents, nurse aides may form close and meaningful relationships with the people they care for. More than 81 percent of nursing assistants work in residential care facilities in Ohio, caring for the growing elderly population. Another 7 percent work in hospitals and the remaining 12 percent work in home care and hospices. According to the Bureau of Labor Statistics, employment of nursing assistants is expected to grow by 20 percent between 2010 and 2020, a projection that is faster than the average for all occupations.
Southeastern School of Health Sciences
At the Southeastern School of Health Sciences, new nursing assistant classes begin every month. The fast-paced program prepares students for success on the CNA exam in Florida. Students have opportunities to review the essential materials and skills to succeed on the exam. In addition to intense training in the classroom, students will practice patient skills along with other students in the program. A hands-on practice test identifies areas for improvement. Before enrolling in the program, a prospective student should check the requirements for becoming a CNA in Florida and submit an application to Prometric for the CNA exam. Candidates must also register and pay for a background screen, which is a requirement for becoming a CNA in Florida. The cost of the training is $480 – $240 – due at registration and the balance is due on or before the first day of classes. The course fee includes BLS for Healthcare Providers.
Address: 243 Office Plaza Drive, Tallahassee, FL 32301
Phone: 850-222-0020
Tallahassee Community College
The nursing assistant course at Tallahassee Community College prepares students for the state certification exam and employment as a Certified Nursing Assistant. The curriculum includes 80 hours of lectures and skills practice in the classroom/lab and 40 hours of clinical experience in a local healthcare facility. Students must attend all the program hours to graduate from the course and obtain eligibility to take the state nurse aide competency exam. Applicants must submit a TCC application, copies of official transcripts, application to the nursing assistant program, and a copy of their BLS card. A level 1 criminal background check is required for admission and state certification. The clinical site may require students to provide documentation of immunization and TB and drug screens. The approximate cost of completing the program is $337.28 for in-state tuition and liability insurance only. Students must budget for textbooks, course materials, uniform, supply kit, and state exam fee.
Address: 1528 Surgeons Drive, Tallahassee, FL 32308
Phone: (850) 558-4500
Fax: (850) 558-4510
Email: webcontent@tcc.fl.edu
Lively Technical Center
Lively Technical Center has the Florida Board of Nursing's approval to conduct nursing assistant classes in Florida. The course schedule is available on the school's website. The program is facilitated on an as-needed basis. Graduates are prepared for success on the state certification exam and employment in hospitals, home health care, and long-term care facilities. The state-guided curriculum includes instruction in the fundamentals of nursing, rehabilitative care, safety and emergency procedures, communication skills, infection control, personal hygiene, and law and ethics. A supervised clinical experience comprises of 40 hours of direct patient care in a local health facility. Applicants must have a high school diploma or GED, a clean criminal background, and documentation of immunization. TB and drug screening may be required for clinical placement.