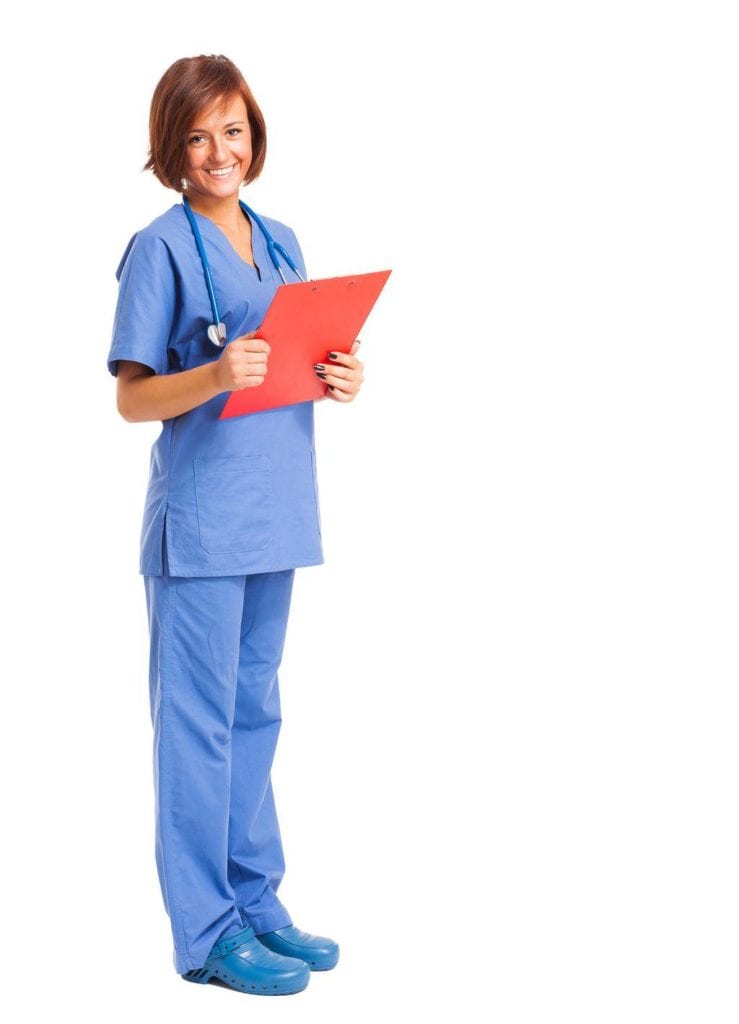 Your first day on the job as an entry-level CNA can be a little intimidating. The new environment, unfamiliar faces, and heightened expectations can easily affect your confidence. But what you do on the first day can set the tone for the duration of your time at the facility. With a good first impression, you can, therefore, hit the ground running and form new alliances. Your leadership, witty mind, and clinical skills are essential, but on your first day, some other critical skills cannot be ignored. Professional etiquette, consideration, a winning smile, and good ole common sense are the vital traits for making a good first impression and long-term career success. Use these traits with the tips highlighted below to forge new relationships with patients, their families, and members of the health care team.
Take the Lead
As the new CNA, all eyes may be focused on you. You can reduce of the awkwardness of introductions by taking the lead and introducing yourself – even to the patients. Don't wait to be introduced; on a hectic ward, making introductions may be the last thought on anyone's mind, so take the initiative. As you introduce yourself, paste on your winning smile, even if you are nervous or uncertain. Keep in mind that colleagues, supervisors, and patients will be forming an opinion in those first few minutes. A confident and firm handshake and eye contact are also important when you make the introduction.
Dress For Success
Inspire confidence in your patients and colleagues with your workwear. Informality is not becoming, especially on your first day. Others will judge you by the way you dress, so wear your uniform in the way that supports your professional image. The message you send to others should embody intelligence, competence, and professionalism – do you get that message when you stare in the mirror? If not, patients and the other members of the health care team may question your ability. Make sure your scrubs and shoes are clean and keep your hair back and off your shoulders. The clothes shouldn't be too tight or short and steer clear of black underwear under white scrubs.
Body Language Speaks Louder Than Words
Your body language can bely your verbal communication. Calm your nerves and first-day anxiety and tune into your non-verbal signals. Don't slouch. Look patients in the eyes when you're communicating. Nod acknowledgment when talking to others. Convey warmth with your smile. Keep your hands out of your pockets and your arms from across your chest. Exude confidence, even if you have to fake it on your first day. Most of all, remember that some gestures may be offensive in certain cultures and in some environment, so be sensitive to others.
Mind Your Conversations
Play it safe with your conversation. The wrong words or topic can lead to your demise if you offend a patient or a long-standing employee. Avoid volunteering your viewpoint on a controversial topic, even if someone asks. Don't discuss the staff or your personal troubles with a patient. If you think you'll be nervous about you'll say to others on your first day, you can always ask questions about procedures and policies or reveal your goals and hopes for your career without getting too personal.
Be Positive
Bring your positive attitude to work. Consideration and courtesy are essential to your relationship with other CNAs and your nurse supervisors. Be kind and friendly even when you're stressed. Greet everyone with the smile and hello. Offer your assistance and show your gratitude when others pitch in to help you. Avoid gossip – run out of the room if you need to. And when you're leaving, say goodbye and thank everyone for making your first day a pleasant one.
Arrive Prepared
Your paperwork should have been completed before your first day. However, it is important that you arrive prepared for the unexpected. Walk with your certification documents, identification cards, proof of education, immunization records, health restrictions, criminal background check, and anything else administration might need. Your preparation and foresight may help smooth your workflow on the very first day.
Take Notes
Your first day would involve a lot of orientation unless you did it beforehand. A senior worker will give you a tour of the facility, review procedures and policies, outline your assignments, and cover special requirements of long-standing residents. Carry a notebook and record all the vital information for future reference. Ask questions – you're bound to have a ton of them on your first day. Jotting down the responses to your questions will give you time to soak it all in when you're not overrun by first-day jitters. Take mental notes as well. If you have the time and luxury (patient care involves a never-ending series of tasks after all), you should take the time to learn a little about each patient. Ask them questions and listen to their viewpoint, which will help you determine how best to meet their needs.
Envision Your Success
If you can dream it, you can achieve it. Purpose in your mind that your first day will be a successful one and use the tips outlined above to make it happen. Remember, professional etiquette, compassion, and courtesy should not be limited to your first day. Practice these daily as a critical link for coming across as a confident, professional caregiver throughout your career.