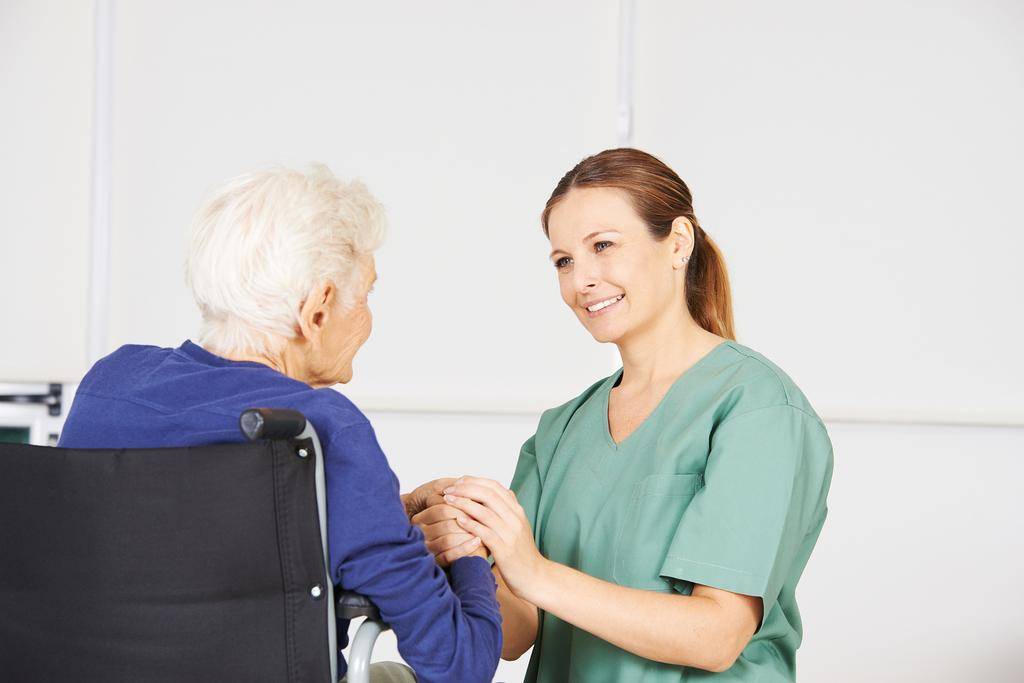 Individuals, who are thinking of a career in nursing, must have a clear understanding of the pros and cons of being a Licensed Practical Nurse or Registered Nurse. Though the job is a rewarding one, both emotionally and financially, caring for those who are ill is demanding and challenging. The route to enrollment in nursing programs could pose numerous challenges, depending on where you live and the availability of programs in your area. A nursing education is also time consuming and costly, so it is vital that you understand what the job entails. Becoming a CNA is a sensible first step to test the waters and determine if nursing is a right fit for you. The road to enter is fairly easy and inexpensive. Plus, you'll earn a host of other benefits along the way.
What Is a CNA?
A CNA is an essential part of the healthcare team in hospitals and care facilities. Also called nursing aides or orderlies, CNAs provide a range of services for patients including:
Taking vital signs
Assisting patients with bathing and eating
Helping patients move from bed to wheelchair
Giving medication
Applying bandages
The job requires a Certificate in Nursing Assistance, available through schools, hospitals and Red Cross offices offering this program, as well as online – be careful of online programs as some states do not recognize online training.
Here is a look at four reasons many people thinking of a career in nursing are starting with the role of CNA.
Practical Experience
Spending time as a CNA will tell you if nursing is for you. After a few shifts as a CNA, you'll know how you feel about a career that deals with bed pans and body fluids. You'll know how you react to being around sick people on a daily basis, as well as the workplace culture in healthcare.
According to the online magazine Nurse Journal, the role of CNA gives you a chance to experience a wide range of medical specialties. You can work in:
an assisted care facility with Alzheimer's patients
a nursing home with seniors
a rehabilitative center with people needing physical therapy
a pediatric hospital with children
a regular hospital with a range of sick people
This gives you the chance to directly experience different aspects of the healthcare system. Not only will you interact with patients, but you will also work closely with nurses, doctors, and administrators.
All this lets you gain practical, hands-on experience, essential for deciding if further education is the right choice for you. If it is, you have a head start deciding which specialty interests you.
First-Hand Information
The nursing career ladder is one of the most unique benefits of the profession. Working as a CNA will give you an opportunity to work alongside the very professionals you aspire to become. As you work with nurses, you'll see first-hand what their duties entail. Instead of entering nursing school with glorified expectations, you'll know directly what nurses face and be better prepared than most of manage difficulties.
Even better, you'll have already gained some experience in the basics of patient care. Many nurse graduates enter the profession without a thorough understanding of these core competencies and take some time to adapt and apply the principles. Your nurse aide experience is a definite advantage as you'll enter nursing school and your entry-level position as a nurse with established patient care skills. Skills like measuring blood pressure, bed baths, patient transfers, and reporting will become second nature as you perform them in your role as a nurse aide, and your foreknowledge will make it easier to pass these courses in nursing school.
Building on the same point, your knowledge and experience as a nurse aide makes you a better nursing student. It might be difficult at first for new nursing students to make the connection between the academics and the responsibilities of a nurse. You, on the other hands, will be capable to putting the theory into context and have a much more rewarding experience. During the clinicals, you'll already be in your element dealing with patients on a one-on-one basis, while those with no healthcare experience will have to overcome the initial hurdle of communicating with patients and meeting their needs.
A final point is that nursing school is difficult. Many a nurse can relate to the challenges and the temptation to give up. Your first-hand experience in health care, relationships with current nurses, and even the daily grind of patient care will keep your mind firmly on the prize. CNAs are resilient on the job. The rigors of nursing school, challenging though they may be, pale in comparison. So, if you can keep your cool during back-to-back shifts, you can certainly face whatever challenges nursing school throws at you.
Applying for Nursing School
Getting into a good nursing school can be difficult. Entry requirements are demanding, and the competition is stiff. You need to stand out to get your application accepted.
One of the best ways to show that you are committed to the profession is showing experience as a CNA. In fact, some schools require prospective nursing students to earn CNA certification as a part of the enrollment process. Your experience as a CNA, proves you know what the job demands and that you can handle them.
You stand a better chance of getting accepted to a nursing school, especially one with an accelerated program, when you have a background as a CNA. Some schools may even award credit for the fundamentals of nursing modules if you've completed an accredited nursing assistant program, are a currently licensed CNA, and have some experience under your belt.
Your nurse aide certification and experience may be of even greater benefit after graduating from nursing school. There is a huge demand for professional nurses, but that does not mean that employers are willing to hire anyone. The ideal candidate will have a license to practice, but must also be competent and passionate about patient care. Nothing shows your commitment to patient care like experience in the field. Your resume, outlining your experience and listing your duties, objectives, accomplishments, and passion for patient care will open the door to a multiplicity of opportunities.
Money
Working as a CNA gives you job stability and security as you work your way through nursing school. There is a high demand for CNAs, and it is expected to increase by 5% through the year 2031 according to the Bureau of Labor Statistics.
The training, requiring certification instead of a degree, is affordable and quick. The process can take as little as six weeks. The median salary is $30,290. The one-year education program for practical nurses and 2-year and 4-year degree programs for registered nurses can be expensive. Your CNA salary can help relieve the cost, so you can graduate without a mountain of debt.
Bonus: Networking
As a CNA, you develop close working relationships with registered nurses and supervisors. This can be invaluable when you are applying for nursing school and as you progress through the profession.
Getting to know people on the job, especially those with higher qualifications, gives you direct access to mentors and guides.
There are distinct advantages to becoming a CNA before moving on with nursing school. You can test your commitment to nursing, make a living and experience the many aspects of healthcare as a career.
How to Make the Transition From CNA to RN
The experience gained as a nursing assistant will offer valuable rewards if nursing is your ultimate goal. Much of that experience, including the long shifts and grueling work, should be completed before applying to nursing school because nursing programs are intensive. Some of them are offered on a full-time schedule only. The clinical rotations aren't always flexible and also require long hours. It could be a juggling act to balance working as a nurse aide with a rigorous registered nursing program, but it is possible if you find the right program to fit your schedule.
A CNA to LPN or CNA to RN bridge program will help you to bridge the gap from your role as a CNA to that of a licensed practical nurse or a registered nurse. The completion time is approximately 12 months to become an LPN or 2 to 4 years to become a registered nurse. Bridge programs can be completed in less time than a traditional program as credits are awarded to remove redundancy. Some programs require applicants to test out of certain courses, thus reducing the time and cost of the program.
Should You Become a CNA Before an RN?
We've highlighted some of the advantages, but unless the nursing school lists CNA certification as a prerequisite for enrollment, the choice is yours. Many nurses today commenced their training right out of high school are successful in the field. If you want to skip the time and cost of CNA training, you can enroll directly in a nursing program and apply for CNA certification after the Foundations of Nursing module. Even with your certification, you still have the choice of working as a nurse aide or not. Nurses who have worked as CNAs are more empathetic towards and have a deeper appreciation of nurse aides who they eventually supervise. They have a bigger and broader view of the healthcare team from the onset. They acquire knowledge and a unique experience that give them confidence in their new role as a registered nurse. Yes, there are many great benefits of becoming a CNA first, but experience and knowledge as a nurse aide is not absolutely necessary to your success as a professional nurse.