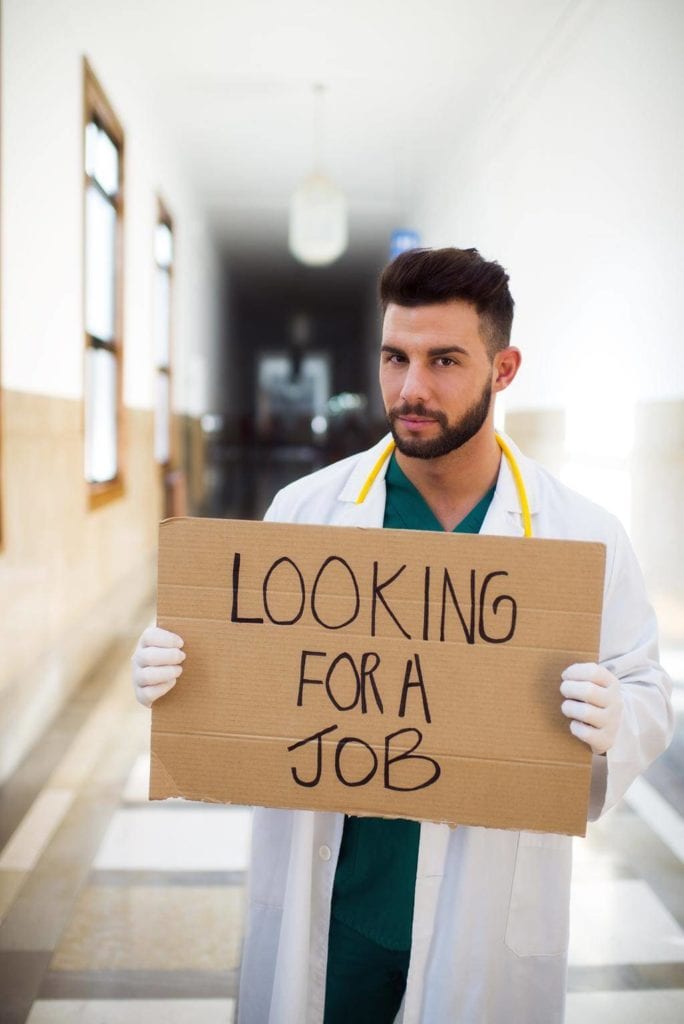 Projecting a growing need for healthcare workers, the Bureau of Labor Statistics (BLS) expects demand for CNAs to increase by 20 percent through the year 2020. As a CNA graduate searching for your first job, you might question the projection if all you encounter are closed doors and empty promises. The evolving healthcare industry demands more from employees. As a prospective CNA, you need to be proactive in your job search to increase your chances of success. Here are some ways to improve your job search and stand out from the competition.
Gain Practical Experience
The high turnover rate for CNAs and the need for healthcare workers to care for the aging population have not affected employers' desire for experienced employees. Apart from current certification, employers emphasize experience – even more than education – when it comes to hiring CNAs. Therefore, any experience in the field will help you get a foot in the door. The clinical experience provides an excellent start, so record it on your resume. Look for volunteer opportunities at nursing homes and assisted living facilities to garner real-world experience in the health care industry. If you are a caregiver for a friend or family member, even if it's just for a couple hours a week, it will count as experience that can help you land that job.
Supplement Your CNA Education
Reinforce your credentials with specialized training to increase your appeal to potential employers and expand your job search. Employers always want value for money, and your extra skill set may be just what you need to capture their interest. Areas for supplemental training include Home Health Care Aide (HHA), Hospice/End of Life Care, Medication Administration, Dementia Care, Rehabilitative Treatments, and Phlebotomy.
Revamp your Resume
Your resume is your sales tool, so make sure it's working in your favor. It should list your accomplishments -not your duties- in such as a way as to showcase the things you've done in healthcare. Mention (sing your praises) specific projects and goals you've met, including those accomplishments attained during the clinical experience. Tailor the details to match the job you're searching for and keep the most recent experience at the top. Most important: keep it short. The person reviewing your resume will have a million other things to do, and probably won't review multiple pages of your resume, so trim it down to a single page. Proofread your resume thoroughly before sending to a prospective employer.
Rethink your References
Have you been using the same references for many years? It's time to review your references. Are they still willing to vouch for you? Do they know of your current goals to enter healthcare? Focus on doing a great job during the CNA program and the clinical rotation to list the instructors and supervisors as possible references – with permission of course. Ideally, your professional references should come from those involved in the industry. Include the recommender's' name, job title, email, and your relation – instructor, supervisor, etc.
Expand your Job Search
Your search for a job must involve an organized approach which includes your family, friends, and contacts to accelerate your efforts. Network to make contacts and get information on available opportunities. A well thought out and organized approach to networking will unearth 80 percent of opportunities that are not available in newspaper ads and internet job sites. In fact, searching for jobs online is a passive strategy that doesn't always bring rewards. By cultivating contacts for the purpose of securing information and generating leads, you'll not only discover numerous job opportunities but also reduce the competition associated with applying for jobs posted on the internet or newspapers. Job fairs are a great place to network and meet potential employers. Dress well, take copies of your resume, speak well on your behalf, and make the most of the few minutes you have with company representatives. If all else fails, you may have to muster up the courage and start calling nursing homes, long-term care facilities, hospitals, and other companies on your targeted market list.
Finding a job after CNA certification should begin before you enroll in a training program. Research the job market in your area, make use of the arsenal of strategies presented above, and take a positive, proactive, and professional approach to landing your first job.