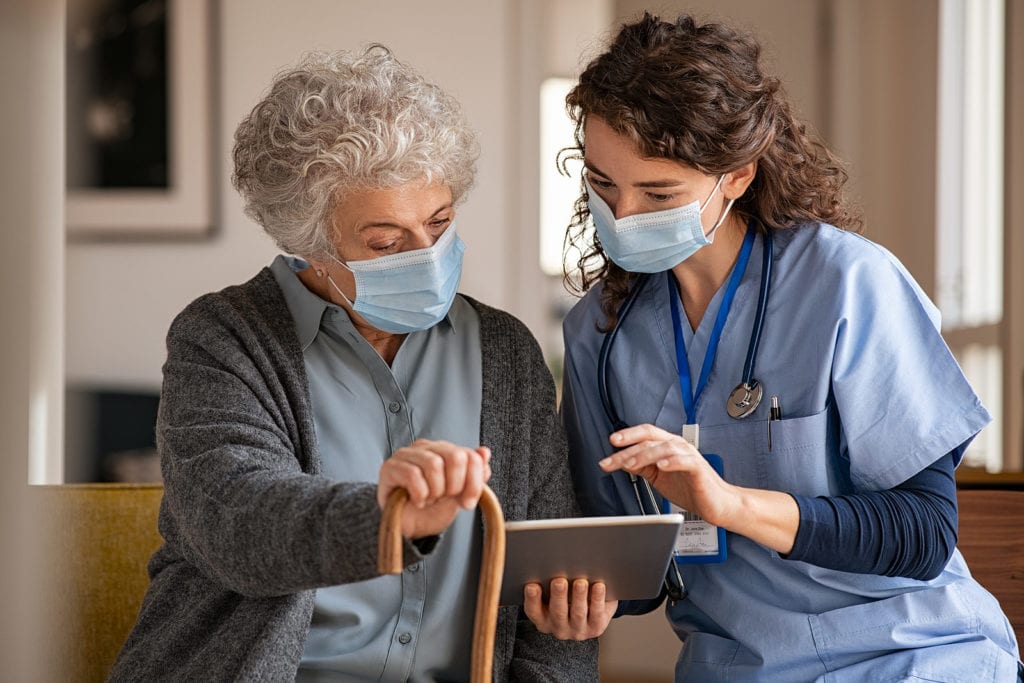 There are numerous opportunities for Certified Nursing Assistants. Whether you're in it for the long-term or laying a foundation for another health care profession, nurse aide training and experience provide an excellent introduction to the world of patient care. Healthcare is an in-demand industry with many employment opportunities for professionals at every level, including nurse aides, licensed practical nurses, registered nurses, surgical technologists, physical therapists, and many others. In just a few weeks, you can complete an approved nurse aide program and boost your potential for immediate employment, opportunities for growth, and a lifelong commitment to the industry. Join the ranks of front-line workers who provide valuable caregiving services to seniors, adults, and the disabled under the direction of a licensed nurse.
College of Western Idaho
The College of Western Idaho today prepares adults for an exciting career as a Certified Nursing Assistant. The school offers two training options fur nurse aide students. The hybrid class requires 12 weeks of online lessons, 4 hours of hands-on practice on-site per week, and 32 hours of supervised patient care experiences at a skilled nursing facility. The traditional class requires the completion of 88 contact hours of lecture and lab on-site and 32 hours at a skilled nursing facility. Graduates will be prepared to take the state written and skills exam to become a Certified Nursing Assistant. They will be able to care for patients under the supervision of a licensed nurse, collect specimens from residents, measure and record vital signs, assist patients with daily living activities, and demonstrate respect for each patient.
Admission criteria:
Must have current AHA BLS CPR for Healthcare Providers Certificate
Provide documentation of immunization – TB screening, Hepatitis B or waiver, and others determined by the clinical agency
Complete a satisfactory 10-panel drug screen
Obtain a clean criminal background check
Must be at least 16 years old – parental consent is required for applicants under the age of 18 years
Attend an advising session
The program fee is $895. Additional requirements include books, maroon scrubs, immunizations, background check, drug test, AHA CPR certification, watch with a second hand, and Idaho State written and skills test.
Address: 9100 W. Black Eagle Drive, Boise, ID 83709
Phone: 208-562-2700
Email: wd@cwi.edu
College of Southern Idaho
The Certified Nursing Assistant at College of Southern Idaho course prepares students care for patients and residents in various health care settings including hospitals, assisted living facilities, home health, long-term care facilities, and hospice centers. The curriculum includes 120 hours of classroom lectures and hands-on experiences – 88 hours in the classroom and lab and 32 hours of patient care activities in a skilled nursing facility. Students must complete prerequisite courses before applying for the CNA program. The first – Introduction to Allied Health – provides a broad understanding of the US health care systems and an introduction to the roles of each member of the health care team. Additional areas of study include trends in healthcare delivery and ethical and legal principles. The second prerequisite course is Medical Terminology which covers the fundamentals of medical terminology including word structure of basic medical/surgical terms, body parts and organs, medical specialties, and common medical abbreviations. The course fulfills Federal and Idaho State requirements for the training of CNAs, so graduates will be eligible to take the skills and written exam to be included on the Idaho CNA registry. The entire program including the prerequisite courses covers a total of 10 credit hours.
Admission criteria:
Apply for admission to CSI online
Submit placement scores of official college transcripts of prerequisite courses – Introduction to Allied Health and Medical Terminology
Provide proof of immunization
Complete a satisfactory TB test and criminal background check
Tuition costs $140 per credit for in-district Idaho residents and $285 per credit for out-of-state residents.
Address: 315 Falls Avenue, PO Box 1238, Twin Falls, ID 83303-1238
Phone: (208) 733-9554
Toll free: (800) 680-0274
Email: info@csi.edu