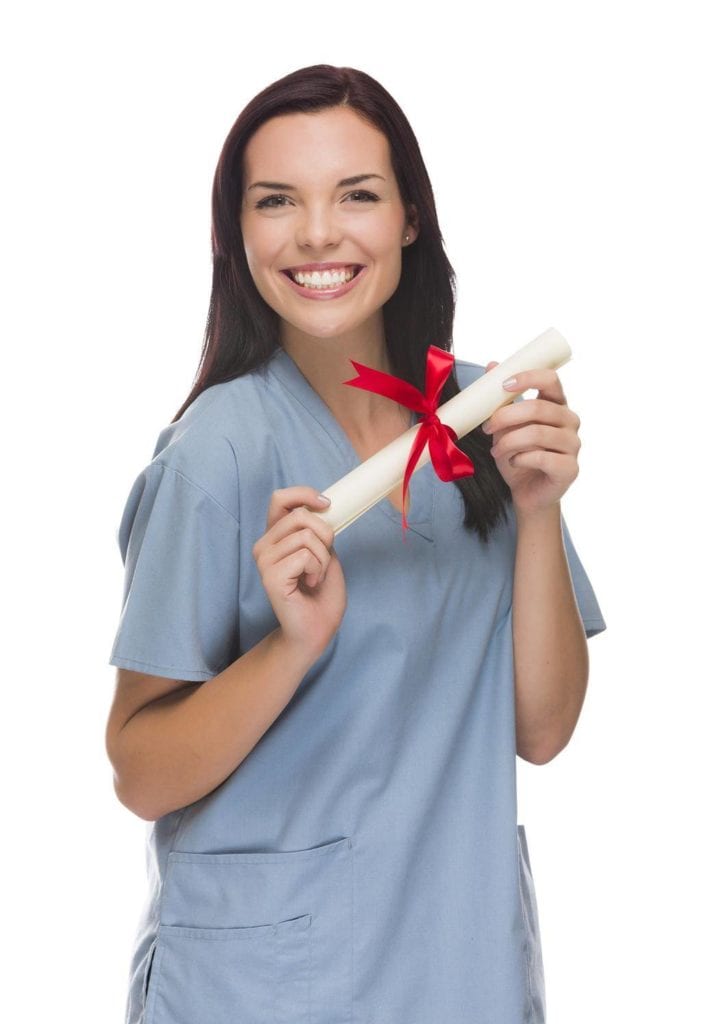 A career as a Certified Nurse Assistant (CNA) may be your springboard for another career in the health care industry, such as a registered nurse, medical assistant, or patient care technician. According to current statistics, the job opportunities for CNAs is still very strong, as these career professionals find jobs in Illinois soon after certification. The Bureau of Labor Statistics ranks nurse assisting as one of the leading occupations in health care due to the long-term care needs of the aging population. Prospective CNAs must complete a nursing assistant course approved by the Illinois Department of Public Health before taking the state competency exam. Approved programs offer 120 hours of theory and clinical experiences to equip students with the skills needed to serve as a member of a patient care team.
Waubonsee Community College
Prospective nurse assistant students must attend a mandatory information session as a first step to enrolling in the program at Waubonsee Community College. Attendees must pay $28, using a money order, credit card/debit card, or company check, for fingerprinting. Applicants must also take an assessment test (acceptance will be based on the results), be 16 years or older, and submit documentation of TB testing. The Basic Nursing Assistant Certificate course prepares students for the state competency exam as well as employment as a CNA in long-term care facilities. Morning, evening, and weekend schedules are available. Students enrolled in the fast-track morning program will complete the course requirements in just 8 weeks and are eligible to apply for the Nurse Aide Competency exam. Content includes basic nursing procedures, nutrition and feeding, safety procedures, body mechanics, communication skills, special treatments, and care of persons with Alzheimer's disease and related dementias. Supervised clinical experiences take place in approved long-term care facilities. Graduates have the option to progress to the school's patient care technician course, which offers college credit. Absenteeism and tardiness will affect the student's ability to complete the program as the school has strict attendance requirements in accordance with IDPH policies. Students from low-income households may qualify for paid tuition, books, and supplies through the Youth Services Program. Qualifying persons are between the ages of 16 to 21.
Envana Healthcare Training Center Inc.
Students enrolled the nursing assistant program at Envana Healthcare Training Center would complete 80 hours of theory and 40 hours of clinical experience in a long-term care facility. An experienced instructor will teach the fundaments of nursing, patient safety and security, personal care and comfort, resident rights, nursing assistant roles and responsibilities, infection control, emergency procedures, fundamentals of rehabilitation and restorative nursing, end of life care, and caring for patients with Alzheimer's Disease and related dementia. Through the laboratory and clinical experiences, students will learn the 21 performance skills required for success on the clinical component of the state certification exam. Successful graduates will be eligible to sit the Competency Exam administered by SIUC. Applicants must be 16 years or older with no criminal record. A high school diploma or GED, negative TB test, and an ability to speak and understand English are other requirements for admission. Tuition costs $800 plus $77 for the course textbook and workbook.
Midwestern Career College
The state-approved nursing assistant program at Midwestern Career College equips students with the skills needed to care for patients in hospitals, nursing homes, personal homes, hospice, and other medical settings. Through a combination of classroom lectures, hands-on demonstrations in a simulated lab, and supervised clinical experiences in a skilled nursing facility, students will learn the principles of nursing care needed to function as essential members of a health care team. The program is divided into 80 hours in the classroom and 40 hours in a nursing home. Applicants must attend a mandatory orientation session prior to enrollment, pass a criminal background check, and complete a physical exam and a TB test. Students must attend all classes and clinical sessions; absenteeism and tardiness are not allowed. Successful candidates will receive a certificate of completion and will be able to demonstrate effective critical thinking skills, legal and ethical conduct, proficiency in communication, and provision of quality and safe care to patients. The course duration is 4 to 8 weeks based on the schedule. The course fee is $$1,890 for tuition plus extra for the textbook and uniform.
Healthcare Training Institute
The Nursing Assistant Certificate program at the Healthcare Training Institute (HTI) is designed for individuals seeking to start a career in health. The 120-clock program is divided into 80 hours in the classroom and 40 hours in a clinical setting. Applicants must be 16 years or older, complete a personal interview with an admissions officer, take a physical exam and TB test, provide proof of immunization, complete a criminal background check, and be able to speak, read and write English. The applicant must also be able to lift 50 pounds, possess a social security number, be free of communicable diseases, and be willing to disclose medical information. Morning and evening schedules are available. Course topics include introduction to healthcare, working environment, basic anatomy, fluid balance, vital signs, fundamentals of rehabilitation, patient in isolation, lifting, moving, and transporting patients, the patient's unit, patient care planning, nutrition, CPR, Alzheimer's disease and related dementias, and care of the terminally ill patient. Tuition for the program is $860 plus expenses for the course textbook, uniform, BP cuff, gait belt, and the state competency exam.
Joliet Junior College
Graduates of the JJC Certified Nurse Assistant Program will be able to care for patients as a member of the nursing team in long-term care facilities, hospitals, home health agencies, and extended care facilities. Applicants must be at least 16 years with a minimum eighth-grade education and an ability to read, speak, and write English. Candidates wishing to enroll in the program must also view the online orientation and take the quiz or attend an in-person session – no registration required. A criminal background check, TB test, and physical exam are some other requirements students must complete before commencing the clinical component of the course. Tuition for the 7.5 credit program costs $1,007.50 plus expenses for the textbook, workbook, uniform, and clinical supplies.