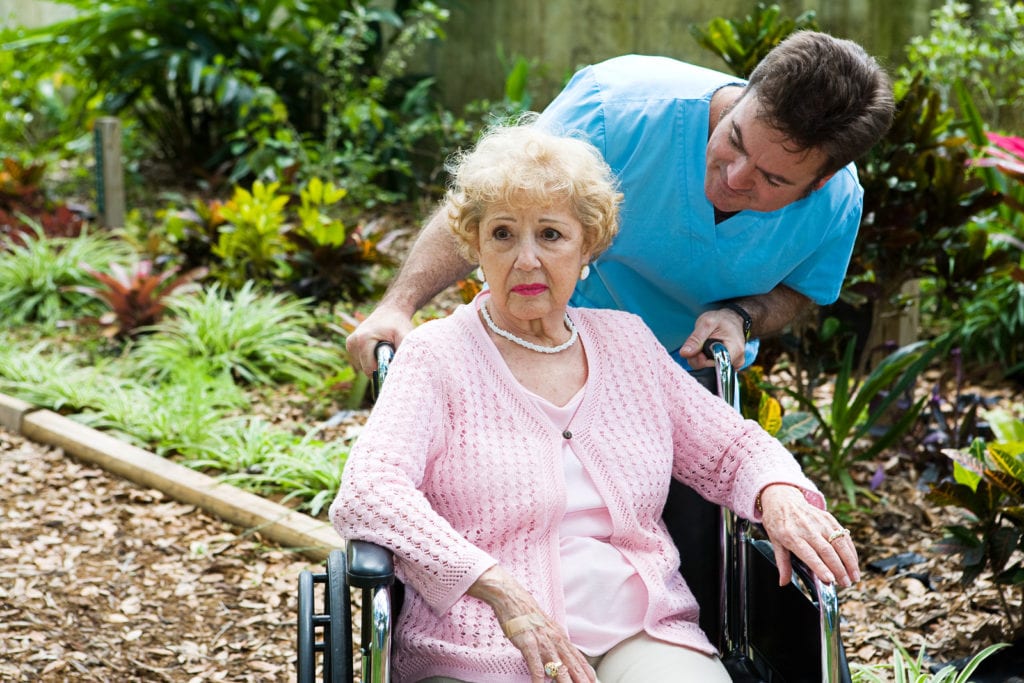 A career as a nursing assistant may be a stepping-stone to a career in allied health or nursing. As a nursing assistant, you will perform a broad range of duties such as measuring vital signs, monitoring fluid intake and urine output, assisting patients with mobility, bathing, dressing, and toileting, and repositioning patients and changing their bedding when needed. CNA programs seek to educate students on the role and responsibility of the nurse aide as part of the health care team. In addition to understanding their role, nurse assistants must understand the duties they cannot perform. Although they play an important role in patients' lives, they cannot provide the same level of care as a licensed nurse. CNAs work in the critical and intensive care units in hospitals, but the largest group work in long-term care. If you're interested in a career as a nurse aide, you must complete state-approved training and pass the manual and written components of the state exam to be added to the Illinois State Nurse Aide Registry. Nurse assistants need to be emphatic, patient, trustworthy, caring, and a good communicator. Experience in the profession will help you decide if a career in nursing is a right fit before committing to years of study. If you decide to pursue a career in nursing, your experience as a CNA will help to improve your chances of acceptance in competitive admission programs.
Heartland Community College
The Nursing Assistant Certificate program at Heartland Community College is designed to equip students with the skills to care for patients/residents in hospitals, nursing homes, and private homes. Instructors emphasize the patient safety and respect. Students learn how to observe patients for changes in their body systems and responses to treatment and perform basic procedures such as measuring vital signs, collecting specimens, range of motion exercises, and catheter care. The curriculum covers 140 hours (8 credit hours), which includes 90 hours in the classroom, and lab and 50 hours of direct patient care in a long-term care facility. The program can be completed in the scheduled 8-week or 16-week format. Students who complete the program, pass the written and skills competency test, and clear a criminal background check will be placed in the Illinois Department of Public Health CNA Registry. Applicants must show proof of high school or GED completion, complete a basic skills assessment in math, reading, and English, and authorize a criminal background check. Disqualifying convictions will prevent the student from participating in the clinical component of the program. All students must be able to lift 50 pounds or more. Students must complete a medical exam, utilizing the HCC form, and a TB test before the first day of clinical. Once enrolled, students must attend all classroom sessions and clinical sessions. Although the program is offered in Spanish, the IDPH requires CNAs to speak and understand English. In-district tuition costs $1,278. Additional costs include books, uniform, gait belt, shoes, watch, and TB test.
Carepaks Health Services
Carepaks Health Services prepares nursing assistant students to collaborate with other healthcare professionals for the best interest of patients in a variety of settings. The program adheres to the Illinois State Department of Public Health guidelines for nursing assistant training. Students who complete the program will be eligible to take the state exam to become a Certified Nursing Assistant. The program is open for admissions several times throughout the year. The duration is 6 weeks and covers a minimum of 80 theory hours and 40 hours in a clinical setting. Applicants must be 16 years or older, submit a completed Carepaks application, pass a physical and TB test, complete the English comprehension test, pass a criminal background check, and provide a copy of a valid photo ID. Once accepted, students must attend all the classroom and clinical sessions, complete the written and skills competency test, and adhere Carepaks' policies and standards. Tuition costs $1,200 and includes administration fees, state competency test fee, background check fee, textbook, and CPR. Students must cover the cost of workbook, uniform, gait belt, TB test, physical exam, and white covered shoes.
Heritage Enterprises
Heritage Enterprises offers an in-house nurse aide certification program that prepares students for certification in the state of Illinois. Eligible candidates are those employed at a Heritage-owned or managed facility. The program runs for six weeks and includes classroom theory and clinical practicum. Course topics include range of motion, mental health, Alzheimer's care, feeding and nutrition, vital signs, anatomy and physiology, infection control, feeding and nutrition, communication, personal care, CPR, safety and emergency procedures, and much more. Students may be required to undergo a background check, physical exam, and TB test to participate in the program. Graduates will be eligible to take the state competency exam for nurse aides. Heritage Enterprises will cover the full cost of the training.
Bloomington Area Career Center
The CNA program at the Bloomington Area Career Center equips students with knowledge and skills to obtain state certification. In addition to classroom lectures, students will participate will in a clinical practicum, twice a week, where they will work hands-on with patients and under the supervision of a licensed nurse. Classroom instruction will cover patient transfers, dressing and feeding patients, vital signs, aseptic procedures, bathing, height and weight, anatomy and physiology, infection control, communication and hospice care. Students must all classes to meet the number of state-mandated hours. Applicants must have good math, spelling, reading and communication skills. Students will receive CPR and HIPAA certification.