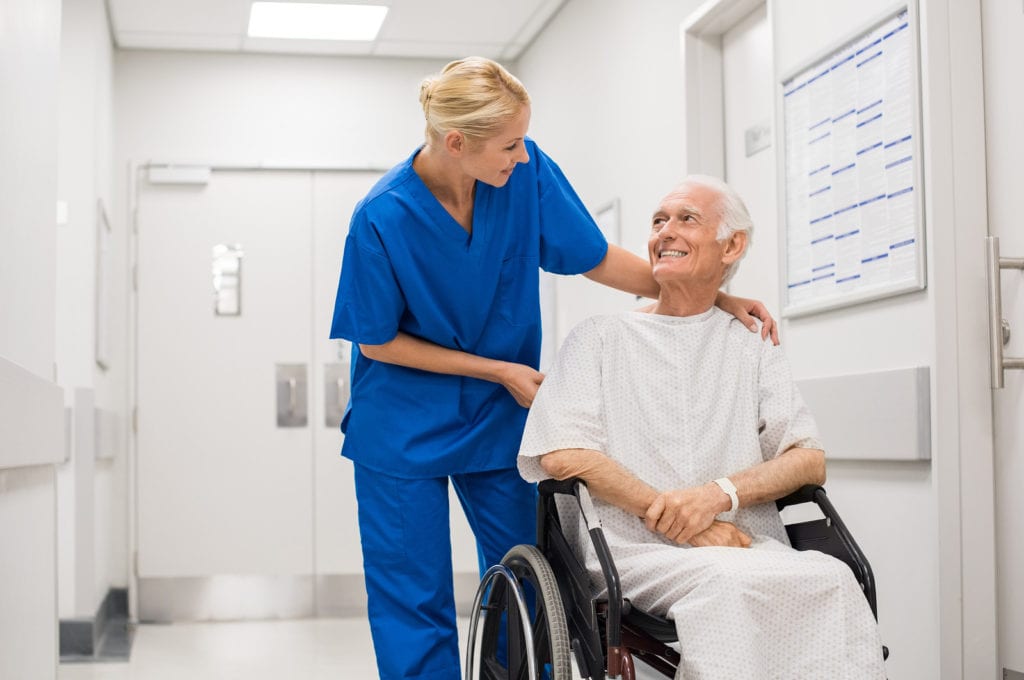 A Certified Nursing Aide cares for patients and meets their basic nurses under the direction of a licensed nurse. The Louisiana Department of Health and Hospitals requires nurse aide students to complete at least 80 hours of classroom and clinical instruction in preparation for practice. But more than clinical skills, the CNA must possess the essential traits that will make the task of patient care and recovery a lot simpler. A CNA must be calm, empathetic, flexible, compassionate, respectful, patient, attentive to detail, and emotionally stable. Optimism, determination, and good organizational skills are other traits that will help nurse aides focus on their tasks and work well with other members of the patient care team. CNAs may be skilled at patient care, but the extent of their involvement in specific procedures is limited by their scope of practice outlined by the state. According to the Bureau of Labor Statistics 2016 figures, there were over 21,450 CNAs employed in Louisiana. They earned a median annual salary of $21,610. CNAs in the metropolitan areas earn approximately $2,170 more based on education and experience.
Unitech Training Academy
The nursing assistant program at Unitech Training Academy prepares students for state certification. Graduates are eligible to take the Louisiana State Certification Exam to become a Certified Nursing Assistant and work in long-term care facilities, hospitals, and home health care. The curriculum includes classroom instruction and a supervised clinical experience at a licensed nursing facility. Areas of study include personal care, safety and infection control, basic nursing services, safety and infection control, psychosocial nursing skills, body structure and function and the job seeking process. The program covers a total of 80 hours or 4.53 quarter-credit hours. Applicants must have a high school diploma or GED and meet the health requirements and background check requirements. Tuition for the program is $400. Registration and lab equipment cost an additional $200.
Address: 3253 Ambassador Caffery Pkwy, Lafayette, LA 70506
Phone: 337-451-3004
Lafayette General School of Health Sciences
The Lafayette School of Health Sciences prepares students for a Career as a Certified Nursing Aide. Students who successfully complete the program and meet the State of Louisiana requirements will become a Certified Nursing Aide to secure employment in hospitals, nursing homes, and other health care facilities. The program covers 80 hours of instruction in the classroom and skilled nursing facility. Applicants must provide a certified copy of their birth certificate, complete a physical exam and certification from a licensed physician, be at least 18 years old, have a high school diploma or GED equivalent, and provide a copy of their immunization record. All applicants must turn in a completed application with official high school transcripts or GED report, the $20 application fee, and two passport-sized photos. Classes meet Monday and Tuesday from 8:00 am to 4:30 pm and Thursday and Friday from 6:45 am to 1:00 pm. Tuition costs $500. Students are responsible for uniform, certification fee, and physician.
Address: 201 Audubon Boulevard, Lafayette, LA 70503
Phone: (337) 289-8665
Infinity College
The nursing assistant program at Infinity College prepares students to become certified as a nurse assistant in the State of Louisiana. Graduates who complete the program and meet the requirements of the Louisiana Department of Health & Hospitals will be added to the Louisiana Nurse Aide Registry. The curriculum covers 80 hours of classroom and clinical instruction. The supervised clinical experience will take place in a skilled nursing facility and will give students the opportunity to provide direct patient under the direction of a licensed nurse. Course topics include anatomy and physiology, range of motion, basic nursing skills, nutrition, infection control, vital signs, communication and interpersonal relationships, personal care, mental health concepts, and hospice care. Applicants must have a high school diploma or GED equivalent, be 16 years or older, pass a background check, completion the health requirements, provide a TB test or chest x-ray, and pass a drug screen.
Address: 117 W Pinhook Rd, Lafayette, Louisiana 70501, United States
​Phone: (337)261-9009
E-mail:

[email protected]