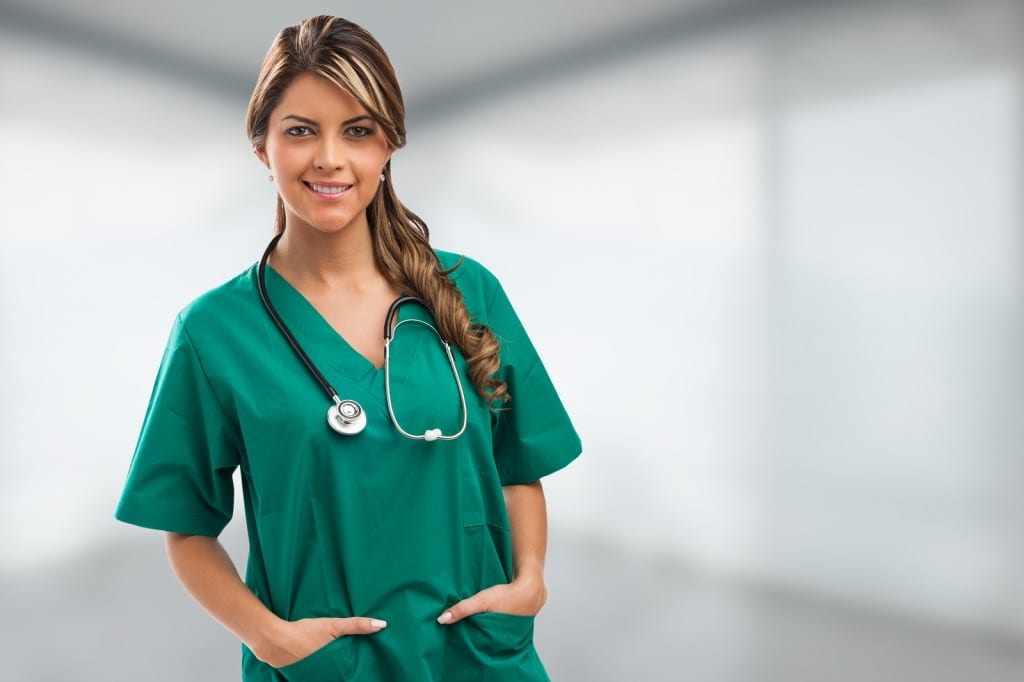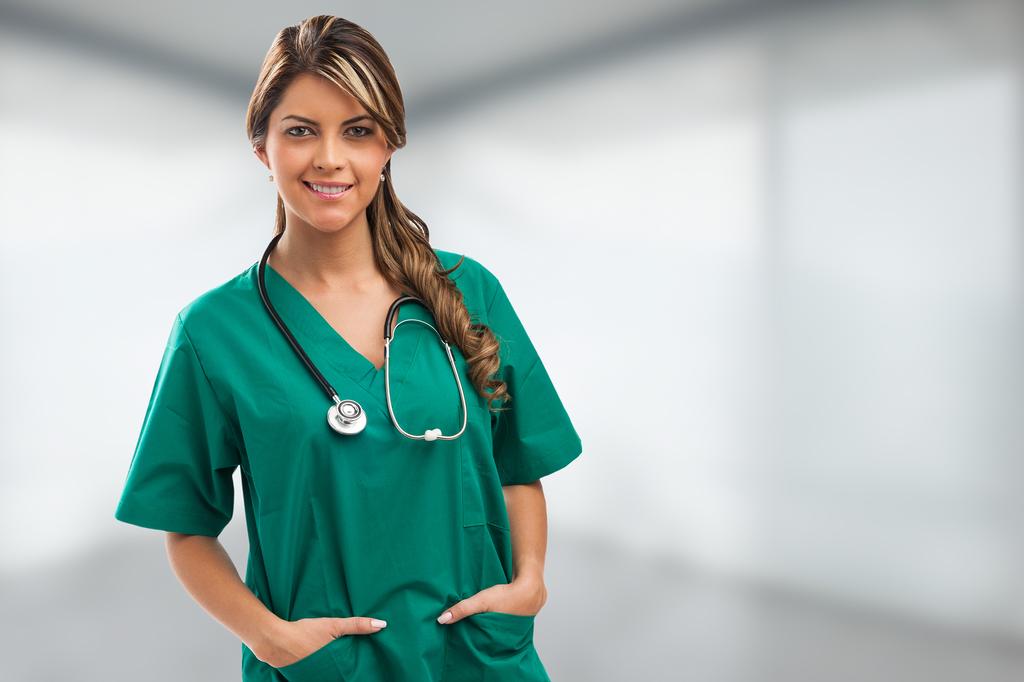 There's an enormous demand for Certified Nurse Assistants (CNAs) in Fort Wayne Indiana. If you have a genuine desire to care for those in need of long-term care, there may be several opportunities to receive free nurse aide training at rehabilitation and long-term care facilities in Fort Wayne. A certified nursing assistant cares for patients under the supervision of a registered nurse or licensed practical nurse. Primary duties involve assisting patients with the activities of daily living but may also include additional responsibilities. The core functions of the job include taking vitals, feeding patients, answering patient calls, bathing and dressing patients, emptying bedpans, positioning patients in the bed or transferring to a wheelchair, changing bed sheets, and cleaning and sanitizing patient areas. Since CNAs spend a lot of time with patients, they can often spot changes in patients' emotional and physical health and report them to nurses and doctors.
Find Nurse Assisting Schools Near You
Quality Training Of Fort Wayne Inc.
Quality Training of Fort Wayne offers flexible day and evening nursing assistant classes. New classes begin every month. Graduates of the state-approved program are eligible to take the state nurse aide competency exam for certification in Indiana. Applicants must have a minimum eighth-grade reading level and provide documentation of TB clearance and Hepatitis B, varicella, and MMR vaccination. A drug screen and criminal background check may be required for clinical placement. Interested persons must fill out the school's application and pass a pretest and interview for enrollment. Evening classes meet Monday through Friday from 5:00 pm to 9:00 pm for 7 weeks. Day students meet 9:00 am to 4:30 pm for four weeks. Clinical sessions are from 6:00 am to 3:00 pm. The $700 tuition includes the state exam fee.
Fort Wayne Fort Wayne Community Schools
The Certified Nurse Aide Program at Fort Wayne Community College follows the state mandated curriculum of 30 classroom hours and 75 hours in a clinical facility. Graduates are eligible to take the state exam leading to certification as a nurse assistant. Apart from patient care topics, such as personal hygiene, ambulation, vital signs, safety and emergency procedures, basic nursing principles, nutrition and feeding, and infection control, students also gain an understanding of anatomy and physiology and medical terminology. Applicants must be able to do basic math, read, write, speak and understand English, and pass the competency evaluation test with a minimum 80% to be considered for enrollment. Students must commit to attending 100% of the classroom and clinical sessions. The course fee of $975 includes CPR certification and the state certification exam, which is scheduled for one month after students complete the program. Additional costs include transport to and from the clinical site, criminal history check, TB test, and physical exam.
Ivy Tech Community College
The Nursing Assistant certificate course at Ivy Tech comprises of 105 contact hours of classroom and clinical training. Students who successfully complete the exam receive eligibility to test for certification. A certificate of completion also gives graduates the qualification required to apply for the Associate of Applied degree in Health Care Support at Ivy Tech. Applicants must submit a completed application, and take the Compass test or provide a waiver, and submit documentation of criminal background check, physical exam, drug screening, TB testing, and immunization for clinical placement. Required immunizations include TDaP, MMR, hepatitis B, and influenza. Positive findings on a criminal background check could negatively influence a student's ability to qualify for clinical placement and eligibility for employment. Upon completion of the program, Ivy Tech will administer the state exam to qualified candidates.
Medtech College-Fort Wayne
The Certified Nurse Aide certificate program at Medtech College equips students with the knowledge and skills they need to take the state competency exam and work as a competent provider of care. The hands-on program includes lectures and demonstrations in the classroom, laboratory work, and supervised patient care experiences in a clinical setting. With 126.50 contact hours, the program exceeds state and federal requirements. Students complete the required training in just five weeks. The curriculum emphasizes care of the older client and includes training in taking vital signs, assisting patients with the activities of daily living, exercise and movement, feeding, nutrition, and elimination, and rehabilitation techniques. The program is offered as part of the Continuing Education and Professional Development Programs at the college. Applicants must be at least 16 years (with parental consent), complete an interview and campus tour, and make financial arrangements to cover the full cost of the program.
Find Nurse Assisting Schools Near You
Miller's Merry Manor
Persons desiring to work as a Certified Nursing Assistant can enroll in Miller's free program. It is one of several free training opportunities within Fort Wayne Indiana. The curriculum includes 36 to 40 hours of classroom instruction and 75 hours of supervised clinical practicum at a long-term care facility. For the classroom portion, students must pass all tests administered with an 80% grade or above. The first 16 hours of the clinical practicum will be conducted with a classroom instructor in attendance. Continued absence will result in dismissal. Applicants must pass a criminal background check, TB test and physical exam before enrollment. Students who successfully complete the course will receive a certificate of completion that will make them eligible to take the state evaluation. Miller Merry Manor will schedule and pay for the test for graduates who are hired as an employee and remain in good standing. Course textbooks are the property of Miller Merry Manor.
Lutheran Villages
There are various schedules available for prospective nurse assistant students at Lutheran Villages. Students enrolled in the full-time class complete the program in one month. Students are eligible to apply for the state licensing exam upon completion of the program and receive an offer of employment from Lutheran Village (select students). The curriculum comprises of 105 hours classroom coursework and clinical experience. Full attendance is mandatory for the duration of the course. Tuition for the program is free for graduates who sign on for at least one year of employment with Lutheran Life Villages. Other students must reimburse the Center for tuition and other paid expenses. Preference for enrollment will be given to applicants who can communicate effectively in English and have knowledge of medical terminology and basic medical terminology and strong interpersonal skills.
Resq Training
Resq Training's certified nursing assistant program prepares students for practice by providing the knowledge and skills needed to care for patients in a long-term setting. The program includes AHA Health Care Provider Basic Life Support (CPR). The class is available in morning and evening sessions. Daytime classes meet for 4 weeks on Monday, Tuesday, and Wednesday from 7:00 am to 5:30 pm. The evening schedule runs for 5 weeks with classes meeting Tuesday and Thursday (5:30 pm to 9:30 pm) for classroom lectures and Saturday and Sunday for clinical sessions (7:00 am to 5:30 pm). Applicants must complete a physical and two-step Mantoux (TB) test, a criminal background check, and required immunizations. Tuition costs $999 and includes the background check, TB test, CPR, gait belt, study materials, and one set of scrubs.
The following state-approved programs offer CNA training as needed. Contact them directly to receive notification of upcoming classes.
Renaissance Village
Address: 6050 S Cr 800 E 92, Fort Wayne, IN 46814
Phone: (260)625-3545
Fax: (260)625-3328
Saint Anne Home
Address: 1900 Randallia Dr, Fort Wayne, IN 46805
Phone: (260)484-5555
Fax: (260)482-8929
Towne House Retirement Community
Address: 2209 St Joe Center Rd, Fort Wayne, IN 46825
Phone: (260)483-3116
Fax: (260)969-8072
Woodview A Waters Community
Address: 3420 East State Blvd, Fort Wayne, IN 46805
Phone: (260)484-3120
Fax: (260)483-4455
Omega Healthcare Systems Health Education Center
Address: 519 Oxford St, Ft Wayne, IN 46816
Phone: (260)418-9461
Fax: (260)497-9908