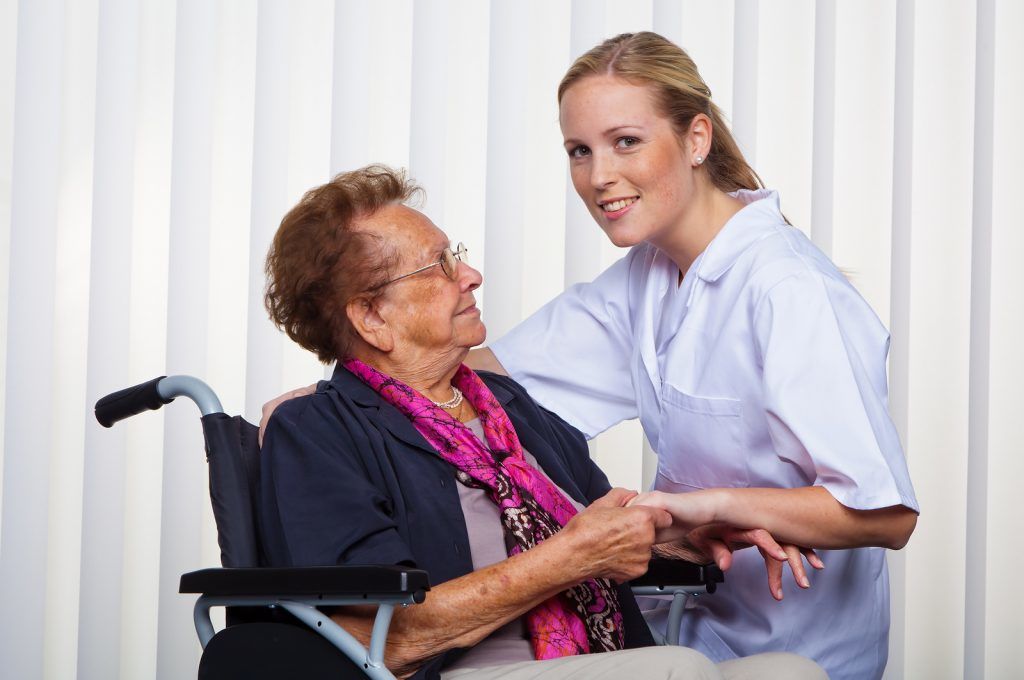 Working closely with patients and under the direction of a licensed nurse or physician, Certified Nursing Assistants provide basic nursing care to patients and residents in a long-term care facility, clinic, or hospital. They offer emotional and social support, monitor patients and report changes to nurses, take vital signs, feed, bath, and dress patients, and assist with the activities of daily living. Nurse assistant training prepares students to take up this most important role as it supports the development of knowledge and specialized skills that are essential to patient care. CNAs who plan to work in long-term care facilities in Maryland must take the exam for GNA certification. The exam is administered by the Susquehanna Red Cross. While the training is beneficial for employment in the booming health care sector, it is also an essential stepping stone for admission to a nursing program and a career as a licensed practical or registered nurse.
Morning Star Academy
Morning Star Academy's nursing assistant program meets the Maryland State and Federal curriculum requirements so graduates are eligible to sit the state certification exam. Students gain the skills to assume entry-level employment in clinics, home health care, long-term care facilities, and hospitals. They learn how to care for patient of different age groups, common acute and chronic diseases, rehabilitation techniques, personal care, vital signs, infection control, nutrition and hydration, and safety and emergency procedures. The curriculum also includes supervised clinical experiences that provide opportunities for students to care for patients, assist with the activities of daily living, and perform other functions of a CNA/GNA. The entire program is 130 contact hours – 90 hours in the classroom/lab and 40 hours at a health facility. Classes meet Monday through Friday. Morning and evening sessions are available. Applicants must have a high school diploma or GED, be at least 18 years old, have a valid social security card and current CPR certification, submit a copy of a current physical exam, provide proof of negative TB test or chest x-ray, and submit to a criminal background check. Applicants who do not have a high school diploma or GED must pass an Ability to Benefit exam to enroll in the program. The total cost of attendance is $1,100 and includes the $125 registration fee.
Address: 101 Lakeforest Blvd. Suite 402, Gaithersburg, MD 20877
Phone: 301-977-7393
Fax: 301-977-7394
Email: info@mstarna.com
Cambridge Nursing Assistant Academy
The nursing assistant program at Cambridge Nursing Assistant Academy prepares students for the Certified Nursing Assistant licensing examination and entry-level employment as a GNA. The curriculum comprises of 80 hours of classroom lectures and skills lab and 40 hours of clinical experience in a nursing facility. Experienced instructors emphasize patient care for all age groups, excellent communication, and accountability and responsibility as a health care practitioner. Areas of study include urinary elimination, bowel elimination, special care skills, chronic and acute conditions, personal care skills, nutrition and hydration, preventing infections, safety and body mechanics, healthy human body, legal and ethical issues, safety and body mechanics, and communication and cultural diversity. Applicants must submit a completed application, complete the health clearance form, and sign the student confidentiality agreement.
Montgomery College, Health Sciences Institute
The Health Science Institute at Montgomery College facilitates a Certified Nursing Assistant program three times a year. It is offered in the fall, spring, and summer semesters. The program prepares students for the state certification exam for nurse assistants. Interested persons must attend an orientation session and take the math and reading test. Candidates must pass the exam with a score of 80% or better to receive a registration form for the program. Applicants must be 18 years or older, have a social security number or tax identification number for the licensing process. The clinical affiliate will also need the SSN to conduct a criminal background check. Current CPR Health Provider certification, a negative TB test or chest x-ray, and fingerprinting are other prerequisites for admission. The cost of CPR training and the TB test are the student's responsibility and will be discussed during the orientation. Students must take the classroom and clinical together. The fee for both classes is due at registration. A tuition installment plan is available. The classroom session is 88 hours and includes lectures and hands-on training in vital signs, patient safety, basic nursing, and caring patient patients with Alzheimer's disease and related disorders. Upon demonstration of their competency in the 20 clinical skills, students will commence the 60-hour clinical session. The supervised clinical will take place at a skilled nursing facility where students will assist with feeding, taking vital signs, ambulation, giving bed baths, and assisting residents with the activities of daily living. Graduates are eligible to take the Geriatric Nursing Assistant Licensing examination. Tuition and fees cost $910.