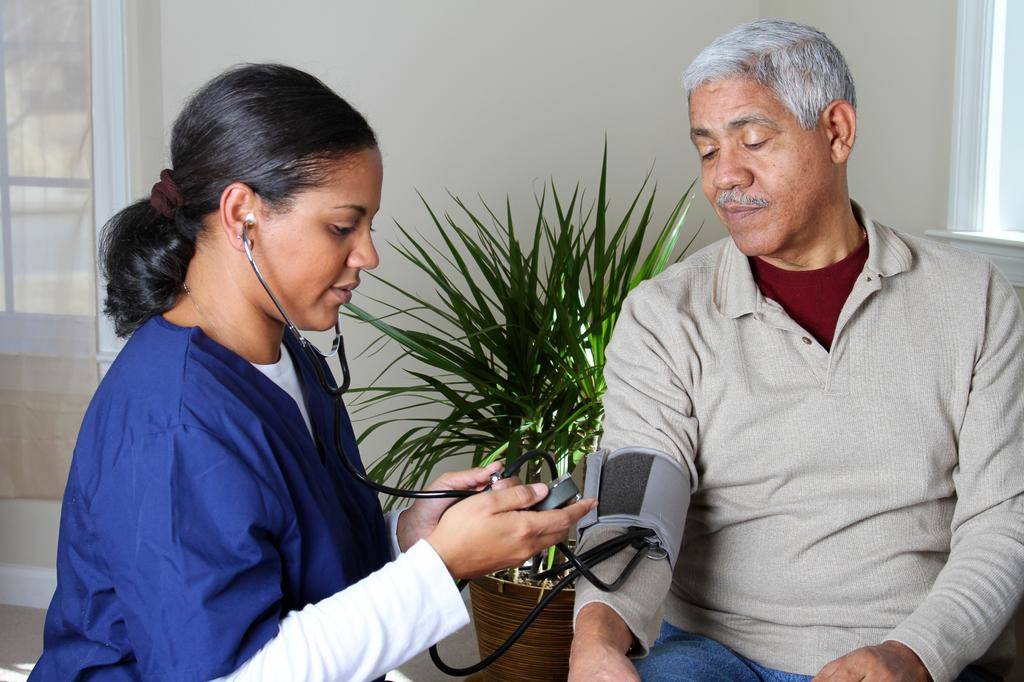 Approximately 30% of the United States' population, equivalent to 78 million Americans, will require assisted or long term care in the next 20 years. With approximately 1.4 million CNAs employed in 2014, the demand is expected to explode as the rising needs of the senior population place greater demands on the health care industry. The projected growth in the industry is good news for anyone looking for a stable career in the medical industry. The Massachusetts Department of Health requires aspiring nurse aides to complete 100 hours of classroom and clinical training in preparation for the state nurse aide competency exam. There are numerous training providers in Fall River, but where you train is vitally important to your success on the state exam and in the workforce. The following state-accredited training providers ensure students earn the right balance of theory and practical experience to obtain a passing grade on the exam for inclusion on the Nurse Aide Registry.
Coastal Career Academy
The nurse assistant program at Coastal Career Academy prepares students to become an important member of the healthcare team. The 100-hour training includes 75 hours of classroom and lab at the school's facility plus 25 hours at the Sarah Brayton Nursing Home. There are two schedules to choose from: the 4-week day classes meet from 8:30 to 2:30 Monday through Thursday and the 6-week evening classes meet from 6:00pm to 9:30 pm Tuesday, Wednesday, and Thursday. Applicants must sign the enrollment agreement, present the results of a recent TB test, and must be 16 years or older. The nurse assistant training also has an optional 15-hour module to obtain Home Health Aide Certification. The cost of attendance includes tuition ($575), textbook ($45), enrollment fee ($30), insurance fee ($20), state test ($93) plus other costs for uniforms, watch, immunization, and option CPR. Students will receive a certificate upon completion and will be eligible to take the state exam.
Address: 288 Plymouth Ave., Suite 2, Fall River, MA 02721
Phone: 508-536-5366
Fax:     508-762-1470
Email: debgomes@comcast.net
Health Care Training Services
The nurse assistant training at Health Care Training Services is 120 hours' long and includes training for certification as a Home Health Aide. The course includes classroom, lab and hands-on experience at a local nursing facility. In the classroom, experienced instructors cover topics, such as basic nursing skills, medical terminology, communication and interpersonal skills, emergency procedures, law and ethics, and patient confidentiality. During the supervised clinical, students provide direct care services to patients in the nursing home. The program prepares students for success on the state exam, which is conveniently available at HCTS facility. Students can take the test for the CPR Certification through the American Heart Association. Graduates who successfully pass the Massachusetts exam may apply for Rhode Island Certification through reciprocity. HCTS offers affordable training with several payment plan options for all students. Grants may be available for those who qualify.
Address: 657 Quarry Street, Fall River, MA 02723
Phone: 508.672.6800
Email: info@hctschool.com
Bristol Community College
Bristol Community College facilitates a 130-hour state approved program that prepares students for employment in nursing homes, hospitals, and home health care agencies. Students learn through a combination of classroom lectures, skills practice in the school's lab, and direct care in a long term care facility. Applicants must fill out the prerequisite forms: certificate of physical examination and immunization, criminal offender record, TB skin test, Hepatitis B declination test, consent to drug and alcohol testing, and the nursing aide program standards form. Applicants must present a copy of their high school diploma or GED during registration or pass the reading and math placement test. Home health aide training and BLS of Healthcare Provider CPR training are included in the program costs. Apart from tuition, students are responsible for purchasing the course textbook, uniform, and other supplies.
Cloverleaf Mills- Lifestream
LifeStream's Employment & Training Division has a long history of training candidates for careers in health. Students gain the confidence, knowledge, and skills to become reliable, effective, and productive nurse assistants. The comprehensive nurse assistant program has the approval of the Massachusetts Department of Public Health. The curriculum includes the theory and clinical standards required to help students succeed on the state exam. The classroom topics cover basic nursing principles, infection control, medication terminology, communication skills, and working with special needs patients. During the supervised clinical experience, students gain hands-on instruction at a state-approved nursing home or hospital. At the program's conclusion, graduates receive a certificate of completion, state licensure, and assistance with reciprocity to other states. The training includes additional certification, including Basic First Aid, Alzheimer's and Healthcare Provider CPR.
Website: http://www.lifestreaminc.com/training-programs/
Address: Father DeValles Boulevard, Fall River, MA 02723
Phone: 508-674-1539
Fax: 508-674-2952
International Health Care Training and Services, LLC
The CNA/HHA program at International Health Care Training is an intensive, fast-paced program targeted to persons who want to gain entry into the healthcare industry. Daytime and evening schedules are available. Day classes run from 8:00am to 2:30pm for 20 (HHA training included) days and evening classes meet from 5:30pm to 10:00 pm for 6 weeks plus two extra days for HHA training. The curriculum covers the fundamentals of nursing, infection control, personal hygiene, resident observation, and medical knowledge. During the clinical experience, students assist patients with the activities of daily living and provide basic care and support. Tuition is $1060, and the textbook cost ($80) is not included. A flexible payment plan is available for all students.
Address: 21 Park Street, Suite 316, Attleboro, MA 02703
Phone: (508) 222-8710
Fax: (508) 222-6366