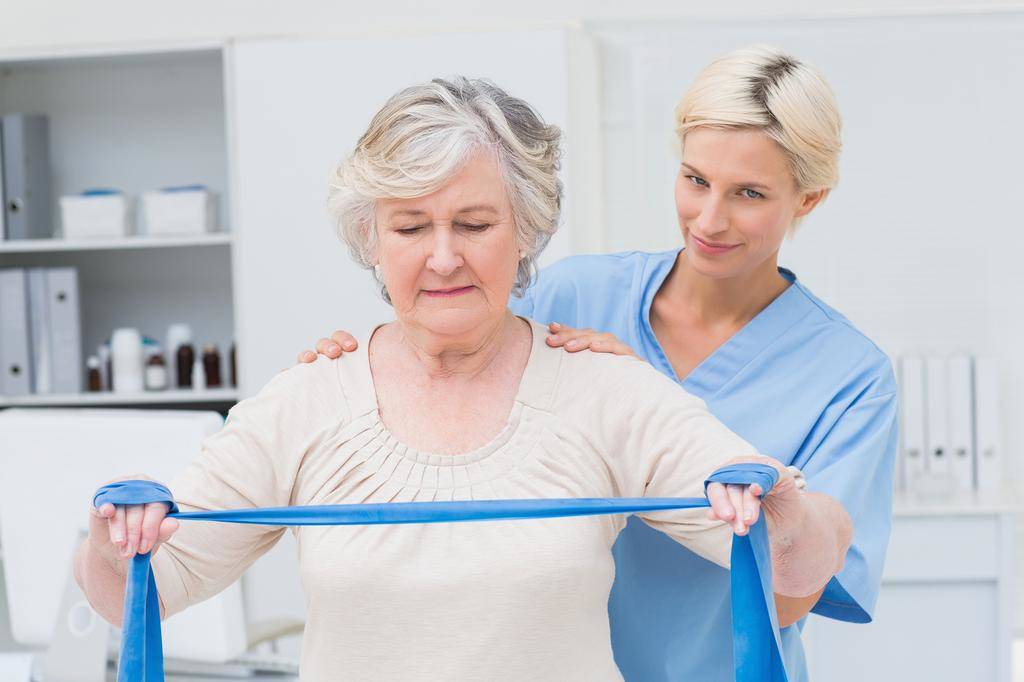 Certified Nurse Assistants play an integral role in the area of long-term care by providing an invaluable service to the senior and disabled population. They care for patients, attending to their vital hygiene and daily living functions. CNA training programs help students develop the skills needed to position and transport patients, measure and record vital signs, monitor patients' overall health, and maintain a clean and safe living environment for the people they serve. The fast-growing health care industry needs compassion, reliable, and capable individuals to care for incapacitated seniors. According to the Bureau of Labor Statistics, the need for CNAs will not diminish as the population continues to age, increasing the need for long-term care services. Nurse assistants typically work in rehabilitation facilities, nursing homes, assisted living facilities, and patients' home, but they may also work in clinics, doctors' offices and hospitals.
American Red Cross of Massachusetts
The American Red Cross provides nursing assistant students with the information and skills that will prepare them to provide direct care services to patients in hospitals or residents in nursing homes. The curriculum includes classroom and practical experiences and emphasizes basic nursing skills as well as the five principles of care: communication, dignity, independence, safety, and privacy. Students will also learn hands-on skills, such as bathing, feeding, patient transfers, and bed making. Students who successfully complete the program are eligible to apply for the Massachusetts nurse aide exam to become a Certified Nurse Assistant. The ARC offers students state-of-the-art classrooms, tutoring services, small class sizes, experienced instructors, hands-on training at a local healthcare facility, ARC CPR, First Aid, and AED certification for 2 years, employment assistance, and job skills development.
Admission criteria:
Must be 16 years or older
Take and pass the entrance exam
Obtain TB clearance
Submit a satisfactory physical exam report
Pass a criminal background check
Purchase the required uniform
Tuition is $1,250 and is due in full 7 days prior to the start of class.
Address: 139 Main Street, Cambridge, MA 02142
Phone: (617) 274-5200
Catholic Charities
The Catholic Charities of Boston prepares nursing assistant students for practice with the knowledge of the principles and processes of patient care and personal services. Students learn how to assess patients' needs, meet the state's quality standards for service, and evaluate patient satisfaction. The program meets the requirements of the Massachusetts Board of Nursing and includes classroom and clinical instruction to prepare students for the state certification exam. Students learn the fundamentals of nursing, medical terminology, personal care and hygiene, feeding, nutrition, effective communication, the range of motion, body mechanics, patients' rights and independence, care for Alzheimer's patients, and end of life care. The curriculum emphasizes safe and compassionate care, and students have the opportunity to demonstrate their skills during a supervised patient care exercise at a local medical facility. Day classes meet for four weeks (4 days a week) from Tuesday through Friday from 9:00 am to 4:00 pm. Evening classes are eight weeks long, meeting from Tuesday through Thursday from 5:30 pm to 9:00 pm. The program includes HHA training as well as NA training.
Admission criteria:
Must be at least 18 years old
Pass a CORI check
A high school diploma is not necessary but applicants must be fluent in reading, writing, and understanding of the English language
Provide results of a TB test
Schedule and attend an initial interview and provide a governmenent issued photo ID and last 6 digits of the SSN
Take a flu shot – for classes conducted during October through April
The total cost of $1,000 includes the textbook.
Address: 275 West Broadway, South Boston, MA 02127
Phone: (617) 464-8545
Email: info@ccab.org
MassBay Community College
MassBay prepares Nurse Assistant students for the Nurse Aide Competency Evaluation, administered by the American Red Cross, in just eight weeks. Graduates of the 127.5-hour certificate program are eligible to take the exam to become a CNA and work in an entry-level position in a long-term care facility. The curriculum is divided into 87.5 lecture hours and 40 clinical hours at a skilled nursing facility. The course emphasizes care for the increasingly diverse senior and disabled population, and includes training in basic nursing skills, measuring and recording vital signs, roles and responsibilities of the nurse assistant, personal care, restorative care, food service, safety, patients' rights, hygiene and infection control, use of assistive devices, care for seniors, and ethics. MassBay maintains small class sizes to ensure personalized attention.
Admission criteria:
Must attend an orientation session
Be at least 18 years
Have a high school diploma or GED
Submit to a county background check
Complete SORI and CORI forms to authorize search of records
Submit documentation of immunization, TB clearance, and physical exam
Must have current CPR for healthcare providers
The course fee of $1,100 is due at the time of registration. Additional costs include uniform patch and name tag, stethoscope, textbook, watch, and CPR.
Address: 19 Flagg Drive, Framingham, MA 01702-5928
Phone: 508-270-4000
Email: info@massbay.edu
JVS Boston
JVS not only gives nursing assistant students the skills required to care for the elderly but also provides opportunities to improve their English and computing skills. The 14-week program is designed specifically for non-native, intermediate level English speakers and is available as a full-time class only. Graduates are prepared to pass the Certified Nursing Assistant certification exam and will receive job placement assistance at the conclusion of the program. Throughout the didactic and hands-on skills training, students will learn the proper way to move patients, the basics of personal care, measuring and recording vital signs, feeding and bathing patients, the safe way to transfer patients, and patients' rights. Courses in medical terminology, infection control, nursing principles, mental health concepts, and end of life care will set the foundation for future study. Classes meet from 9:00 am to 4:15 pm Monday through Friday. JVS facilitates the program in partnership with the American Red Cross. Students spend the first 10 weeks at JVS, the next 3 weeks at the American Red Cross in Cambridge, and the final week at a clinical site.
Admission criteria:
Attend a mandatory orientation before enrollment
Must be fluent in English
Complete a criminal record screening (CORI) and drug screening
Work experience (at least 3 months) is recommended
Must be able to lift, push, and pull up to 50 lbs
Complete the registration form
Scholarships are available for eligible students.
Address: 75 Federal Street, Boston, MA 02110
Phone: 617-399-3131
Fax: 617-451-9973
Middlesex Community College
The nurse aide training program offered by Middlesex Community College prepares students for entry-level employment as a Nurse Assistant. The training includes classroom instruction combined with 24 hours of weekend clinical training at a long-term care facility. Course content includes caring for residents in a long-term care facility, personal patient care, patient rights, infection control, lifting and turning patients, patient safety, vital signs, record keeping, stress management, and mental health. Graduates will be eligible to sit for the Massachusetts nurse assistant certification exam.
Admission criteria:
Must have a HS Diploma or GED
Pass a literacy exam
Consent to CORI/SORI background checks
Be able to lift and move 50 lbs
Have a valid photo ID (state ID or driver's license)
Complete the Health Record Immunization form
The program is not eligible for financial aid.
Address: 591 Springs Road, Bedford, MA 01730
Phone: 800-818-3434
Spectrum Healthcare Training Center
The nurse aide/home health aid program offered by Spectrum Healthcare covers 120 hours of theory and practical instruction. Students will acquire skills to care for patients in long-term care and meet the challenges of the complex healthcare industry. The first part of the program involves comprehensive training in the classroom and lab. The second section introduces hands-on training in a long-term care facility and gives students the opportunity to apply the skills learned in the classroom. Courses include aging and development, taking care of oneself, infection control, observation and reporting, activities of daily living, safety, resident rights, mental health, home health aide, and talking and listening. Morning classes meet Monday through Friday from 8:00 am to 2:45 pm. Evening classes meet Mondays and Fridays between 4:00 pm and 10:45 pm for ten weeks.
Admission criteria:
Have a high school diploma or GED
Consent to CORI/SORI background checks
Be able to lift and move 50 lbs
Have a valid photo ID (state ID or driver's license)
Complete the required immunization, TB clearance, and physical exam
Tuition for the program is $1,100.00. Books will cost an additional $70.
K&K Healthcare Training Center 
The CAN/HHA program conducted by K&K Healthcare prepares adults for employment in patient care. The curriculum covers 120 hours of theory and practical instruction in observation and reporting, long-term care patients, patient safety, infection control, positioning and turning, measuring vital signs, personal care, feeding and grooming patients, mental health care, and much more. Graduates will be eligible to take the certification exam to be added to the Mass Nurse Aide Registry. They have the option to complete a one-day CPR certification at the end of the program. Morning and evening schedules are available. Morning classes meet Monday, Wednesday, and Friday from 9:00 am to 2:30 pm. Evening and weekend classes are available on request.
Admission criteria:
Pass an admission exam – a basic test of math and English understanding
Provide picture ID
Submit the result of a recent negative TB test (1 year)
Must be at least 16 years old
Complete a CORI check
The cost of the program is $975. It includes tuition, books, and fees.