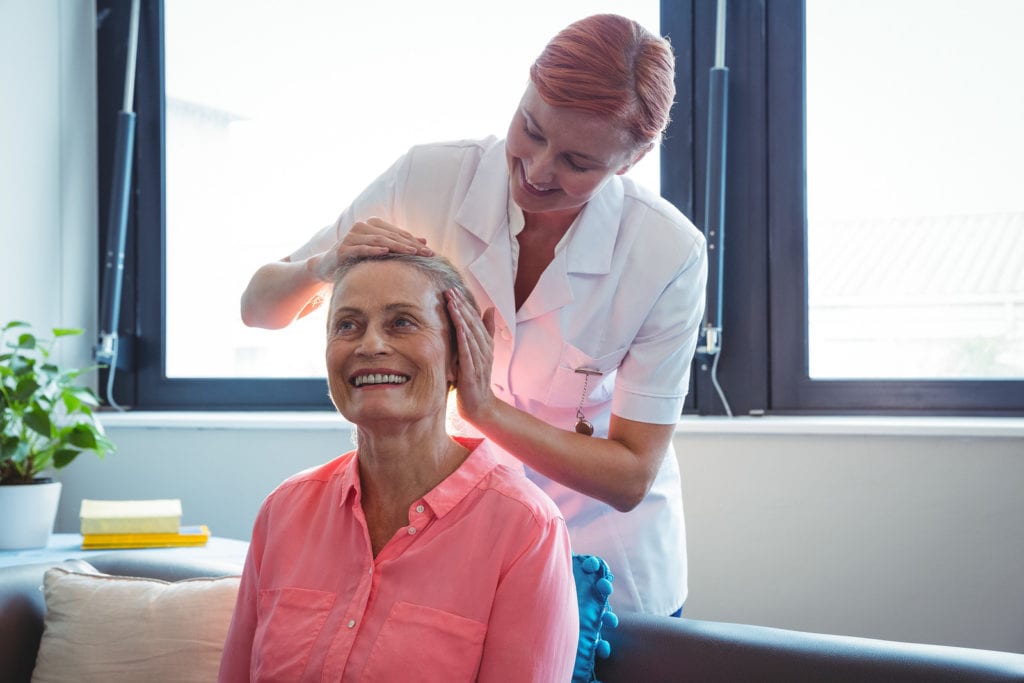 Certified Nursing Assistants work on the front lines of patient care. They are actively involved in patients' care and restoration as they meet their basic needs. Their role as a part of the health care team is vital to the daily operations of the hospital and long-term care facility where they function. Through their compassionate and skilled care, they help to minimize the anxiety of those who are sick, injured, or unable to care for themselves, and in so doing, they promote healing. Nursing assistant programs in Minnesota prepare adults to fill this important role. The training will include knowledge-based lectures and hands-on practice in the lab and clinical facility to help students develop the essential skills needed for care. Moreover, students are prepared for success to be placed on the Minnesota Registry for Nursing Assistants. Graduates will be prepared to check patient vital signs, assist nurses with special treatments, groom and feed patients, and give patients essential social and emotional support. Many CNAs use this opportunity as a gateway to a career in nursing or other healthcare careers.
Hennepin Technical College
HTC facilitates a nursing assistant program that prepares adults for a care in health care. The duration of the program is four weeks. Day and evening schedules are available. The training includes theory and hands-on practical experiences in the school's simulated lab. It will also include 24 hours of clinical experiences in a long-term care facility. Students will also learn basic personal care, basic human needs, anatomy and physiology, infection control, vital signs, safety and emergency procedures, and rehabilitative and restorative techniques. Dedicated time in the lab will be used for students to develop and demonstrate competency with the 54 essential skills. Graduates will be eligible to take the Minnesota Competency Evaluation to be added to the Nursing Assistant Registry.
Admission criteria:
Ability to lift 25 to 50 lbs
Basic English and communication skills
Negative TB test
Pass a criminal background check
In addition to tuition, students must budget for a watch with a second hand, uniform, appropriate shoes, textbooks, and transport to the clinical site.
Address: 9000 Brooklyn Blvd, Brooklyn Park, MN 55445
Phone: 952-995-1300
North Metro Health Institute
North Metro Health Institute prepares students for certification as a nursing assistant in Minnesota. New classes are available every month and may be completed in just three weeks. The program is approved by the Minnesota Department of Health and includes classroom instruction and clinical experiences. In the classroom, students learn vital signs, infection control, anatomy and physiology, feeding and nutrition, personal care, patient safety, rights and independence, and the role and responsibility of a nurse assistant. The curriculum covers a total of 96 hours in 3 to 3.5 weeks. A supervised clinical experience will be conducted under the supervision of licensed personnel immediately after the classroom sessions. Students must attend all sessions to graduate from the program. Day classes meet from 9:00 am to 2:00 pm. Evening classes may also be available. Students who successfully complete the program will be eligible to apply for the Nurse Aide Competency Evaluation.
Admission criteria:
Pass a criminal background check
TB clearance
Tuition for the program is $725 and includes registration and textbook. A payment plan is available for all students. Tuition assistance may be available through the Minnesota Workforce Center.
Address: 7420 Unity Ave N, Ste 203, Brooklyn Park, Minnesota 55443
Phone: 763-432-7968