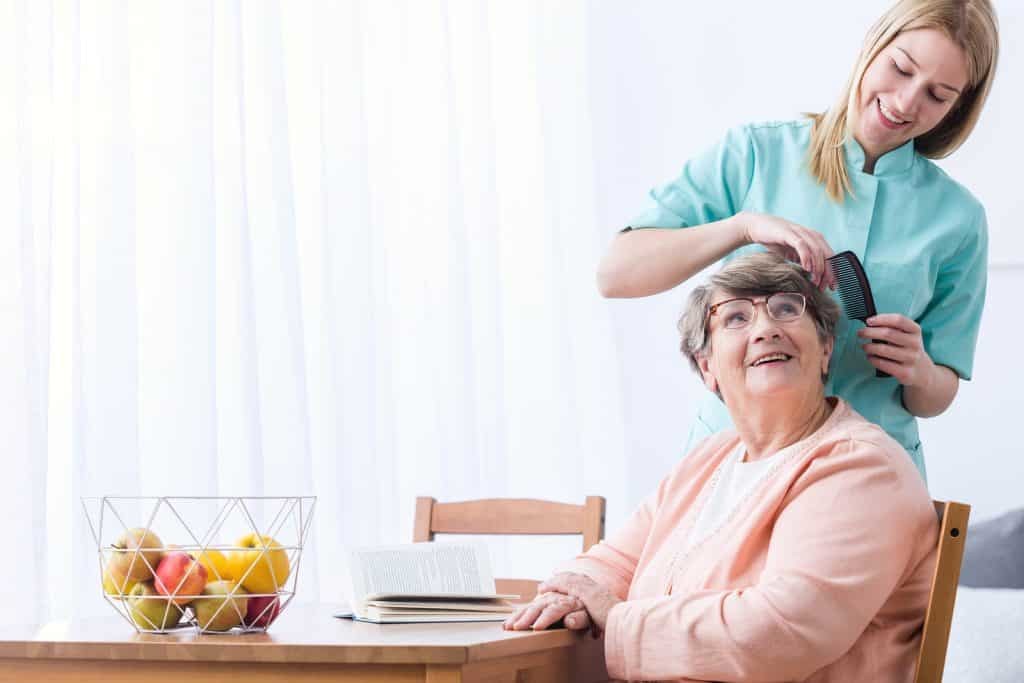 The Missouri Economic Research and Information Center (MERIC) placed Certified Nurse Assistants among the top six occupations with record job openings. Tough economic times that impact other industries negatively, resulting in layoffs and cutbacks, seem to have little or no effect on health care. The aging population in need of acute and long-term care has increased demand for allied health professionals such as nursing assistants, medical assistants, and pharmacy technicians. There's also a huge demand for registered nurses as Missouri continues to experience a shortage of these capable professionals. Certified nurse assisting presents one of the fastest ways to enter healthcare, and candidates can begin practicing immediately after completing a 6 to 12-week program comprising of 175 hours of didactic and practical instruction. After obtaining certification from the Missouri Board of Nursing, CNAs can find immediate employment as the state seeks to fill the 7,800 jobs openings over the next decade. CNAs also have the foundational preparation for continued study in a registered nursing program.
The Career and Technology Center
The nursing assistant course at CTC meets Missouri State requirements for becoming a CNA. The curriculum includes 75 hours of classroom instruction and 100 hours of clinical practice at a long-term care facility. Applicants must be 18 years or older, have a clean background check and registration with the Missouri Department of Health and Senior Services Family Care Safety, and complete a TB skin test within the last 12 months. Enrollment is limited to 10 persons. Classes meet Monday, Tuesday, and Wednesday from 4:30 pm to 9:30 pm. Tuition costs $775 and includes textbook and CPR testing. Students must also purchase scrubs.
Address: 2101 N. Twyman Road, Independence, MO 64058
Phone: 816-650-7180
Fax: 816-650-7195
Medical Education Development & Support (MEDS)
MEDS provides students with affordable training to prepare for certification in Missouri. Experienced and caring registered nurse instructors cover classroom instruction and guided practical experiences in a long-term care facility. Graduates can take the state competency exam and begin a rewarding career in one of the fastest growing industries. The curriculum includes 75 hours of CNA training in the classroom where specially trained nurses cover vital signs, infection control, restorative care, bed transfers, bathing and grooming, patient rights, feeding and nutrition, medical record documentation, and role of the nursing assistant. Following the classroom session, students perform 100 hours of direct care in a professional setting. The practical training experience gives students confidence in their ability to care for patients and succeed on the State CNA Exam. Interested persons must be 18 years old, pass a background check, test negative for TB, achieve a minimum eighth-grade level on a Basic Education Skills Test, and be eligible for employment in a long-term care facility.
Address: Address: 1425 S. Noland Road, Independence, MO 64055
Phone: (816) 373-MEDS (6337)
Fax: (816) 373-6887
Community Service League
The nursing assistant program at the Community Services League prepares students for state certification. The program includes 75 lecture and lab hours and 100 hours of clinical experiences in a long-term care facility. Students learn the role of the nursing, basic nursing principles, nutrition and feeding, communication skills, patient rights, bed transfers, infection control, safety and emergency procedures, and hospice care. Classes meet daily from Monday through Thursday in the classroom and on Friday at the clinical site. Students are responsible for their transport to the clinical site. Applicants must submit the application online, complete the assessment questions, and provide photo ID and social security card and a current resume. Tuition is for the program is sponsored by the City o Independence.