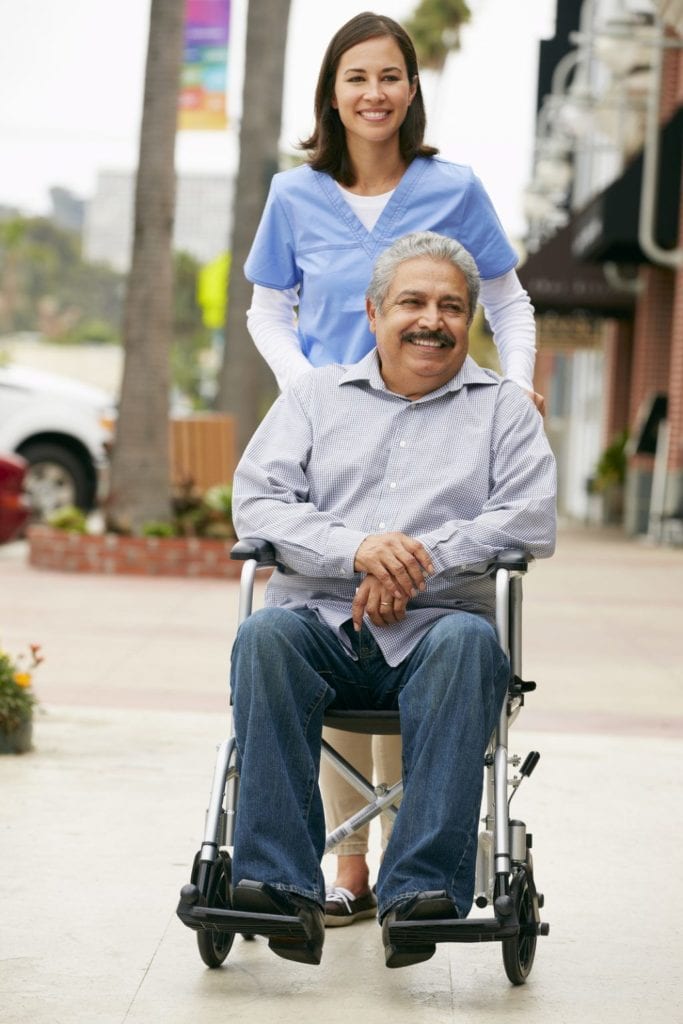 A Nurse Aide must be personable, compassionate, and someone who enjoys interacting with seniors. Certified nurse assistants provide direct care to patients in a variety of health care settings. They provide great support to doctors and nurses by assisting with procedures and treatments and observing patients to report vital changes. A nurse aide's responsibilities vary widely, but common tasks include helping patients with eating, dressing, and bathing, checking patients' pulse, blood pressure, and respiration, and making sure patients are comfortable and their rooms are clean. In long-term care facilities, nurse aides may function as the primary caregiver for residents and often form strong bonds with patients and their families. New York State requires nurse aides to complete at least 100 hours of theory and clinical experiences in preparation for state certification. The training will cover all the essential topics students need to provide safe and competent care to residents and patients. Infection control, the role and responsibility of the nurse aide, safety in practice, ethical and legal issues, communication, patients' rights, patients' independence, and personal care skills are just a few of the areas covered.
GST Boces
The nurse aide program at GST Boces is a 130-hour program designed to prepare students for employment as a nurse aide. The curriculum covers 98 hours in the classroom and 32 hours of clinical experience at a local health care facility. Areas of study include medical terminology, patients' rights, patients' independence, basic anatomy and physiology, responsibilities of a nurse aide, and legal and ethical issues. Students will also learn clinical skills, such as bed-making, measuring vital signs, personal care skills, handwashing, and preventative care and safety. Applicants must have a high school diploma or GED, pass a physical exam and provide proof of current immunization before the clinical experience. Students must purchase uniforms, white shoes, and a watch with a second hand for the clinical experience.
Address: 9579 Vocational Dr, Painted Post, New York, NY 14870
Phone: 607-739-3581
Finger Lakes Health
The nursing assistant program at Finger Lakes Health helps students learn the professional behaviors, collaboration, and clinical skills to care for patients in hospitals and residents in nursing homes. The four-week program includes 138 hours of theory and clinical experience. Classes meet five days a week from Monday through Friday. Course topics include basic nursing skills, basic restorative services, personal care skills, care of cognitively impaired patients, mental health, customer service, and resident rights. Students also learn communication techniques, growth and development, nutritional needs, and safety as it relates to the older adult population. The clinical experiences provide the opportunity for students to perfect their skills as they care for seniors in a long-term health care facility under the supervision of a state-licensed instructor. Attendance of the entire program is necessary to complete the state-mandated training requirements. Applicants must be 16 years or older and be able to read at the ninth grade level. Graduates are eligible to apply for the New York State certification exam to become a Certified Nursing Assistant.