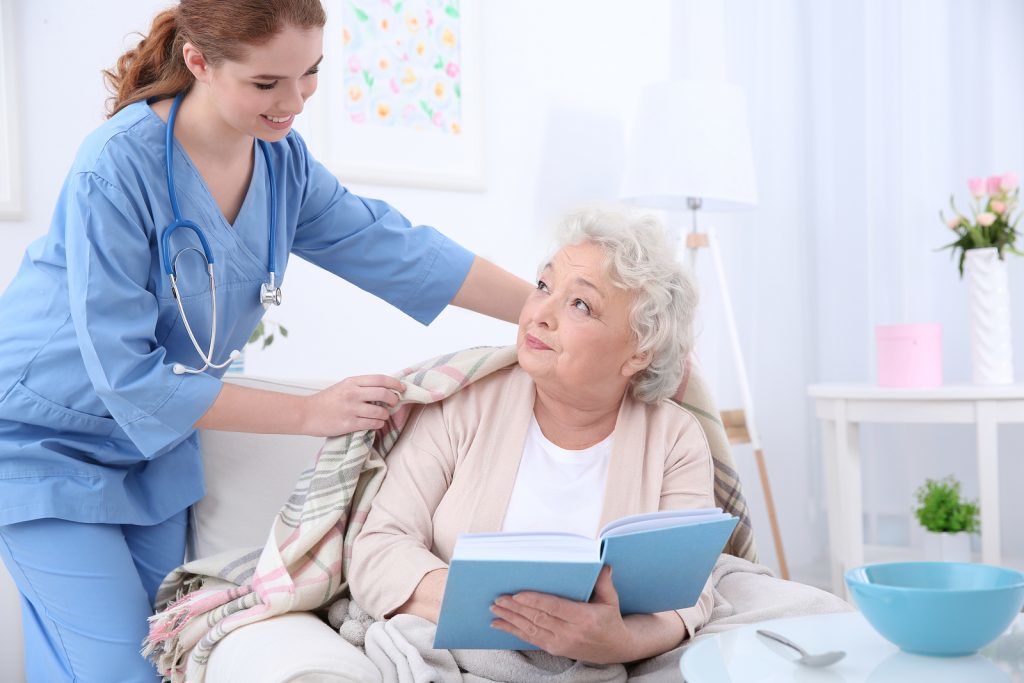 Certified Nurse Aides assist nurses and physicians by checking vital signs, ensuring patients' comfort, and providing companionship to residents in nursing homes. In long-term care settings and home health care, CNAs work under the supervision of a licensed nurse to meet patients' basic physical, social, and psychological nurses. To become a Certified Nurse Assistant in Virginia, you must complete a CNA program that is approved by the Virginia Board of Nursing. The program must cover at least 120 hours of instruction in the classroom, skills lab, and clinical experience at a licensed nursing facility. As part of the Nurse Aide Training program, you must complete a competency exam, which comprises of a written and skills exam. After completing the training and testing, you will be eligible for Certification as a Nurse Aide in Virginia. Virginia's CNAs earn a median annual salary of $30,626, which is slightly more than the national average. Many CNAs use the experience as a stepping-stone to a career in nursing where they'll have a more active role in patient care and earn a higher salary and benefits.
Tidewater Medical Training – Hampton Campus
Tidewater Medical Training hosts a comprehensive nursing assistant program in their state-of-the-art classroom and skills lab. A combination of interactive presentations, engaging lectures, informative videos, and lively discussions impart the knowledge students need to deliver safe and competent care in a long-term or acute care facility. The training also includes a supervised clinical experience at a licensed nursing facility that gives students real-world experience in patient care. The curriculum covers instruction in client rights, the role and responsibility of nurse aides, communication and interpersonal skills, infection control, client safety, body systems, hygiene, mental health, and legal aspects. Students also learn vital signs, measuring intake and output, managing emergencies, toileting, turning, positioning, and transferring clients, and care for the dying and cognitively impaired. The entire program covers a total of 137 hours. Applicants must have a high school diploma, GED or equivalency exam, pass a urine drug screen, obtain a satisfactory criminal background check, and have a successful interview. Admission is dependent upon space availability. Tuition for the program is $875.
New Horizons Regional Education Centers
The nursing assistant course at New Horizons prepares adults to care for clients in a nursing facility or their own home under the supervision of a licensed nurse. The program is 120 hours and includes classroom instruction and lab training. Students will also complete a supervised clinical experience at a licensed nursing facility. Graduates of the Virginia State Board approved program will be eligible to take the State Certification Exam to become a Certified Nursing Assistant. Classes meet Mondays and Wednesdays from 5:30 pm to 8:30 pm. Class times vary for the clinical experience, which will occur in the final 40 hours of the program. Applicants must have a high school diploma or GED and sign the criminal disclosure statement upon registration. Tuition for the program costs $750 and includes background check, books, and state testing fee. Students must budget for TB test and uniform.
Thomas Nelson Community College
The nursing assistant program at Thomas Nelson Community College leads to a Certificate of Completion in Nursing Assistance that makes graduates eligible to sit the State Certification Exam. The curriculum covers infection control, anatomy and physiology, mental health, positioning and transfers, vital signs, personal care skills, hygiene, fluid intake and output, client rights, role and responsibility of the nurse aide, ethical and legal issues, and mental health. During the final days of the program, students will be required to complete a 40-hour clinical externship at the Williamsburg Landing. Applicants must attend a mandatory orientation, be 18 years or older, have a high school diploma or equivalency, pass a background check, be able to lift 50 lbs or more, and pass a literacy test. All students must take the TB test and purchase a watch with a second hand, white scrubs, and tennis shoes for the clinical externship.
Heart to Heart Career Training Center
The nurse aide class at Heart to Heart Training Center seeks to guide students through the basic nursing principles that they need to care for patients in various health care facilities. Students will develop critical thinking and problem-solving skills to navigate the challenges of healthcare. The curriculum includes classroom instruction and clinical experiences in accordance with state requirements. Classes meet Monday through Friday from 9:00 am to 3:30 pm for 4 weeks or Monday through Friday from 4:00 pm to 8:00 pm for 5 weeks. Applicants do not need a high school diploma or GED but must be able to read and write English and lift 50 lbs or more. A criminal background check, PPD, physical, and immunization records are required for participation in the clinical. Tuition costs $875 and includes the enrollment fee, badge, and textbook. Students opting to enroll in the payment plan must pay a $25 finance charge.