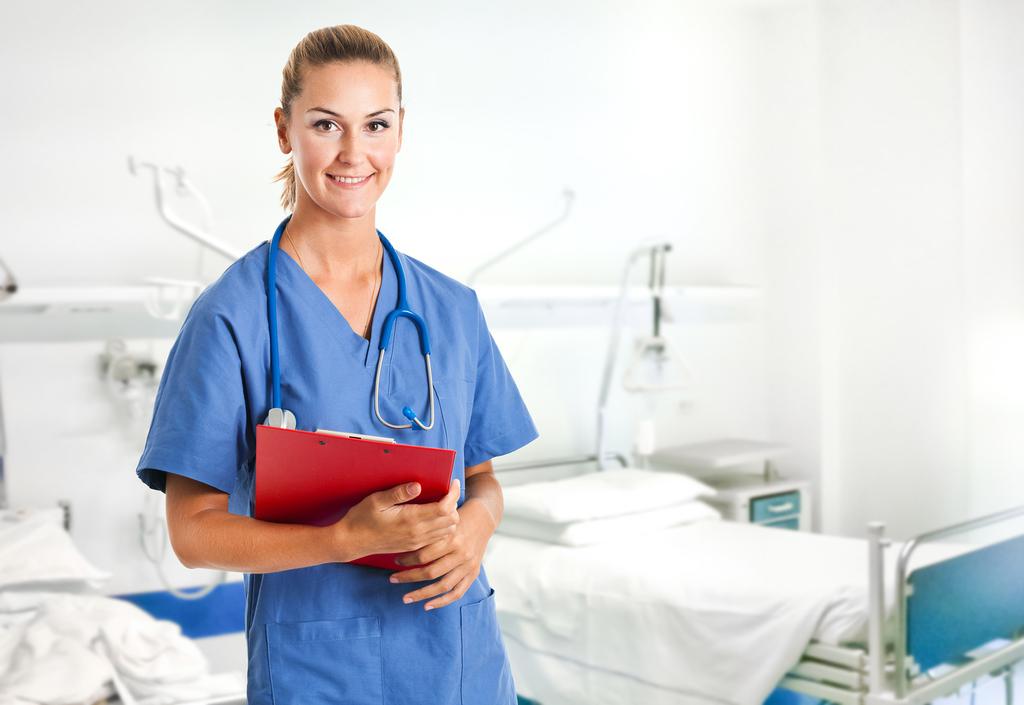 Before obtaining CNA certification in Tennessee, all nursing assistants must complete a state-accredited training program. Training programs within the state provide a minimum 75 hours of training facilitated by a Registered Nurse instructor who has at least two years' experience. According to state-mandated guidelines, 16 hours of training must cover essential topics such as communication skills, patient rights, emergency procedures, infection control and resident independence before the student begins the clinical component of the training. Graduates can challenge the state competency test, administered by D&S Diversified Technologies, within 24 months of completing a training program. Review the approved training programs below to find one that is right for you.
NATS, Inc.
NATS, Inc nurse aide training is accredited by the Tennessee Department of Health. The curriculum covers 100 contact hours of theory and practical instruction in the skills lab and supervised patient care at approved nursing facilities. Course topics include measuring vital signs, infection control, communication and interpersonal relationships, nutrition, personal care, range of motion exercises, positioning and turning, Alzheimer's care, and hospice care. At the end of the training, students are eligible to take the state nurse aide evaluation. The duration of the program is four weeks. Classes meet from 9:00 am to 2:00pm. New students are enrolled weekly. Limited spots are available.  Job placement assistance is offered to all students.
Admission criteria:
Must be at least 18 years old
Must provide copy of high school transcript, GED, or Ability to Benefit
Provide copy of identification – social security card and driver's license
Complete background screening and verification of work history
Complete the Enrollment Agreement before the first day of class
Submit a completed application online and pay the application fee of $20
Tuition costs $900. The lab fee is $50. Books, uniforms, and supplies are not included in the cost.
Website: http://natscnt.com/
Address: 1161 Murfreesboro Rd, Suite 217, Nashville, TN, 37217
Phone: (615)333-8474
Nashville General Hospital – School of Health Sciences
The Certified Nurse Assistant program at The School of Health Sciences is open for admission every three months. The program targets adult learners who may have no formal training but want to enter health care. The curriculum covers 96 hours of instruction: 60 hours in the classroom and 36 hours of clinical practice. It emphasizes care of the older adult including comfort awareness, respect, elimination, movement, and the activities of daily living. Students will be prepared for success in the state Nursing Assistant certification exam. Classes meet on Saturdays for 12 weeks. New classes begin every three months.
Admission criteria:
Submit a completed application and non-refundable application fee of $50
Provide proof of high school graduation or GED
Pass a criminal background check and drug screen
Obtain TB clearance (PPD or chest Xray)
Provide proof of immunization – (2 MMR and Varicella or positive titer and Hepatitis B or waiver, seasonal flu)
The tuition is $750 and due in full prior to the first day of class. The course textbook, liability insurance, criminal background check, drug screen, uniform, and CPR for Healthcare Providers will cost extra. The school does not offer a loan program but since the program is Local Workforce Investment Area certified, candidates may be eligible for financial assistance through the American Job Center.
Website: https://www.nghschoolofhealthsciences.com/academics-certified-nursing-assistant
Address: 1818 Albion St, Nashville, TN 37208
Phone: 615-341-4659
Bethany Center for Rehabilitation & Healing
The nursing assistant program at Bethany Center for Rehabilitation & Healing is a CNA Training to Hire option. Applicants have the opportunity to prepare for a career in health through the free training that leads to hire. The state-approved program covers theory and practical instruction in medical terminology, observation and reporting, infection control, basic nursing skills, personal care, nutrition and feeding, rehabilitation and restorative techniques, and hospice care. Graduates will be eligible to take the state certification exam to become a Certified Nurse Aide. They will receive competitive salary, benefits, and a $1,000 sign-on bonus when working as a CNA.
Admission criteria:
Submit a completed application for admission
Pass a background check and drug screen
Provide copy of photo ID and social security card
Tuition is free.
Signature HealthCARE of Nashville
Address: 832 Wedgewood Avenue, Nashville, TN 37203
Phone: (615) 806-8800
Fax: (615) 806-8817