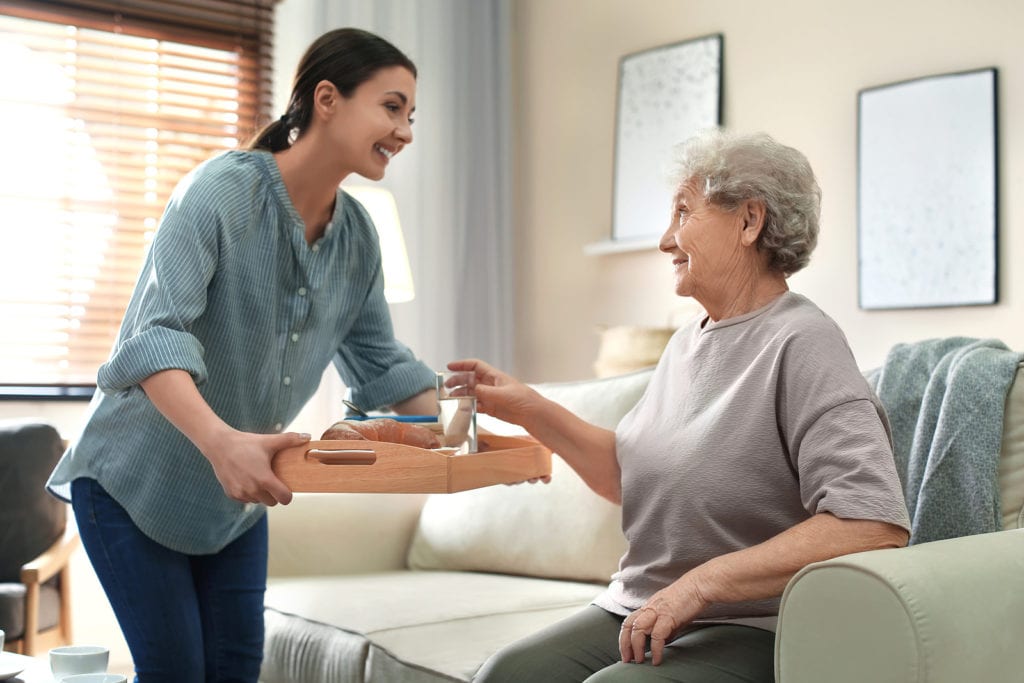 Certified nurse assistants deliver health care for residents of a medical facility or patients in hospitals under the direction of a licensed nurse. Their responsibilities embrace the care and comfort of patients, which make them an integral part of the health care team. Core duties include but are not limited to bathing and dressing patients, turning and positioning immobile patients, answering calls for assistance, documenting food and fluid intake and output, caring for wounds, measuring and recording vital signs, cleaning rooms and changing bed linens, and assisting nurses with rehabilitative procedures. The nurse assistant's final responsibilities will be determined by the type of health facility, scope of practice, and the supervising nurse.
The entry-level position on the nursing team is rewarding in itself, but can be labor-intensive and risky. It is for this reason many use the position as a stepping stone to other careers in health. The short-term training provides an affordable and speedy path to access the inner sanctums of the health care industry. Whatever your objective, working as a CNA is a great place to determine if the healthcare industry is right for you.
The Tennessee Department of Health oversees the nurse aide certification within the state. All candidates for certification must complete an approved nurse aide training program and pass the state competency exam. Students enrolled in a licensed practical nurse or registered nurse program may request to challenge the exam. Nurse aide certificates must be renewed every two years after issue.
NATS Career Institute
The Nursing Assistant Program at NATS Career Institute prepares adults with the training necessary to obtain entry-level employment in the health care industry. The curriculum includes 1000 clock hours of classroom theory and hands-on experiences to enhance students' abilities to function as effective members of the health care team. Graduates will be eligible to take the Tennessee Department of Health State Competency Evaluation for placement on the State Nursing Assistant Registry. Day and evening classes are offered. The day class meets Monday through Friday from 9:00 am to 2:00 pm for 4 weeks. The evening class meets from 5:30 pm to 9:00 pm for 6 weeks.
Admission criteria:
Must be at least 18 years old
A high school diploma, transcripts, or equivalent or Ability to Benefit Entrance Exam is required for admission
Provide identification – a valid social security card and driver's license
Must demonstrate good moral character – a background screen initiated by NATs and verification of work history
Submit an application online or in-person with the application fee of $20
Sign the Enrollment Agreement the first day of class
Tuition for the program is $900. The lab fee is $50 and must be deposited at the time of the application.
NGH School of Health Sciences
The nurse assistant program is designed for adult learners to acquire formal training to enter health care as a Certified Nursing Assistant. The curriculum comprises of 96 hours of training – 60 hours in the classroom and lab and 36 hours of clinical activities in a skilled nursing facility. The coursework emphasizes the care of the older adult, including assisting with the activities of daily living, patient safety, mobility, basic nursing skills, feeding and nutrition, mental health, communication, and patients' rights and independence. Graduates will be prepared to successfully pass the state Nursing Assistant certification exam. Classes meet for 8 hours on Saturdays for 12 weeks.
Admissions criteria:
Submit an application for admission with the non-refundable application fee of $50
Provide proof of completing high school or GED
Complete a satisfactory criminal background check or drug screen
Provide documentation of negative TB skin test or chest x-ray – not older than 5 months
Provide proof of Tdap, 2 MMR, 2 Varicella, Hepatitis B, and flu vaccination
Tuition for the program is $750. A non-refundable deposit of $500 is due at the time of orientation – two weeks before the class begins. Additional costs of textbooks, liability insurance, criminal background check, drug screen, uniforms, and CPR for Health Care Provider are the student's responsibility.
Address: 1818 Albion St, Nashville, TN 37208
Phone: 615-341-4659
Fax: 615-341-4906