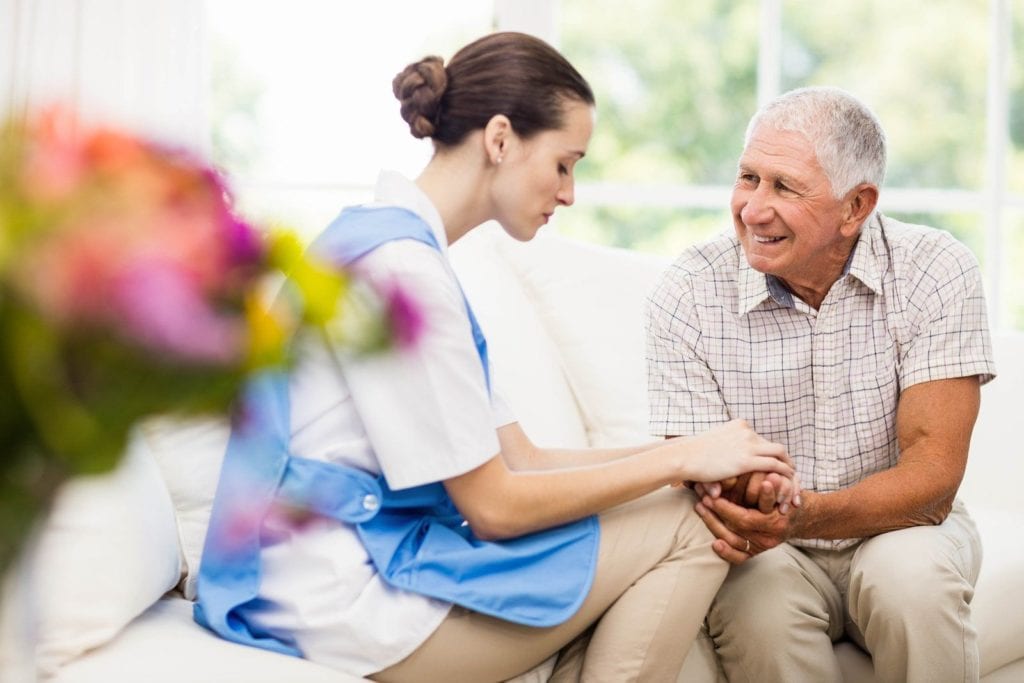 Certified nurse aides provide basic nursing care under the supervision of a Licensed Vocational Nurse, Registered Nurse or Physician. They perform tasks related to residents' personal hygiene, nutritional, safety, mobility, and elimination needs. CNAs work in hospitals, home health agencies, long-term care facilities, and community health clinics where they form an integral part of the patient care team. They typically spend the most time with the patients and are the ones most likely to spot critical changes in the patients' physical, emotional, or mental state. In addition to personal care activities, CNAs may assist with rehabilitative treatments, answer call lights, set up and clean medical equipment, and check vital signs. Nurse assistants in Texas must complete a CNA class that is approved by the Texas Department of Aging and Disability and pass the State Certification Exam to be listed on the Texas Nurse Aide Registry.
Bledsoe-Miller Community Center
The nursing assistant program offered by Bledsoe-Miller Community Center is approved by the Texas Department of Aging and Disability (TDADS). The program runs for approximately 9 weeks and covers the knowledge and practical experiences students need to pass the state exam and function as a part of a health care team. The curriculum covers 100 hours of instruction: 60 hours in the classroom and 40 hours at a clinical site. Course topics include infection control, role and responsibility of a nursing assistant, range of motion, safety and emergency, mental health, nutrition, personal care, vital signs, bed making, patient rights and independence, and rehabilitation and restorative techniques. Classes meet Tuesdays and Thursdays from 5:30 pm to 9:00 pm and Fridays from 6:00 am to 2:00 pm for 28 sessions. Clinical sessions will be conducted on Wednesdays or Fridays. Applicants must be able to lift 50 lbs. and provide documentation of current immunizations. The tuition of $2,000 includes textbook, gait belt, one set of scrubs, professional liability insurance, and the state exam fee.
Address: 300 N Martin Luther King Jr Blvd, Waco, TX 76704
Phone: 866.906.9190
McLennan Community College
McLennan Community College prepares nursing assistant students with the knowledge and skills to become a state certified nurse assistant and work in health care facilities. The curriculum covers100 hours in health care systems, legal and ethical aspects, infection control, safety, anatomy and physiology, communication skills, growth and development, first aide and emergency care, special care concerns, and other topics. Students will participate in a supervised clinical experience at a long-term care facility under the direct supervision of a registered nurse instructor. Morning and evening class schedules are available. Day classes meet Monday through Friday from 8:00 am to 5:00 pm. Evening classes meet Mondays and Tuesdays from 6 to 10 pm. Prerequisites include a high school diploma or GED, immunizations, Texas state background check, and drug screen. Students must provide immunizations against Hepatitis B, measles, mumps, rubella, diphtheria/tetanus, and proof of TB test or chest x-ray. Pregnant students must have written permission from a physician indicating an ability to participate in the class and lift at least 25 lbs.
Address: 1400 College Drive, Waco, TX 76798
Phone: 254-299-8888
Wesley Woods Health and Rehab
Wesley Woods Health and Rehab conducts CNA classes on an as needed basis. Graduates are eligible to take the state exam to become a Certified Nurse Aide. The program's duration is approximately two weeks and covers 100 hours of classroom and clinical instruction in accordance with state guidelines. Classes meet Monday through Friday from 8 am to 4:30 pm. Areas of study include vital signs, infection control, anatomy and physiology, law and ethics, role and responsibility, range of motion and Alzheimer's care. Graduates who successfully complete the program and state exam have an exciting opportunity to become past of Wesley Woods' professional team.
Address: 1700 Woodgate Dr., Waco TX, 76712
Phone: 404-315-0900