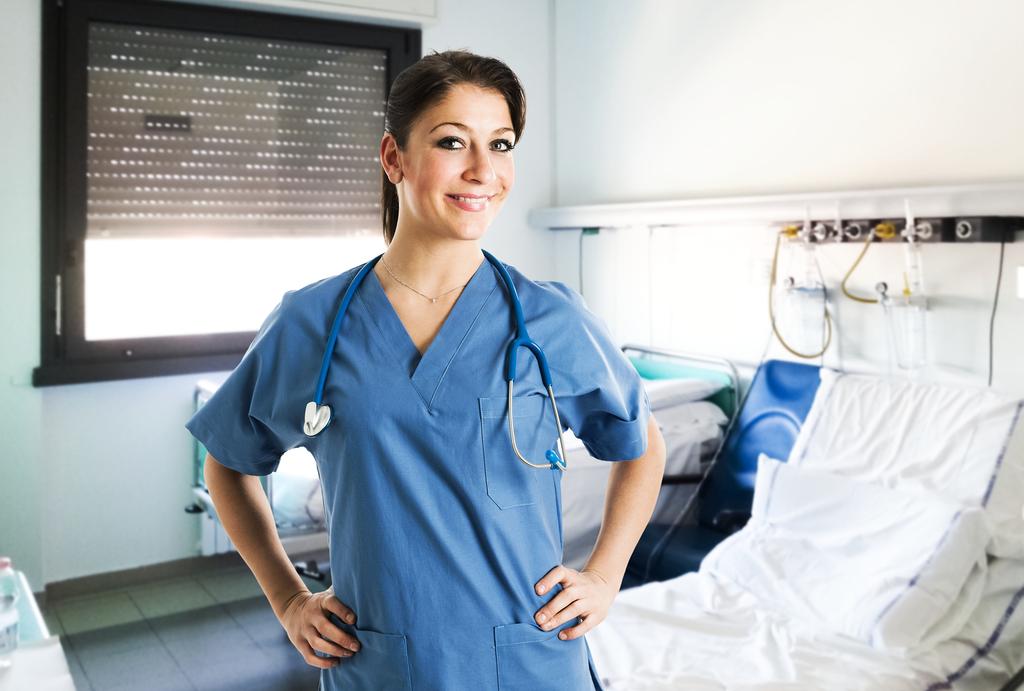 The U.S. Department of Labor, Bureau of Labor Statistic pegs Nursing Assistants as the fastest growing occupation through 2018. As a Texas nurse aide, you'll provide direct patient care to those who are physically and mentally ill, as well as those who're disabled, injured or confined to nursing homes, hospitals and long term care facilities. All your activities will be directed by nurses and other members of the medical staff. Your primary duties will include delivering messages, making beds, and taking patients' temperature, respiration rate, pulse rate and blood pressure. Other routine tasks include serving meals, answering patients' call lights, assisting with personal care, setting up medical equipment and escorting patients to examining rooms. Nurse aides should have a compassionate nature and keen observation skills to note and report changes in patients' behavior to the medical staff.
Texas Department of Aging and Disability Services requires nurse aides to complete 75 hours of theory and clinical instruction before challenging the state certification exam to obtain placement on the nurse aide registry. Following is a list of accredited nurse assistant training programs in El Paso, TX.
El Paso Community College
With close to 240 instructional hours, the nursing assistant course at El Paso Community College exceeds state requirements. Experienced and committed instructors ensure students have a well-rounded education for their roles as certified nurse assistants. The seven-week long course also prepares students for success on the state certification exam. Classes meet Monday through Friday for 4 weeks. Then, students transfer to a licensed nursing facility for three weeks to complete their clinical training requirements. The school's administration schedules the Nurse Aide Competency Exam for the eighth week.
Admission criteria:
Must be at least 17 years old by the first day of class
Must have current CPR (American Heart Association Healthcare Provider) and First Aid Certification
Must test at an eighth-grade reading level
Complete a physical exam by a licensed physician or nurse practitioner
Provide documentation of MMR, Tdap, and Hepatitis B immunizations
Must have a negative TB test
Pass a criminal background check and drug screen
Resident tuition costs $136 per credit.
Address: 100 W Rio Grande, El Paso, Texas 79902
Phone: (915) 831-3722
Aurora Health and Educational Institute
The 75-hour long nurse assistant training at Aurora Health and Educational Institute prepares students for Texas nurse aide certification. Students spend time in the classroom followed by 24 hours of training in a clinical setting. Course topics include medical terminology, long-term care, personal care, nutrition, communication, range of motion exercises, basic nursing skills, and the role and function of the nurse aide in long-term care. In accordance with state guidelines, the school requires perfect attendance as a requirement for graduation. Graduates are eligible to sit the state's nurse aide competency evaluation to obtain state certification.
Admission criteria:
Complete the request for enrollment
Pass a background check
Complete the required immunization – Hepatitis B, MMR, Tdap, Varicella
Pass a urine drug screen
Submit documentation of a negative TB test
Present a satisfactory physical exam report completed by the licensed physician or nurse practitioner
Must have scrubs for the clinical rotations
Graduates who complete the program and pass the state exam may be eligible for employment at Aurora.
Cultural Technical Institute
Students acquire the knowledge and skills necessary to provide basic care to residents in nursing homes, hospitals, and long term care facilities through CTI's nurse assistant training program. During the 5-week program, students learn from experienced instructors in the classroom and clinical setting. Students learn how to address patients' needs and perform functions such as making beds, transporting patients, taking vital signs, and answering patient calls. Graduates are well-prepared to sit and pass the state certification exam.
Admission criteria:
A high school diploma or GED is recommended but not required
Must be at least 17 years of age
Pass a criminal background check and urine drug screen
Must in good physical health care evidenced by signed physical exam report
Must provide documentation of up-to-date immunizations
Applicants must pay $210 at the time of registration.
Address: 1510 N. Zaragoza B13, El Paso, TX 79936
Phone: 915-591-4141
El Paso ISD
The Nursing Assistant program at El Paso ISD is designed for high school students who might be interested in the field of healthcare. The curriculum is approved by the State of Texas and includes theory and practical training required for certification as a Certified Nursing Assistant. During the first year of the program, students will complete Anatomy and Physiology, Medical Terminology, Principles of Health Science, and Theory of Health Science. The second year will comprise of clinical rotations that run concurrently with Business Management Medical Administration. Graduates will be eligible to take the Certified Nursing Assistant exam.
Admission criteria:
Must be at least 16 years old
Provide up-to-date immunizations
Complete a satisfactory background check
Pass a urine drug screen
Must have a social security card and valid Texas ID
Must purchase and wear industry-standard uniforms for the clinical rotations
Tuition is free but students must purchase books, uniforms, and pay for the background check, drug screen, and state exam.
The following are some other state-accredited nursing assistant trainers in El Paso, Texas:
Canutillo High School
Address: 6675 South Desert Blvd, El Paso, Texas 79932
Phone: (915) 877-7800
Silva Health Magnet High School
Address: 121 Val Verde St, El Paso, Texas 79905
Phone: (915) 496-8100