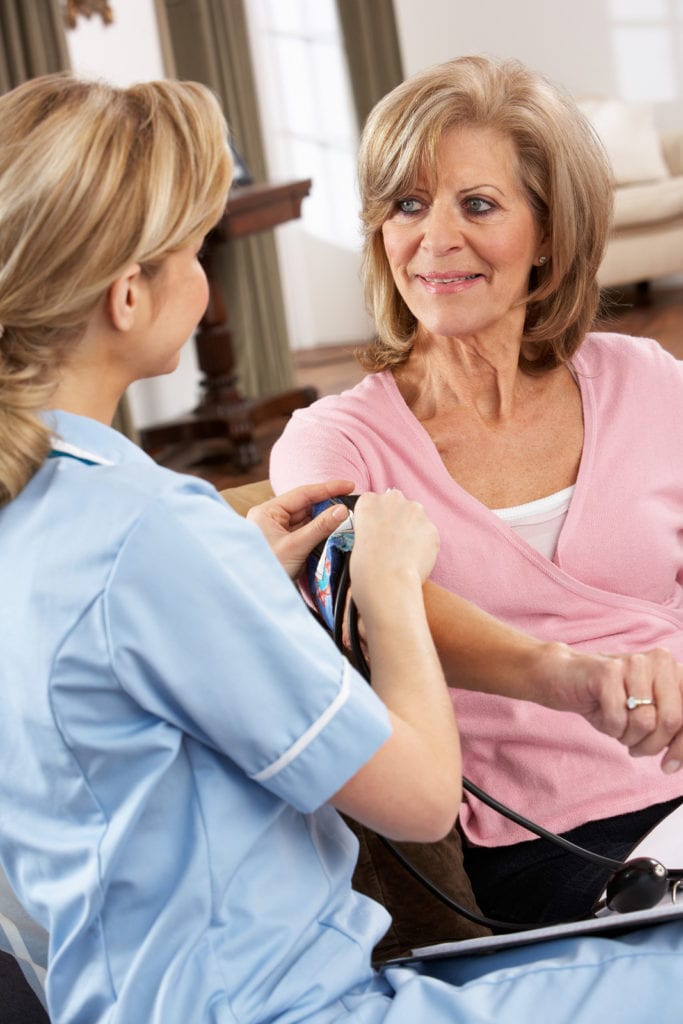 Completing a short-term certified nursing assistant program will not only offer job security but also years of satisfaction in the field of healthcare. CNA programs include theory and practical learning experiences that students need to succeed on the Washington State Competency Exam. They also serve as foundational preparation for entering a licensed vocational or registered nurse program. Certified nursing aides support nurses in hospitals and long-term care facilities by attending to patients or residents' basic needs, such as bathing, dressing, toileting, mobility, and feeding. In long-term care facilities and home health care, nursing assistants are a primary caregivers, as they spend more time with patients than other healthcare professionals. According to the Bureau of Labor Statistics, the number of nursing assistants, attendants and orderlies is expected to grow by 17 percent by 2024 – faster than the average for all occupations.
Blossom Nursing Assistant Training School
Blossom Nursing Assistant Training School trains students to become caring, professional, and competent nursing assistants. Experienced instructors work hard to prepare students with the knowledge and skills to pass the state certification exam and work in acute and long-term care facilities. The three week program includes classroom theory and practical instruction in anatomy and physiology, basic patient care, nutrition, infection control, vital signs, basic restorative care, understanding long-term care, activities of daily living, range of motion, law and ethics, Alzheimer's care, and safety and emergency. Day classes meet Tuesdays through Friday from 8:00 am to 2:30 pm. Admission requires passing grades on tests for English, proof of negative TB test, a Washington State background check, and ability to lift at least 50 lbs. To complete the program, students must attend all classes on time, complete the clinical requirements, earn a passing score of 80 percent on all class exams, and obtain a passing score on the state competency for certification test. Tuition costs $600 and includes the textbook, CPR training, HIV certification, CPR training, and administrative fees. Registration costs an additional $75. Students must purchase additional tools such as gait belt, a watch with a second hand, blood pressure cuff, closed-toe tennis shoes, and burgundy scrubs.
Renton Technical College
The Nursing Assistant program at Renton College is designed to prepare students for state certification. The foundational preparation also serves as the first step for students to become a licensed practical or registered nurse. The curriculum offers 10 credits that may be completed in 5 weeks. Course modules include Tools for Success, Fundamentals of Nursing Assistant, Basic Technical Skills, Principles of A&P, Restorative Care, and Nursing Assistant Practicum. Students learn personal safety, basic bedside skills, patient rights, HIV/AIDS education, HIPPA, and communication skills. The day schedule opens for enrollment two per quarter and the evening opens once per quarter. Day classes meet Monday through Friday from 8:00 am to 2:30 pm. Evening classes meet Mondays and Wednesdays from 6 to 9:30 pm for 8 weeks and includes online theory. Applicants must be 16 years or older, take the Accuplacer test, be fluent in English language, possess health insurance, complete and pass a criminal background check, meet the program's vaccination requirements, complete an evaluation by a physician to confirm ability to lift 50 lbs or more, stand for long periods, and perform multiple tasks simultaneously, and have a high school diploma or GED. Tuition costs $1,099.10 for Washington students.
Green River College
At Green River College, adults can prepare for an entry-level job as a nursing assistant in just three months (one quarter) of daytime classes. The I-BEST program provides extra, specialized training in the classroom for students who need it. A new program is open for enrollment every quarter and requires completion of 12 credit hours. The curriculum covers Nursing Assistant theory, HIV/AIDS and CPR training, and community lab. Graduates are eligible to take the national certification exam to be listed on the Nurse Aide Registry. Interested persons must attend an information session, be 18 years or older, pass a Washington State Patrol background check, meet the immunization requirements, obtain medical and liability insurance, and complete a reading assessment. Through the I-BEST program, a second instructor will work along with the NA instructor to cover study skills development, assistance with math skills, test taking, and English as a second language. Felony misdemeanors can affect students' ability to fulfill the clinical rotation requirements. Tuition costs $102.75 per credit for Washington residents.
Nurse Assistant Training School
The nursing assistant program at Nurse Assistant Training School prepares students for the certification exam and employment as a Certified Nursing Assistant. Taught by an experienced instructor, the program covers ethical and legal issues, infection control, nutrition, and professional skills. Students will have opportunities to develop practical skills in body mechanics, restorative care, vital signs, body mechanics, basic nursing skills, American Heart Association CPR and Heartsaver First Aid training. Day and weekend class schedules are available. Day classes are available in 3 or 5-week options. The weekend classes meet for approximately 6 weeks. Admission requirements include a passing grade on the entrance exam, be able to lift at least 50 lbs., pass a DSHS and Washington State background check, and provide photo identification and social security number. Tuition and registration costs $600 and includes CPR, First Aid and HIV/AIDS.