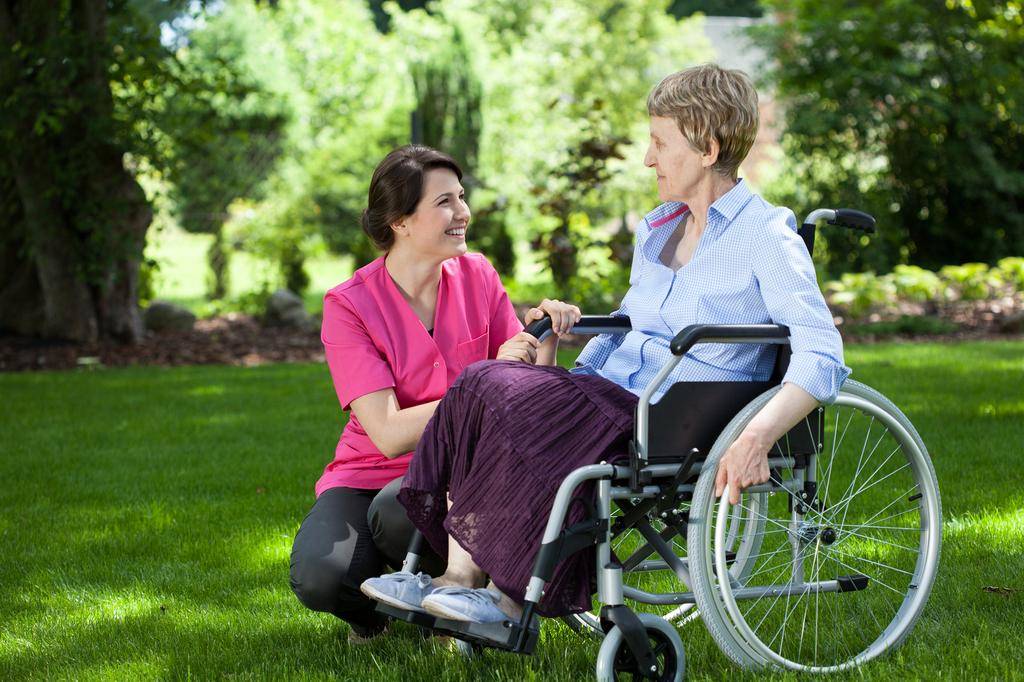 As an integral member of the healthcare team, certified nurse assistants are directly involved with hands-on patient care of the injured, sick, physically challenged, or elderly. They work under the supervision of a licensed nurse or physician performing duties that impact patients' health and well-being. They make beds, answer call lights, assist patients with bathing, dressing, toileting, serve meals, measure and record vital signs, observe patients for changes in their physical or mental condition, and assist with procedures. Utah requires prospective nurse aides to complete a minimum 80 hours of classroom and practical instruction before taking the state competency exam for placement on the Utah Nurse Aide Registry.
Ogden-Weber Tech College
Successful completion of OWTC's nursing assistant program makes graduates eligible to sit the NATCEP Exam to become a Certified Nursing Assistant (CNA). A prospective student must be at least 16 years on the first day of class and pass a mandatory background check and reading comprehension test. A felony or misdemeanor conviction could affect clinical placement and the student's ability to complete the program. An Accuplacer score of 65, ACT reading score of 17, English 1010 grade C or above, high school GPA of 3.0, or college degree will be accepted in place of the reading comprehension test. High school students must attend a 30-minute orientation. New classes begin twice monthly. Morning (8:00 am to 11:00 am Monday to Friday), afternoon (12:00 pm to 3:00 pm Monday to Friday), and evening (4:00 pm to 8:00 pm Monday to Thursday) schedules are available. Upon enrollment, students must pay $277 for tuition and fees, registration fee, and background check. The clinical tuition of $43.20 is due upon completion of the classroom instruction. An additional $178 is necessary for supplies, such as textbook, stethoscope, scrubs, TB testing, BP cuff, CPR supplies, flash drive, and curriculum packet.
Davis Applied Technology College
The Nurse Assistant program at DATC prepares students for certification, which is essential for employment in long-term care facilities, nursing homes, hospitals, hospice, and other medical facilities. The curriculum covers personal care, restorative services, basic nursing skills, vital signs, and safety and emergency in 108 hours (2 months of training). During the clinical session, students care for patients and residents in a skilled nursing facility under the direct supervision of a registered nurse. Open daytime sessions or lock-step evening sessions are available. Any high school student or adult over 16 years is eligible to enroll in the program. Adult applicants must have a high school diploma or equivalent. Applicants must also pass DATC's admission test and a TB screen, and obtain Hepatitis B immunization. Additional immunization may be required –depending on the clinical site. A misdemeanor or felony conviction may impact students' ability to complete the clinical component of the program. Tuition is $514 and includes books and fees. Other expenses may apply.
ccCNA
Based on the Utah Nursing Assistant Registry "pass-rate" statistics, ccCNA is ranked among the best training programs. Graduates consistently pass the CNA competency exam due to committed instructors, up-to-date course content, and continuous assessment of students throughout the program. For more than 15 years, the school has been preparing students for an exciting career in healthcare. There are two to three classes every month with flexible morning, day, night, or weekend schedules to meet the needs of busy students. The fast-paced curriculum combines interactive lectures and video presentations with hands-on skills in a simulated lab and clinical experiences in the skilled nursing facility. The $425 tuition includes a textbook on loan and state CNA preparation. CPR certification and card, scrubs, and clinical supplies are an additional expense.
Clearfield Utah Training Facility
Admission to the nursing assistant program at Clearfield Utah Training Facility requires written and oral English proficiency and a commitment to attend all 100 hours of the program. Applicants must be at least 16 years old. The program is approved by the Utah Nurse Adie Registry, so graduates are eligible to sit the competency exam for CNAs. Tuition for the program is $425 and covers the use of the course textbook, workbook, 76 hours of instruction in the classroom, 24 hours of supervised clinical experiences, practice exams to prepare for the state evaluation, and use of a flashcard program to learn essential vocabulary and abbreviations. Students must wear scrubs for the duration of the program. Clinical supplies, such as the BP cuff and stethoscope are the students' responsibility.