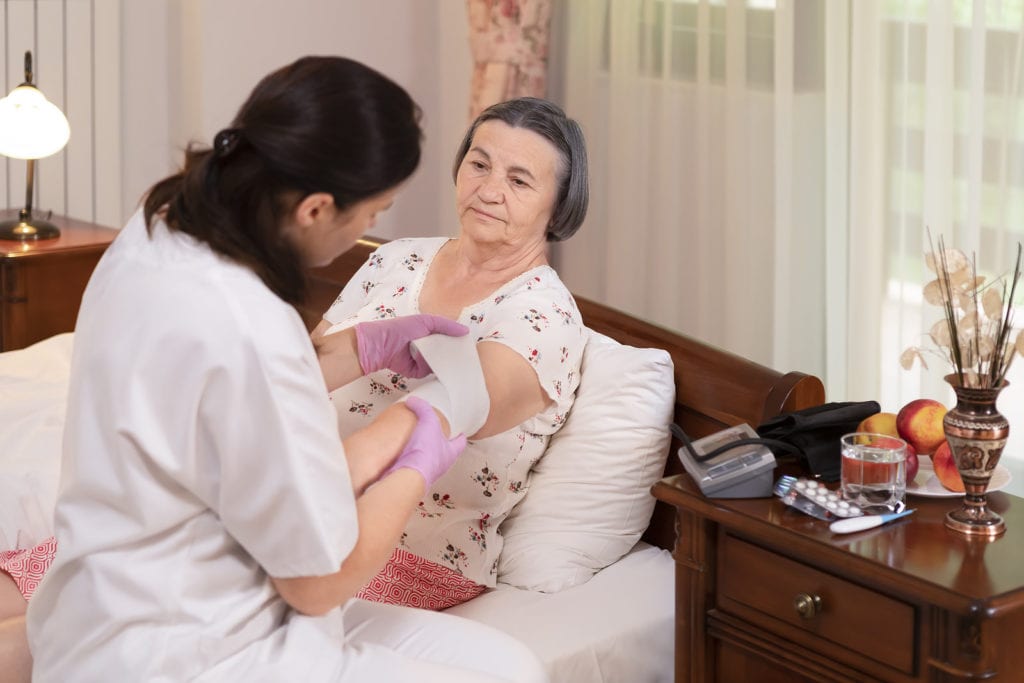 Becoming a Certified Nurse Aide is the first step towards becoming a Nurse. If you're passionate about patient care, you can complete nurse aide training in just a few weeks to care for patients in long-term care facilities, hospitals, clinics, and other health care facilities. CNA certification will not only open the doors to direct patient care but also improve your chances of acceptance into competitive nursing programs. Most colleges list CNA certification and health care experience as prerequisites to admission. At the very least, applicants might receive points in the selection process.
As you work alongside nurses in various healthcare environments, you'll acquire invaluable experience that will boost your chances of getting a nursing job. The exposure will also help confirm or invalidate your decision to enter the field.  Nursing school is expensive and requires more time than the short-term nurse aide training. The experience as a nurse's aide will provide some insight into the industry as a whole and the sectors that best fit your expectation and personality. Finally, the money you make as a nurse aide can help pay for nursing school so you won't have to graduate with unmanageable student debt.
Utah CNA Training Centers
Utah CNA Training offers an approved online nurse aide training to prepare students for the state exam. Although the content is delivered online, students must attend a scheduled orientation and the skills practice in person. The state requires 24 hours of clinical activity. This will be waived (during Covid) for 16 hours of skills practice conducted under the guidance of a licensed nurse instructor. The online delivery of content gives students some flexibility in their learning. Students will have up to 30 days to access the coursework online. Students must complete all program hours to graduate from the program. Graduates are eligible to apply to sit for the State Certification Exam to become a Certified Nursing Assistant.
Admission criteria:
Must be at least 16 years old
Must demonstrate proficiency in written and oral English
Provide a copy of photo ID and social security card
Sign up for an orientation date and review the pre-orientation learning material – sent via email
Pay the program tuition on orientation day
Tuition costs $495 and includes the online training, interactive workbook, state exam prep, 16 hours of small group training, job placement assistances, and discount on BLS CPR. Students have the option to use a loaned textbook or purchase a new one. Other costs include blood pressure cuff, watch with a second hand, and uniforms.
Avalon Health Care
Avalon offers a Temporary Nurse Aide course – available during the COVID-19 pandemic- to help students commence employment quickly while working on CNA certification. The two-day course includes one day of knowledge (lectures) and one day of skills training. Students who successfully complete the class and meet the other requirements for hire, will begin working at Avalon Health Care on the third day. The training will include basic nursing skills, state legal and ethical requirements, communication, the role of the nurse aide, and assisting seniors with daily living activities. Upon assumption of TNA duties at Avalon, the next step will be to complete the TNA to CNA exam to take the state certification exam and become a Certified Nurse Assistant.
Admission criteria:
Must be 18 years or older
Pass a drug test
Pass a federal background check
Submit a negative TB test
Pass a reference check
The training is free and Avalon will cover the cost of the state exam.
Address: 6246 S Redwood Road, Salt Lake City, UT 84123
Phone: (801) 596-8844
ccCNA
The CNA Certification course offered by CCCNA prepares students with skills to secure entry-level employment in long-term care. Experienced nurse instructors will emphasize basic nursing principles and the application of skills in care. Other areas of study include mental health concepts, feeding and nutrition, personal hygiene, observation and reporting, infection control, medical terminology, body structure and function, range of motion, Alzheimer's care, safety and emergency procedures, and vital signs. The curriculum covers 100 contact hours of instruction – 60 hours theory and 40 hours of hands-on instruction. Students must attend all scheduled class and clinical sessions in accordance with the state training requirements. Graduates will receive a Certificate of Completion and will be eligible to apply to sit for the state written and skills exam to become a Certified Nursing Assistant.
Admission criteria:
Must be at least 16 years old
Must have no convicted felonies
Submit an application for admission online
Pass a TB test and drug screen
Provide documentation of immunization
Must have current CPR for Health Care Providers
The program cost of $450 includes tuition, textbook to borrow, clinical arrangements, and state exam prep. Additional costs include CPR certification, uniforms, and state exam.
Website: http://www.cccna.com/
Address: 75 East 7200 South – Suite A-2, Midvale, Utah 84047
Phone: 801-968-2262
Salt Lake Community College
The Nursing Assistant Certificate of Achievement at Salt Lake Community College comprises of 150 contact hours of theory and hands-on instruction. Students will obtain essential preparation to meet the State of Utah nursing assistant certification requirements. Course topics include anatomy, physiology, introduction to human relations, bacteriology, disease processes, body mechanics, and therapeutic approaches to contain diseases. Patient safety and protection will be emphasized throughout the program. New classes start every week on Monday. Classes meet Monday through Thursday from 8:00 am to 2:00 pm or Monday through Thursday from 5:00 pm to 9:00 pm.
Admission criteria:
Must be at least 17 years old at enrollment and 18 years at the completion of the program
Complete a satisfactory Nationwide Criminal Background check
Pass a drug screen prior to enrollment
Must be able to lift and move patients
Must not be listed on the sex offender website
Submit TABE results or transcript – Reading 7.0 and Math 6.0
Provide documentation of immunizations – Hepatitis B, MMR, 2-step TB test, Varicella, Tdap, influenza
A valid CPR card is required for the clinical
The total estimated cost of the program is $521. It includes tuition, student fees, application fee, lab fees, and books and supplies. Other associated costs not covered by the program fee are licensure fee, background check, drug screen, immunization, scrubs, watch, and shoes. Students must have headphones for the first day of class.
Address: 3491 W 9000 S, JHS 011West Jordan, UT 84088
Phone: 801-957-SLCC (7522)