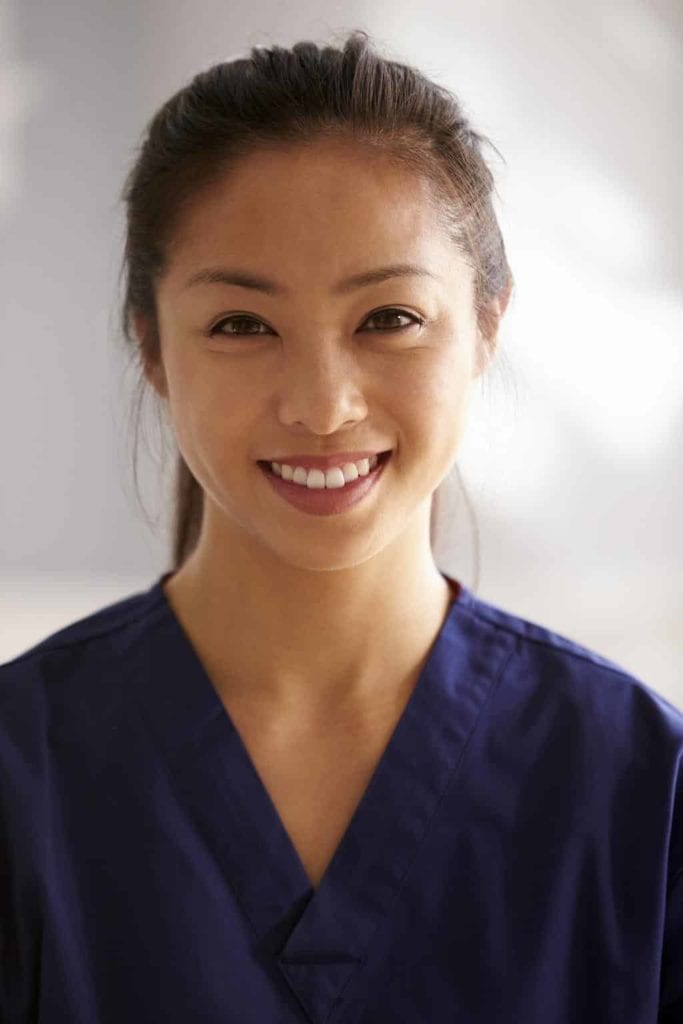 The Nebraska Department of Health and Human Services defines a nurse aide as "an individual other than a licensed health care professional who is employed to perform nursing or nursing related services." To practice in a Medicare/Medicaid facility, a nurse aide must complete an approved training program comprising of at least 75 hours of classroom and clinical instruction and the competency evaluation comprising of a written exam and skills evaluation. Nurse aides working in an intermediate care facility for the developmentally disabled (ICF-DD) must complete a state approved 21-hour basic resident care course. Nurse aides working outside of these facilities do not need placement on the Registry. To qualify for placement on the Nebraska Nurse Aide Registry for employment in a Medicare/Medicaid facility, you must be 16 years or older, complete a 75-hour nurse aide training program and competency evaluation program or 21-hour basic resident care course, and possess a good moral character.
How to Apply for the Nebraska CNA Exam
Submit your registration for the CNA exam to the testing provider at least seven days before the testing date. At the close of each registration period, the Nebraska Health Care Learning Center – the test administrator – will post a roster of registered testers. If you do not see your name on the list, you should call NEHCA for assistance.
If you completed nurse assistant training at a community college, you must test through the college. If you completed training at a local nursing facility, you may self-register at the NEHCA website.
The course instructor will submit a class form providing information about each student. The form will confirm your eligibility to take the test. Register for both the written and skills exam if you're taking the test for the first time.
Following are the steps for registering online:
Go to https://www.nehca.org/dcs-testing/ and click Direct Care Staff /Testing.
Select a test date and location where you'd like to test. Registration for each published date closes 7 business days before the test.
Select online registration, the tests for which you're registering, and provide your name, address, and contact information.
Pay the fee using a credit card or debit or select Invoice to submit your payment using a money order or cashier's check.
Respond to the eligibility question: "Have you ever taken the NA test before?"
Submit your registration and payment.
Confirmation of your registration and payment receipt will be sent to the email address you provided.
You may download and print the registration form and mail or fax to the testing provider.
If you completed nursing assistant training out-of-state, you must first contact the Registry to establish eligibility to take the exam.
Exam Costs
The established testing fees in Nebraska are as follows:
Written exam – $20
Clinical skills exam – $32
Payment must be remitted to the examination provider. You must pay for both the written and skills exam if you're testing for the first time.
What To Bring To The Exam
You must take a valid photo ID to the test center – you will not be allowed to test if you don't present valid ID. Adhere to the test site rules and pay attention to instructions -outlined before the exam begins. You cannot take study materials, books, and large personal items into the testing room. Electronic devices must be switched off during the exam.
Receiving Your Scores
After the Nebraska Health Care Learning Center grades the written and skills exam, the results will be sent to the Nurse Aide Registry for review. Candidates will only receive results if they were unsuccessful in the exam(s). Results of the failed written exam will be sent via letter. Candidates who fail the skills evaluation will receive immediate results – this eliminates the need for a letter notification.
Each candidate has three attempts to pass the exam. All results (including failing scores) are submitted to the Nurse Aide Registry for tracking purposes. If you are unsuccessful on your third attempt, you must retake a nurse aide training program.
If you pass the exam, your name will be added to the Nurse Aide Registry. You can check your registry status online using the search tab on the Registry's website.
The Registry will be updated with the information within 30 days of the exam date. You may work for 120 days performing nursing assistant duties while waiting for the Registry to be updated.
Contact the Registry
Nebraska Department of Health and Human
Division of Public Health
Licensure Unit
Nursing and Nursing Support
PO Box 94986
Lincoln, NE 68509-4986
(402) 471-0537
(402) 471-1066 Fax
Testiing Services
Nebraska Community and Technical College System
Nebraska Health Care Learning Center
1200 Libra Drive, Suite 100
Lincoln, Nebraska 68512
Phone: (402) 435-3551
Nebraska Health Care Learning Center
Providence Health Care Institute
4600 Valley Road, Suite 401
Lincoln, Nebraska 68510
Phone: (402) 326-2792
www.providencehealthcareer.com
Get Your Degree!
Find schools and get information on the program that's right for you.
Powered by Campus Explorer