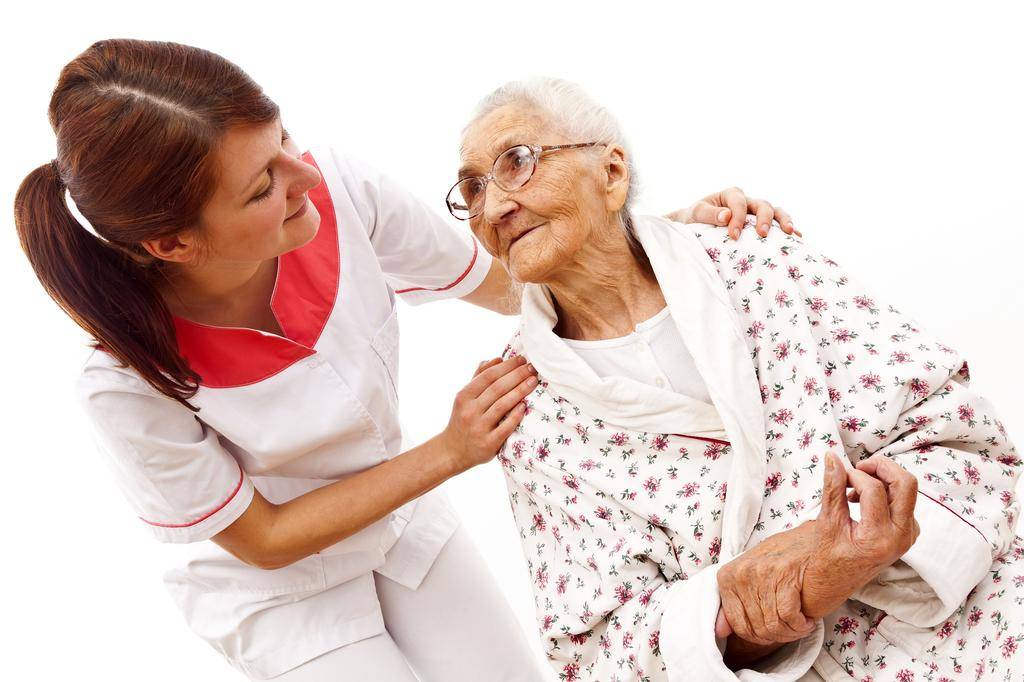 The Census Bureau projects that senior population (persons sixty-five years and older) will exceed seventy million by the year 2030. The sharp spike in the senior population is expected to double the demand for long-term care services over than same period. Almost one half of older adults needing long term care services live in nursing homes and residential facilities, which fuels the need for medical workers in these settings. Like other medical professionals, certified nursing assistants have the assurance of employment after training and certification. They also have job security and the opportunity to advance to other careers in nursing. The Washington State Department of Health requires prospective nurse aides to complete at least 85 hours of training through a state approved nurse aide program. The CNA exam, required for certification, is administered by credential. After completing and passing the nurse aide exam, candidates will be added to the Washington Nurse Aide Registry.
CNA Classes WA:
How to Apply for the NNAAP Exam Washington
All candidates applying to take the NNAAP Examination in Washington must do so after completing a state-approved training program or through a Department of Health Nursing Assistant Registry screening process. All candidates who are employed in a Medicaid-certified nursing home are required to be sponsored by their employer. The six eligibility routes are:
New Nursing Assistant
After completing a state-approved nursing assistant training program, you can apply for the exam as a new nursing assistant if you've never been certified.
Student/Graduate Nurse
Submit your official school transcript or official letter from the school to the DOH as evidence that you completed the nursing assistant curriculum as part of a registered nursing or licensed practical nursing program. The DOH will review the information and send you an email to complete registration if you're approved for the test.
Military Nursing Assistant
Successful completion of the U.S. Army 91-C Program, the Air Force's Apprentice Program, or the Navy's Basic Hospital Corps School qualifies a candidate to take the NNAAP exam with the DOH's approval. You must submit documentation of your training for review, and the DOH will send an email to complete registration if you qualify.
Student/Graduate Nurse or Nursing Assistant from Another State
An out-of-state student/graduate nurse or nursing assistant who has completed a minimum 50 hours of clinical training and 35 hours of training in the classroom can submit an official transcript or an original letter on the school's letterhead to the DOH to obtain approval to take the exam.
Lapsed Nursing Assistant
A nursing assistant, who has not provided nursing assistant services in the past 24 months for monetary compensation, must retrain and retest to work in a nursing home.
Alternative Bridge Nursing Assistant
Home Care Aides and Medical Assistants certified by the Department of Health can complete an approved Alternative "Bridge" Program to take the NNAAP exam. Call 360-236-4700 for more information regarding approved programs.
With the Credentia CNA365 system, online registration is quick, convenient and an environmentally responsible way to register for your examination.
After completing a Washington state-approved training course, you will create an online account with Credentia's CNA365 system.
Submit your payment using a credit card or pre-paid credit card (American Express, MasterCard, Visa, ACH/ electronic check, or electronic voucher). Fees are non-refundable and non-transferable once submitted.
If taking the exam at a test center, you must make an online reservation via a PC at least ten calendar days prior to the test date.
For Written (or Oral) online exams, you may schedule an exam as early as the following day depending on exam availability.
Include a request for special accommodation for the exam if you have a documented disability and documents to support your request.
If you need to reschedule the exam, you must log into your CNA365 account to choose an alternative test date.
Online Written (or Oral) examinations must be canceled or rescheduled at least 48 hours before the scheduled examination time.
Test center examinations must be canceled or rescheduled at least ten (10) calendar days before the scheduled examination date (Saturday and Sunday and national holidays are not considered calendar days).
Exam Costs
Payment for the exam must be made by prepaid credit card, credit card, or electronic voucher. The money order or check should be made payable to "NACES." Personal checks are not accepted. All payments are non-refundable. The fees for the exam are as follows:
Written Exam – $45
English Oral Exam – $45
Spanish Oral Exam – $45
Skills Evaluation  – $110
Submit payment for both exams if you're taking the test for the first time. Under federal and Washington State laws, your nursing facility employer must pay for your training and test costs if you're employed at a Medicare/Medicaid funded facility. You may be entitled to a pro-rated reimbursement of your expenses if you begin working at a Medicare/Medicaid funded facility within 12 months of certification.
NNAAP Exam Overview Washington
Nursing assistants must have the knowledge and skills to execute the responsibilities that they face in long-term care. The modified NNAAP exam ensures they are up-to-date with the content and skills to perform their duties. Candidates must pass all five clinical skills and an acceptable portion of the written exam to qualify for state certification and placement on the Washington Nurse Aide Registry.
The Written Exam
The two-hour Written exam contains 70 multiple-choice questions. The Nurse Aide Evaluator will provide instructions before the test begins and alert candidates fifteen minutes before the time expires.
The nursing assistant training program will provide all the content you need to prepare for the exam. However, practice tests are available to help you along if you need additional practice. Sample questions are available in the Candidate Handbook. Also, the NNAAP Exam Practice Exam Packet contains 60 multiple-choice questions and an answer booklet like the actual exam. The packet also contains the exam outline with a breakdown of the questions from each of the three main categories and the correct answer to each question.
The Oral Exam
The Oral Exam is available if you prefer to hear the questions read from an MP3player, which is preferable if you have a reading disability or speak English as a second language. Like the Written Exam, the Oral exam contains 70 multiple-choice questions that you must complete in two hours. However, the exam contains two components. The first 60 multiple-choice questions relate to your understanding of the Role of the Nursing Aide, Physical Care Skills, and Psychosocial Care Skills. Part two of the exam contains 10 multiple-choice reading comprehension questions that test your ability to speak a minimum amount of English based on your understanding of common words that are a part of a nurse aide's vocabulary. Each word will be read three times, and you'll have to match the word to the written word on the test booklet. You must pass both parts to pass the Oral exam.
The Online Exam
A live proctor will monitor you through the webcam on your to provide a secure exam experience. Online exams also offer significantly more scheduling flexibility than test center exams to best meet your availability.
What You'll Need
A properly equipped computer a desktop, laptop, or Chromebook with a single monitor
A private room
A mobile device – to complete a 360 degree room scan, you'll need a smartphone or tablet (Apple or Android) that can download the free app.
Before Exam Day
Perform a system test – make sure to do the required system test and exam simulation before exam day
Find your testing space – Find a quiet, distraction-free area in your home or office to take your exam.
Get your ID ready – You are required to bring two (2) forms of official, signature-bearing identification (one of which must be a photo identification).
The name on your identification must be the same as the name you used on the application to register for the examination.
The Skills Exam
Of the five skills that you have to perform for the clinical exam, Handwashing will be included. The other four skills will be selected at random from the NNAAP Skills List. Practice is the key to performing well on the exam. You must clearly demonstrate that you can correctly and safely perform every nursing assistant skill. The Nurse Evaluator will assess your performance, making sure that you perform the critical element steps correctly for each skill. Apart from executing the critical elements, you must demonstrate the entire skill with a level of competency. If you make a mistake or forget a step, you can inform the NAE and make corrections during the skill. Corrections are not allowed if you've moved on to the next skill on your assignment card. The approximate time for the exam is 25 minutes. The Candidate Handbook contains a complete listing of the skills and the steps for each skill, including the critical element steps highlighted in bold type.
What To Bring To The Exam
Registration takes places before the exam, so arrive 30 minutes before the scheduled time for the Written (or Oral) Exam and the Skills Evaluation. You must provide proper identification to be allowed in the exam room. All identification must be current and official and have your signature. Photocopies of the identification are not acceptable. The Evaluator will refuse entry if your ID contains evidence of tampering. Examples of proper ID are a driver's license, passport, clinic card, credit card, library card, alien registration card, and state-issued ID. The name on your ID must exactly match the name used on the application to register for the exam. If your name changes, you must bring a copy of an official document to support your name change.
You must have the following items on exam day:
Three No. 2 sharpened pencils and an eraser
Your social security number
A watch with a second hand
A Longman's Dictionary of American English – this is the only dictionary allowed if you need one.
No other materials are permitted in the exam room. Do not take study materials and personal belongings, such as briefcases and large bags to the center, as they're not allowed. Cellular phones, beepers, and other electronic devices must be turned off during the test. If you are late for the exam and do not bring the required materials, you will not be allowed to take the test and your fee will not be refunded.
Receiving Your Scores
You will receive a notification email from CNA365 when a new exam score has been posted to your online account. Login to your CNA365 account to access your score report. The reports are generally available within a few hours after a testing event is completed for the day.
If you fail the Written (or Oral) Examination or the Skills Evaluation, your Score Report will provide you with information on how to re-take either or both parts. A new examination
fee is required each time you re-take any part of the NNAAP Examination. To re-take either or both parts, you must register online.
State and federal regulations permit four (4) attempts to pass both the Skills Evaluation and the Written (or Oral) Examination. If you should fail either part or both parts four (4) times, you will be required to successfully complete a state-approved training program and retake both parts.
Contact the Registry
Washington State Department of Health
Nursing Assistant Program
PO Box 47877
Olympia, WA 98504-7877
(360) 236-4700
Washington Examination And Scheduling Services
Washington NNAAP®
P.O. Box 1635
Bala Cynwyd, PA 19004
(888) 252-8712