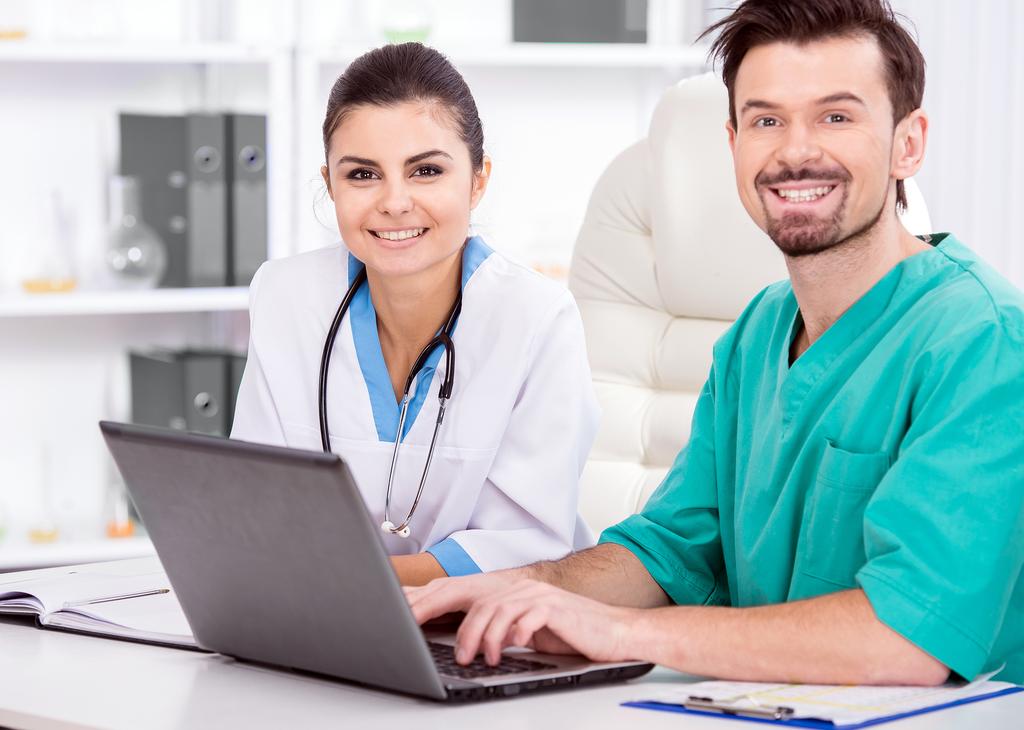 There's a huge demand for Registered Nurses and Certified Nursing Assistants in Arizona. New health care legislation places increased demands on state departments, nursing boards, and training providers to step up the quality of health care in hospitals, nursing homes and assisted living facilities. If you have a strong desire to help others and want to start a career in health care, then consider becoming a nursing assistant. Before you start applying for jobs, you'll need to complete a state-accredited training and take the state certification exam to become a Certified Nursing Assistant. The Arizona Board of Nursing bears the exclusive responsibility of nurse assistant training and licensure.
Pima Community College
Pima Community College provides students with comprehensive training and practical experience to obtain Arizona state certification. The curriculum is approved by Arizona's State Board of Nursing and provides 120 hours of classroom, lab skills, and clinical experience. The introduction to nursing assisting includes lessons in body systems, common diseases, providing client care, restorative care, home health care, and long-term care. Instructors will emphasize effective communication, identification of mental health and social service needs of residents, care for cognitively impaired residents, basic emergency care, and legal and ethical behaviors in practice. Strict attendance to all classes is a requirement for graduation. Graduates are eligible to take the state certification exam for employment at specialized clinics, long term care facilities, home health agencies, hospitals and nursing homes. PCC Center for Training and Development facilitates the course on weekdays, evenings and weekends to accommodate various schedules.
Admission criteria:
Must have a score of C or better on REA 091 or a score of 85 or higher on the Compassing Reading Assessment test
Must obtain consent from the Nursing Department before enrolling in the course
Pass a criminal background check and drug screen
Obtain TB clearance
Meet the health requirements including immunization and current CPR certification
Tuition for the 4-credit program is $348.
Caregiver Training Institute
CTI offers a CNA class that prepares students for CNA Certification in Arizona. Approved by the AZBN, the course is 120 hours in length. The program includes classroom, lab, and clinical instruction to prepare students for the nurse aide competency evaluation. Only students who complete the entire 40 hours of clinical and pass the final exams with a score of 80% or higher are eligible for graduation. Day classes run for 6 weeks, early-evening classes are 10 weeks, and nighttime classes are also 10 weeks long.
Admission criteria:
Applicants with no high school diploma or GED must take and pass an admission test
Complete a satisfactory background check
Must have a state-issued photo ID and social security card
Submit negative TB screen results
Obtain a negative drug screen
Submit current fingerprint clearance card
Must be at least 18 years to enroll
The program cost of $2,200 includes tuition, textbook, manuals, lab supplies, one set of scrubs, and one attempt on the state exam.
Website: http://cgtiaz.org/
Address: 710 S Kolb Rd #4, Tucson, AZ 85710
Phone: 520-325-4870
Arizona Medical Training Institute
The CNA/LNA course at AMTI  is a fast-paced course that includes classroom and skills practice. A portion of the training may be delivered online. The curriculum includes 126 contact hours – 86 hours of lectures and 40 hours of clinical practice. The clinical sessions will be conducted in a long-term care facility and requires students to administer patient care under the supervision of a licensed nurse instructor. Course topics include infection control, the role of the nurse aide, basic psychology, physiology, introduction to healthcare, basic nursing skills, and job seeking skills. Students who are successful on the final school exam will receive a certificate of completion and be eligible to take the AZ State Board of Nursing exam to earn the CNA designation. Daytime classes meet Monday through Friday from 7:00 am to 4:00 pm for 4 weeks. Evening classes meet Monday through Thursday from 5:00 pm to 10:00 pm for 6 weeks. Weekend classes meet Saturday and Sunday from 7:00 am to 5:00 pm for 7 weeks.
Admission criteria:
Must have no felony in the past 3 years or unprofessional conduct
Take and pass the admission test which covers English proficiency, reading comprehension, and math
Complete the AMTI Health Declaration form
Complete the Voluntary Assumption of Risk – Release of Liability Form
Pass a TB test or submit results that are no older than 6 months
Provide current CPR certificate – Healthcare Provider Basic Life Support
Pass a background check and obtain a negative drug screen
Provide proof of citizenship – an Arizona driver's license or passport
Must have a computer and reliable internet to participate
The program cost of $1,335 includes tuition, textbook, stethoscope, uniform top, and use of class supplies. Payment plans are available.
Academy for Caregiving
The state-approved approved nurse aide program at Academy for Caregiving prepares adults to take the Nursing Assistant exam. The program is offered in hybrid format and requires students to complete portions of the course via Zoom. The skils training will be conducted on campus and will be followed by a clinical externship at a long-term care facility. Students must complete 125 hours of training and pass all three components of the program to graduate. Weekday, evening, and weekend classes are offered. The weekday schedule can be completed in 4 weeks. The weekend program is 7 weeks.
Admission criteria:
Pass an admission exam
A high school diploma is not required
Provide documentation of resident status such as a state-issued photo ID or passport and social security card
Submit a full set of fingerprints
Must pass a criminal background check
The cost of the program is $2,375 plus fees.
Following are some other state-accredited programs in Tucson.
Pima County Joint Technical Education District
Address: 2855 West Master Pieces Drive, Tucson, AZ 85741