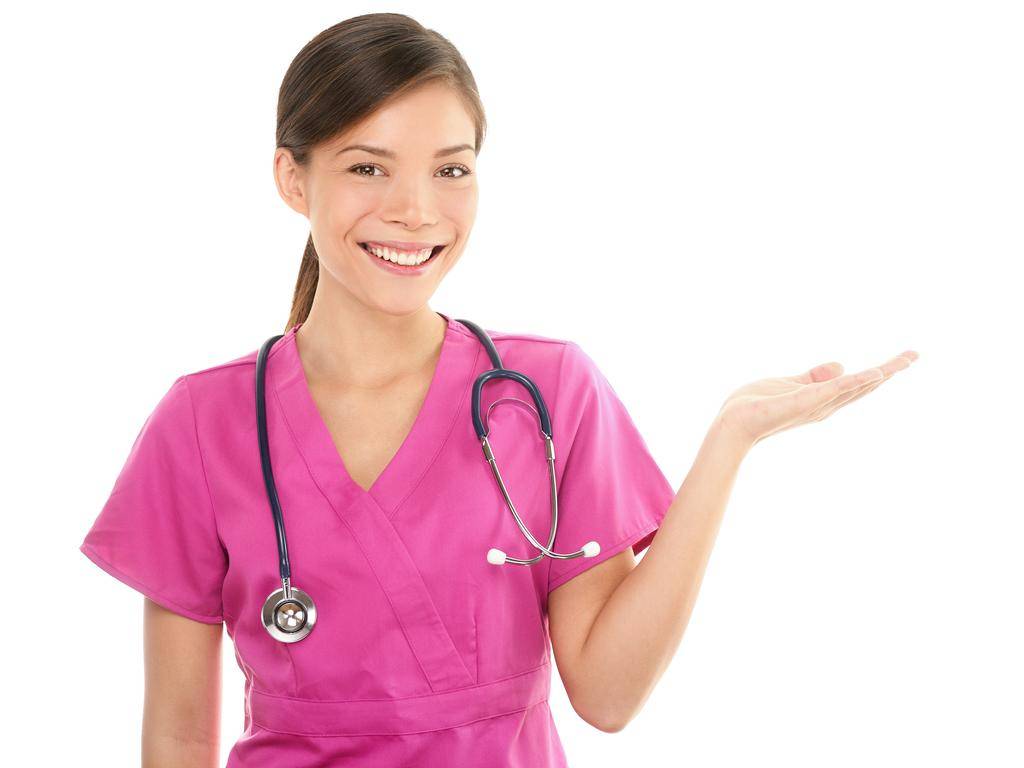 Certified Nurse Assistants (CNAs) are essential to the daily operation of California's hospitals and nursing homes. They work on the front lines of direct patient care, under the direction of a licensed nurse, helping patients with activities of daily living, setting up medical equipment, and checking patients' vital signs. Other responsibilities include assisting with patient mobility, assessment, and care planning, ensuring patients' safety, keeping the patients' rooms and immediate environment clean, and meeting their nutritional and elimination needs. But more than providing physical support, CNAs will also offer social and emotional support to patients who may be in their final stages of life. The California Department of Health requires nurse aides to complete at least 160 hours of training before taking the state competency exam. Six hours of the training must cover caring for persons with mental disorders – a requirement that is unique to California. After acquiring state certification and placement on the state's Nurse Aide Registry, CNAs can begin working in hospitals, nursing homes, and specialized clinics.
Glen Oaks College
Enroll in Glen Oaks College's Nurse Assistant program and be on your way to certification in just three months. Graduates of the program can earn a HHA and Restorative Nurse Assistant with three additional weeks of study. The program curriculum prepares students to sit the California Certification Exam. Course topics include patient rights, vital signs, patient care procedures, weight and measurements, body mechanics, rehabilitative nursing, and emergency procedures. Students also learn weight and measurements, patient care skills, prevention management, observation and reporting, medical and surgical asepsis, death and dying. Applicants must be 18 years of age, possess a high school diploma or GED, pass the entrance aptitude test. Tuition is $1,850 plus extra for textbooks, uniform and state certification.
Just Harmony Nursing Services
Just Harmony Nursing Services is a non-profit organization that offers several allied health programs that lead to certification. The nursing assistant program prepares students for an entry-level career as part of a health care team. The program emphasizes direct patient care to patients/residents in long-term care facilities. Students acquire the skills they need through a combination of didactic, hands-on lab, and clinical experience. Course topics include recording and reporting data, critical thinking, cultural sensitivity, resident comfort, infections and diseases, anatomy, restorative care, communication skills, death and dying.
Best American Healthcare University
Best American Healthcare University offers three convenient schedules for their nurse assistant program. Weekday morning students meet from 6:30 to 3:30 pm for a period of 5 weeks. Weekday evening students meet from 4:00pm to 9:00 pm for 10 weeks. BAHU also offers a Sunday program where students attend classes from 6:30am to 3:30 pm for 5 months. Applicants do not need a high school diploma or GED. However, they must provide evidence of CPR certification, proof of TB testing, and results of a physical exam before the registration deadline. Applicants should use the online registration form. The cost of tuition is $1,350 or $1,400 for Sunday schedules. Financial aid is not available at this current time, but the school offers a flexible payment 5-month payment plan for students enrolled in the 5-week nurse aide training.
Mission Career College
The Certified Nursing Assistant program at Mission Career College comprises of 60 hours of theory and 100 hours of clinical experience. The program prepares students for California Certification. Classroom and laboratory training covers topics such as basic nursing principles, principles of patient care, anatomy and physiology, infection control, vital signs, communication and interpersonal skills, a rehabilitative techniques. The clinical component of the program takes place at various community-based facilities where students care for patients under the direction of a licensed nurse. Training includes CPR/BLS training, state certification application and state license exam. Applicants must be in good health as evidenced by a recent health examination. Program graduates can go to enroll in the 40-hour HHA program or 116-hour ACNA program.
School of Career Education – Riverside
This Nurse Assistant course at Riverside's School of Career Education prepares students for the state competency exam and employment in acute or long-term care settings. The two-month program comprises of classroom, lab and clinical experience where students provide direct care services in a local health care facility. During the theory and practical training, students learn how to measure and record food and liquid intake and output, personal care tasks, effective communication, patient mobility, law and ethics, body systems, patient transfers, feeding and nutrition, safety in health care, death and dying. Applicants for enrollment must pass a criminal background check, present a copy of their social security card, and be in good health. Classes meet Monday through Friday from 8:00 am to 4:00 pm. The cost of attendance is $2,280. Financial aid is not available for this program.
American Red Cross
The American Red Cross offers CNA training in Riverside to equip students with the skills and confidence to enter the health care field as an entry-level employee. The curriculum is divided into two parts, classroom lectures and clinical rotations, to emphasize hands-on training with the academic requirements. Graduates will have the confidence to success on the state's CNA certification exam. Classroom topics include communication, personal care skills, infection control, vital signs, range of motion exercises, nutrition, and hospice care, among others. A licensed nurse will supervise the clinical experience at a skilled nursing facility where students work alongside nurses, physicians, and other nurse aides to understand the importance to communication, teamwork, and patient-centered care. Applicants must attend an orientation session, submit documentation of completing high school or its equivalent or pass an assessment test, pass a criminal background check, and complete the physical form and TB test. The training duration is 4 to 8 weeks based on a daytime only schedule. Training is available year-round. Students benefit from CPR, First Aid, and AED training, which are included in the course. An online library of resources and manuals are also available to all participants.
Pacific Times Healthcare College
Pacific Times Healthcare College prepares nursing assistant students for certification by the State of California to become an entry-level healthcare worker in an acute care or long-term care setting. The state-approved curriculum includes theory and practical instruction to equip students with the skills to function as a nurse assistant. Applicants must be at least 16 years kid and have a minimum fifth-grade level of education. They must also be able to write, read and understand English. Enrollment is limited to 15 persons per program. Classes meet Monday through Thursday or Saturday and Sunday from 7pm to 5pm. To complete the program and receive a certificate of completion, the student must complete 55 hours of theory and 100 hours clinical practice in a skilled nursing facility and earn a minimum score of 73% on the written tests administered for each of the program's 16 modules.
Riverside County Office of Education
The one-semester nursing assistant course at Riverside County combines lectures and lab with a clinical experience at a skilled nursing facility. The course modules include weights and measures, vital signs, patient rights, patient care procedures, communication and interpersonal skills, asepsis, long term care, emergency procedures, body mechanics, nutrition, rehabilitative care, observation and charting, and death and dying. Enrollment requires a current physical exam and TB skin test or chest x-ray and vaccination (tetanus and Hepatitis B). Students must dress in school specific uniform and secure a stethoscope, watch with a second hand, and sphygmomanometer for the clinical internship.
Health Sciences Center of California
The nursing assistant course at the Health Sciences Center of California covers 112 hours of clinical experience and 56 hours of theory to prepare students for the CNA State Certification Exam. The California Department of Public Health approved program runs for 8 weeks and graduates are prepared to start work immediately. Applicants must obtain the required immunizations, pass a TB test or chest x-ray, and be able to read, write and understand English. A high school diploma or GED is not required. Students learn how to move patients in bed, assist those who are unable to toilet on their own, apply dressings to wounds, bathe patients and provide hygiene and comfort, properly position patients to reduce bedsores, and document and report observations of significant changes in patients' condition. Graduates will be scheduled for the state exam at HSCC's state-approved facility.