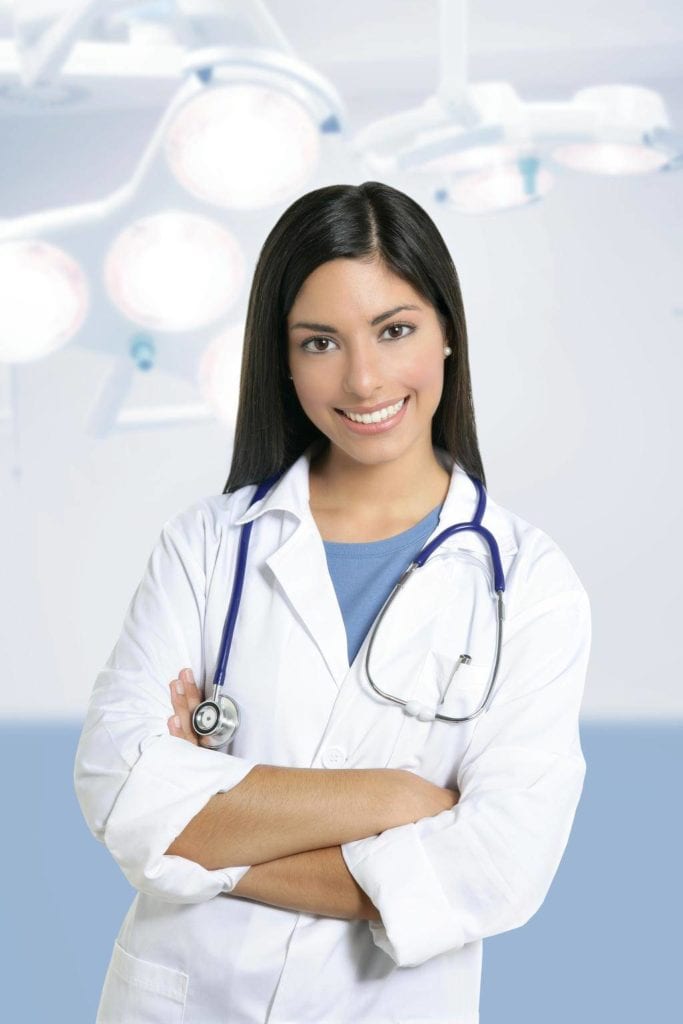 There's a demand for nursing assistants wherever there are nursing homes, hospitals, and assisted living facilities. These caregivers work under the direction of licensed nurses, mostly in the field of geriatrics, where nurses and other medical staff need extra hands to attend to all the patients. Many nurse assistants use the career as a stepping stone to become licensed nurses, which, in part, accounts for the high turnover rate in the industry. The turnover rate means there'll almost always be job opportunities for new nurse assistants. Although the job can be stressful and require long hours, many nurse assistants find it to be a rewarding one. Florida remains one of the nation's largest employers of CNAs, coming in just behind states like California, Texas, and New York. The average salary is approximately 7% lower than the national average. However, as the cost of living is lower in most Florida cities, CNAs tend to do quite well with their annual salaries of $24,000 and over.
Academy for Nursing and Health Occupations
The Nurse Assistant/Home Health Aide training program at Academy for Nursing and Health Occupations is 8.5 weeks long and features 240 hours of theory, lab and clinical training. The combination training prepares students to meet the state training requirements for Home Health Aide/Nurse Assistant so they can assist patients in clinics, nursing homes, hospitals and rehab facilities. Instructors use classroom lectures, demonstrations and a clinical practicum in selected hospitals, nursing homes and outpatient settings to prepare students for employment in the healthcare industry. Applicants must be 17 years or older, TB-free, in good physical health, possess a high school diploma and provide proof of Influenza immunization. Students must also comply with the school's "drug free" policies and pass a criminal background check. The program comprises of three modules: Introduction to Health Care (90 hours); Home Health Aide (75 hours); and Nurse Assistant (75 hours). The Home Health Aide and Nurse Assistant modules include theory, lab and clinical hours.
Family Care Training Center
The nursing assistant training at Family Care Training Center is 165 clock hours long. Experienced Registered Nurse instructors lead out in classroom, hands-on lab and clinical sessions at an off-site facility. During 115 hours of classroom sessions, students cover topics such as basic nursing principles, infection control, communication and interpersonal relationships, vital signs, safety in health care, patient rights, law, and ethics. Students also learn charting, personal hygiene, caring for patients with special needs, death and dying. Ten hours of hands-on demonstration and practice in the lab prepare students for the 40-hour clinical experience. Applicants must possess a high school diploma or pass the training center's Basic Skills Exam with a minimum of 75 percent. Additionally, the Center requires a copy of your valid state ID and a level 2 criminal background check. The curriculum prepares graduates for the state nurse aide competency exam. Graduates can function as a home health aide or nurse assistant. Tuition is $995 plus expenses for textbooks and uniform.
Get Your Degree!
Find schools and get information on the program that's right for you.
Powered by Campus Explorer
QM Medical Career Institute
QM Medical Career Institute facilitates a CNA preparatory course to help students prepare for the state exam. The course covers all the content of the written knowledge exam. Instructors also demonstrate the 21 skills that all Florida nurse assistants should know. Students get the opportunity to repeat the skills until they're confident in their abilities to pass the exam. Students will not earn a certificate for completing the short preparatory course.
Victoria Medical College
Victoria Medical College facilitates a Patient Care Technician Program, which covers all aspects of nursing assistant training. The 6-month program includes 600 hours of classroom, lab, and clinical training. At the end of the program, graduates will have a foundational knowledge that expands beyond the role of a nursing assistant. Course content includes wound care, phlebotomy, anatomy, IV therapy, specialized patient care, bloodborne pathogens, infection control, laws governing health care and much more. Classes meet during the day and evening hours. Students who do not want to complete the Patient Care Course can take nurse assistant classes only. Tuition for the entire program is $5000 or $3,600 for CNA training only. Registration is $50. Students must budget for textbooks and uniform. Graduates are eligible to take the state's certification exam.
Nursing Assistant training is also available at the following school for high school students only.
Palm Beach Lakes Community High School
3505 Shiloh Drive, West Palm Beach, FL 33407
561-640-5000
Get Your Degree!
Find schools and get information on the program that's right for you.
Powered by Campus Explorer