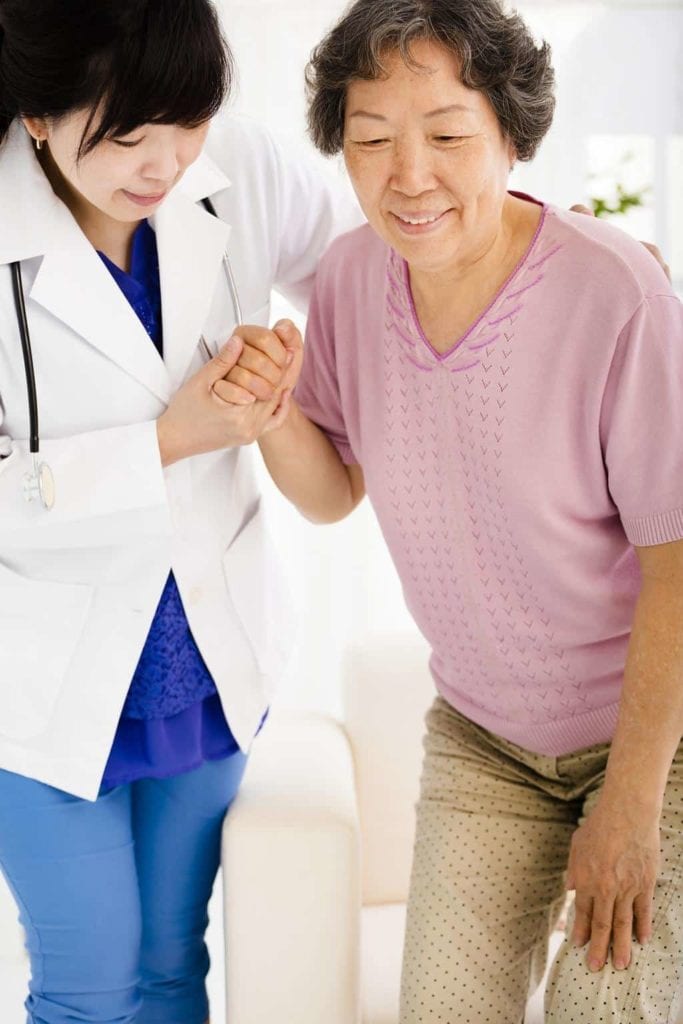 There are several eligibility routes for taking the Nursing Assistant exam in West Virginia. If you complete a state approved nursing assistant training program, comprising of at last 120 hours of classroom and clinical instruction, you must register to take the exam within two years of graduating. Nursing students (RN/LPN) are also permitted to take the exam after completing the fundamentals of nursing class comprising of at least 32 hours of clinical experience in a licensed nursing facility. If you are certified in another state or hold a lapsed certificate in West Virginia, and have no record of abuse, you should contact the registry to obtain permission to take the exam.
How to Apply for the West Virginia CNA Exam
Professional Healthcare Development, LLC administers the CNA exam in West Virginia. You must submit an application, fee, and other required documentation to be scheduled for the exam. Include documentation of your eligibility to test, printed from the OHFLAC website, with your completed application. Submit your application, required documentation, and fee to PHD at least two weeks before your desired test date.
Once your application is approved, you will receive an admission ticket from PHD sent to your address listed on the application – if you do not have a sponsor. Otherwise, the ticket will be sent directly to your sponsor via fax or encrypted email. If your address changes before you receive your ticket, you should notify PHD immediately of your change in address. The ticket will be sent out approximately one week before the scheduled test date. It will list the test site and directions, test date, your name, social security number, and ID code number. Keep the ticket as it must be presented for admission to the exam.
For your convenience, you can review your registration status on PHD's website.
If you need to reschedule your exam, contact PHD at least 5 business days before the scheduled date. Your fees will not be refunded and you will not be transferred to a new date if you do not contact PHD within the stipulated 5 business days to reschedule and do not show up for the exam.
PHD complies with the ADA. Therefore, you can request special testing by filling out the Special Testing/ADA Request if you have a qualifying disability. Clearly outline the exact help you need and provide documentation of your need from your health care provider. All ADA special testing must be submitted at least two weeks before the anticipated exam date. Once approved, a Nursing Assistant Evaluator at the test site will be prepared to meet your testing requests.
Exam Costs
The established testing fees in West Virginia are as follows:
Written and Skills exam – $125.00
Oral exam – $160.00
Written exam – $55.00
Skills Performance – $70.00
Oral exam – $90.00
CNA Test Completion Certificate – $10.00
If you're taking the test for the first time, you must pay for both the written/oral and the skills performance components. Your employer/sponsor may pay the exam under federal and state laws.
All fees are payable to Professional Healthcare Development, LLC using a money order, certified check, Discover Card, Visa, or MasterCard. If your sponsor is paying on your behalf, make sure your name is listed on the check, so the payment may be applied to your name.
CNA Exam Overview West Virginia
The CNA exam in West Virginia is a computer-based exam. If there are technical difficulties at the test site, the Written component of the exam will be administered in paper format. An evaluator will provide instructions for logging onto the exam using the computer and the information on the admission ticket.
The Written Exam
The written test comprises of 100 multiple-choice questions. You'll have 2 hours to complete the exam and review your answers before submitting for scoring. A Nurse Evaluator will sound an alert when there are 15 minutes left to complete the exam. If you receive or offer help during the exam, you will be asked to leave and will forfeit your exam fee. You will be reported to the Nurse Aide Registry.
In preparation for success, you should get a good night's rest, pay attention to the instructions, read each question several times to make sure you understand, use a process of elimination if the answer is not immediately obvious, select one answer only, and answer all questions. The content of the Written test will stem from the West Virginia Nurse Aide Curriculum. Areas for evaluation include the role and responsibility of nurse aides, personal hygiene, communication, reporting observations, nutrition and feeding, catheter care, and assisting residents with the activities of daily living.
An oral version of the exam is an option if you have trouble reading. It is only available in paper and pencil format. A reader will read each question twice. There are 100 multiple-choice questions on the exam. It will include a flow sheet, such as an Intake and Output Sheet you'll have to refer to answer some questions. If you plan to take the optional oral test, you must request it on the application for the exam.
The Skills Exam
The Skills exam may be administered before or after the Written exam depending on the test site. The exam takes place in a room set up like an actual care-giving situation. All the equipment needed to perform your assigned skills will be available in the evaluation room. You will be assigned five nursing assistant skills, initial steps, and completion steps. The skills will represent tasks you'll have to perform on the job.
You must demonstrate the competency to perform the skills within the assigned 50 minutes. You will fail the exam if you skip the critical steps or disregard patient safety. A trained RN will rate your performance of the skills. If you make a mistake, you should inform the evaluator and go back to where you believe you made the mistake. You will pass the exam if you perform the critical points in all five skills and demonstrate competency for each skill.
What To Bring To The Exam
You must bring your admission ticket, two forms of ID (one must be a photo ID and the other must be your social security card), three No. 2 pencils and eraser, and a watch with a second hand with you to the test site. Identification must be unaltered. Laminated social security cards will not be accepted. You will not be allowed to take the exam if you do not have proper identification.
You must follow the test site rules, which includes arriving on time – at least 30 minutes before the scheduled test time. Personal belongings will not be permitted at the test site. These include large bags, study materials, books, and electronic items. You cannot leave the test site after you sign the roster. If you leave, you will not be re-admitted and your test fee will be forfeited. Visitors, guests, children and pets are not permitted at the test site. Test materials may not be removed from the test site.
Receiving Your Scores
Preliminary test scores will be handed out on the day of the exam. PHD must review the comments on the skills exams to finalize the results. Final results will be posted within one business day. If you pass both the Written exam and the Skills evaluation and meet all the other requirements, you will be certified as a Long Term Care Aide in West Virginia. You may print your Evalcode from the OHFLAC website for your record as the Registry no longer issues cards with a registration number.
If you fail the exam, you must contact your instructor for guidelines on retesting. If you do not pass the exam within three attempts or two years, you must retake an approved training program before reapplying for the exam. A new fee and application are necessary for retesting.
Contact the Registry
Office of Health Facility Licensure and Certification
408 Leon Sullivan Way
Charleston, WV 25301-1713
Phone: (304) 558-0050
Fax: (304) 558-1442
West Virginia Community and Technical College System
P.O. Box 399
Ona, WV 25545
(304) 733-6145
Fax: (304) 733-6146
Email: [email protected]
Get Your Degree!
Find schools and get information on the program that's right for you.
Powered by Campus Explorer