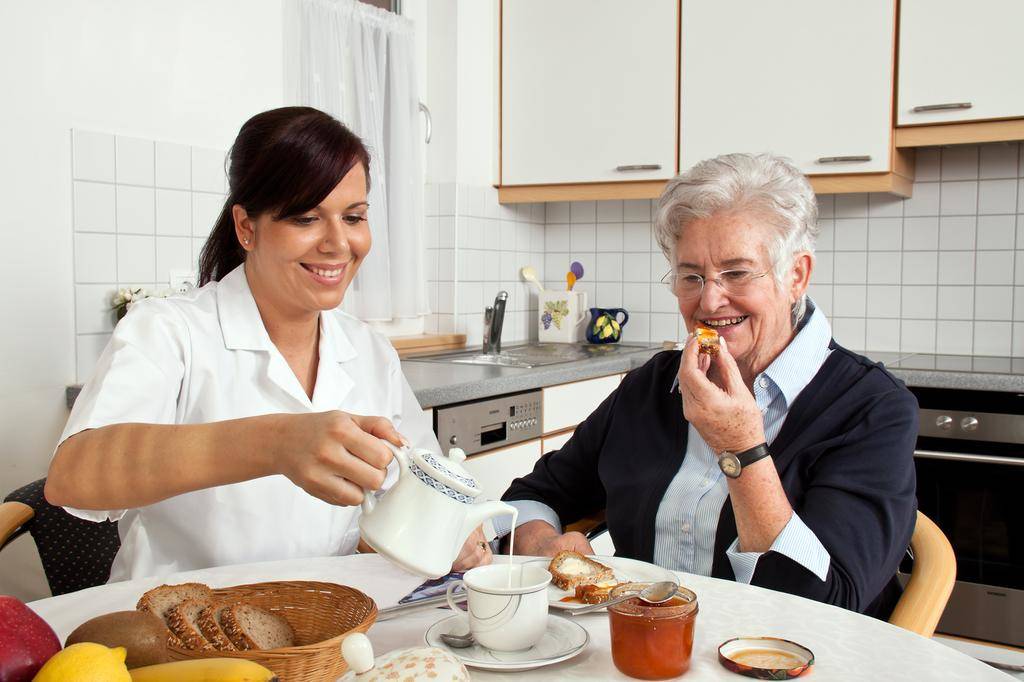 D & S Technologies (Headmaster) has been approved by North Dakota Department of Health to administer the Nurse Aide Competency Exam in North Dakota. Candidates are eligible for taking the exam after completing a state-approved program comprising of 75 hours of didactic and practical training. As of 2023, there are 57 approved and active programs throughout the state. After passing both the written and skills CNA tests, candidates will be added to the North Dakota Nurse Aide Registry. The certification will remain valid for a period of two years from the test date. Certified Nurse Assistants must renew their certification biennially to continue practicing. The license expiration date will change with each subsequent renewal – based on the last date worked. Candidates for renewal must work a total of 8 hours within a continuous 24-month period, for compensation to qualify for renewal.
CNA Classes in ND:
How to Apply for the North Dakota CNA Exam
In order to schedule an examination date, you must successfully complete nursing assistant training with a nursing assistant program that is approved by the North Dakota Department of Health or you can challenge the exam.
If you have completed a nursing assistant program, the training program coordinator will register you with D&SDT-Headmaster. Your registration information will be transmitted to the North Dakota Department of Health after you pass both portions of the CNA exam.
Nursing students, nursing graduates awaiting the NCLEX, previously certified nursing assistants, and military-trained medics and other candidates who have not completed nursing aide or other related training may be eligible to challenge the exam.
CNAs with active certification from another state should apply for endorsement.
You have up to three attempts to pass the exam within 6 months of completing the training program. If you're challenging the exam, you will have three attempts within 6 months of testing to pass both portions of the exam from completion of your first attempt. If you fail three attempts, written, skills, or both, you will need to go through an approved training program. Your name will be added to the Nurse Aide Registry after you pass the Written (or Oral) exam and the Skills Evaluation.
Exam Costs
All test fees must be paid before scheduling the exam. You can pay the test fee online using a Visa or MasterCard credit or debit card.
Knowledge test or retake – $30.00
Oral knowledge test or retake – $40.00
Skills test or retake – $65.00
All fees are non-refundable.
If you are employed or receive an offer of employment from a facility by the time you begin nurse aide training and competency evaluation program, you should not pay for any portion of the program – including course materials, tuition, textbooks, and state testing. If you're not employed while enrolled in the training program/testing, you will be eligible for testing if you receive an offer of employment within 12 months of completing the nurse aide training and competency program.
CNA Exam Overview North Dakota
The CNA examination is designed to determine your readiness to administer safe and competent patient care. The exam comprises of a Written exam or Oral option and a Skills Evaluation. Success on both parts of the exam will qualify you for a listing on the State Nurse Aide Registry.
The Written Exam
D&S Written Test contains 72 multiple-choice questions. The questions cover 12 subject areas based on the state's test plan. Areas covered include safety of residents, verbal and nonverbal communication, correct methods and procedures for dealing with infections, collecting date, residents' rights, stages of disease, basic nursing skills, the basic role and responsibility of a CNA, personal care activities performed by a CNA, mental processes of residents, care impaired, and growth and development across the ages.
Before the test begins, the proctor will hand out materials and give instructions for taking the test. You'll have 90 minutes to complete the 72 questions, and the proctor will announce when there are fifteen minutes left to complete the exam. Markings in the test booklet do not count – all answers must be recorded on the answer sheet. You must score at least 75 percent to pass the Written Test.
Electronic testing called WebEtest© using Internet connected computers is available at several sites in North Dakota. For electronic tests, the knowledge test portion of your exam will be displayed on a computer screen for you to read and key in your answers. Testing online with WebEtest© allow next-business-day scoring of tests and eliminates examination material shipping time so test results are available days sooner than with traditional paper and pencil testing.
There's an audio (oral) alternative to the Written test that you can take if you have difficulty reading English. There may be an additional cost for the Oral exam, and you must request it in advance when you submit your application to take the exam.
The skills test will rate your clinical skills. You must obtain 80 percent overall and perform all the key steps to pass the exam. A complete list of tasks, including the key steps is available in the Candidate Handbook. Five tasks will be selected at random for you to perform. The evaluating nurse will read five scenarios related to the tasks assigned. You must listen carefully to the evaluator and ask questions before the exam begins. The scenario may be repeated as many times as you need. If you make a mistake while performing a task, you should notify the evaluator and repeat only those steps that you performed incorrectly. There will be a maximum time of 30 minutes for the skills exam.
What To Bring To The Exam
You must present your ID to take the exam. Photocopies of your ID or expired IDs will not be accepted. One ID must be photo identification, and both should have your signature. Some test sites require that you provide your social security number. To check in and verify your ID, you must arrive 20 to 30 minutes before the scheduled exam time. A late arrival will be counted as a no-show, and you'll have to reapply and pay another fee to take the exam.
Examples of proper identification include a driver's license, photo credit card, alien registration card, passport, and signature-bearing social security card. Your name on the ID must be the same as the name you used to apply for the exam.
Study aids, papers, extra books, electronic devices, large handbags, and briefcases are not allowed in the testing area. Cell phones, beepers, and other communication devices are not permitted in the exam room.
Receiving Your Scores
After you have completed both the Knowledge Test and Skill Test components of the competency exam, your test results will be officially scored and double-checked. Official test results are available to you after 6:00pm Mountain Standard time the day tests are scored. You will be able to access your test results online.
You will be emailed your test results to the email in your record and/or a copy of your test results can be printed from D&SDT-Headmaster's website any time after your test has been officially scored.
Your test results are submitted electronically to the North Dakota Department of Health the day your test is scored. Your results are not official until they are received and processed by the ND Department of Health.
If you fail the knowledge and/or skill portion of the examination you may apply for a retest and repay for the portion that you failed to schedule an exam date.
To schedule a test or retest, contact your training facility where you previously tested or contact a regional testing facility.
Contact the Registry
North Dakota Department of Health
North Dakota Department of Health (NDDOH)
Division of Health Facilities
600 East Blvd Ave Dept. 301
Bismarck, ND 58505
Phone: 701-328-2353
Fax: 701-328-1890
Headmaster
PO Box 6609
Helena, MT 59604
Phone: (800) 393-8664
Fax: (406) 442-3357