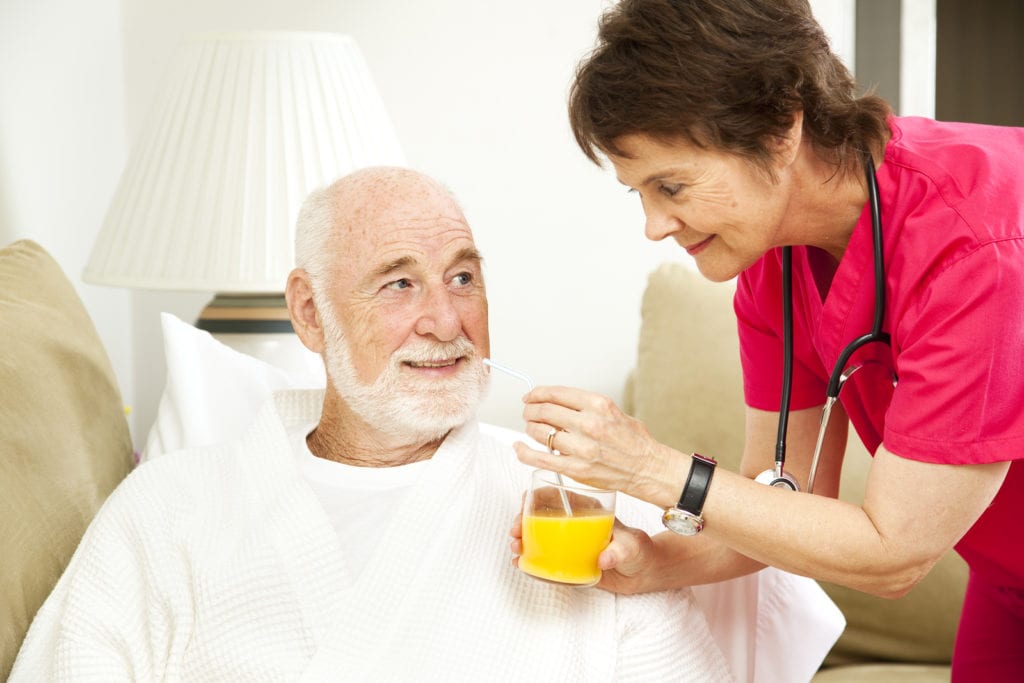 As competent members of the health care team, certified nursing assistants (CNAs) assist residents of long-term care facilities with daily care. They meet the physical, social, and emotional needs of those who are injured, chronically ill, or elderly. The profession attracts a lot of interest due to the abundance of opportunities and ease of entry. Nursing assistant training can be completed in just 5 weeks for some programs. Many training providers in Massachusetts combine nursing assistant training with home health care to equip students with the skills to care for patients in the comfort of their homes. The increase in employment opportunities in long-term care can be attributed to the growing elderly population suffering from multiple chronic illnesses.
A nursing assistant's responsibilities include assisting residents with grooming, bathing, toileting, and dressing, serving meals and feeding patients, turning and positioning patients, transferring patients from the bed to the wheelchair, take and record vital signs, measure fluid intake and output, and answer call lights. Other responsibilities include assisting nurses with rehabilitative treatments, sterilizing and setting up medical equipment, collecting samples for lab tests, and monitoring patients for adverse reactions to medications.
There's a high demand for nursing assistants in long-term care facilities, hospitals, assisted living facilities, hospice care, and home care.
International Health Care Training and Services LLC
International Health Care Training and Services facilitates a blended Nurse Aide/Home Health program to prepare students for the delivery of long-term care. The program covers 116 hours of classroom, lab skills, and clinical rotations. The nurse aide component comprises of 101 hours of instruction, and the home health aide training covers an additional 15 hours. The instruction centers around the delivery of basic care to patients in hospitals, clinics, nursing homes, and home health. Instructors also emphasize organization and management of time to produce competent health care providers. Core topics include infection control and common diseases, medical knowledge, long-term care, assisting with the activities of daily living, observation and reporting, clinical skills for assisting residents with personal hygiene and mobility, positioning and transfers, nutrition and feeding, and psychosocial issues. Day and evening schedules are available. The daytime classes meet Monday through Friday from 8:00 am to 2:30 pm for 18 days. The evening classes meet Monday through Thursday from 5:30 pm to 10:00 pm for 6 weeks. The clinical sessions run from 4:00 pm to 9:00 pm. The home health care aide component will require an additional two days.
Admission criteria:
Be 16 years or older
Be able to read and write English and perform basic math
Pass a pre-admission evaluation
Provide documentation of negative TB test or chest x-ray
Provide the report of a physical exam
Tuition for the program is $1,200. There is a $10 fee for the entry test.
LifeStream Employment & Training Office
The Nursing Assistant / Home Health Aide training program at Lifestream enables a fast-track to a career in health. The curriculum will cover 120 hours of theory and practical instruction in approximately 5 weeks. Students will have an active role in patient care as they participate in the clinical rotation that will be supervised by a licensed nurse. Graduates will be eligible to apply for the state Nurse Aide Certification Exam to be included on the Nurse Aide Registry. The program will be conveniently delivered at Lifestream. Students will also test for the CPR Certification through the American Heart Association. New classes begin monthly.
Address: 174 Union St, New Bedford, MA 02740
Phone: (508) 991-4503