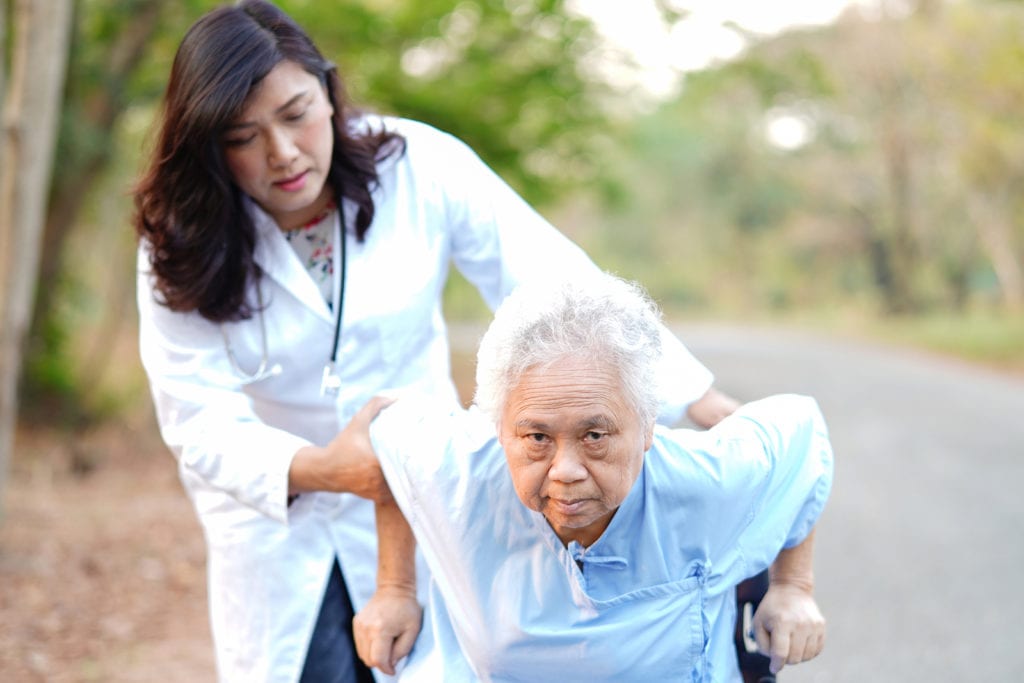 Getting started as a Certified Nursing Assistant is a fast and simple way to enter the health care field. Certified Nursing Assistants have an important role as part of the patient care team. They attend to the physical and emotional needs of patients and residents in hospitals and long-term care facilities, assisting with the activities of daily living, recording and reporting changes in patients' health, and ensuring patients' overall comfort and safety.
CNAs work in various healthcare facilities such a nursing homes, assisted living centers, patients' homes, rehabilitation centers, and adult day care facilities. Their general responsibilities depend on the place of work. No matter where they work, all CNAs ensure the wellbeing of the patients and are strong advocates. They must work under the supervision of a licensed nurse. The duties are physically demanding and include lots of lifting, movements, and sometimes standing for an entire shift. This profession may be the right fit if you're physically capable of meeting the demands of the job, dependable, compassionate, flexible, and unfazed by bodily functions that are commonplace in the delivery of patient care.
Bitterroot College
The Certified Nurse Aide program at Bitterroot College provides knowledge and practical learning that equips students with skills and abilities to qualify for entry-level employment in acute and long-term care facilities. The Montana Department of Public Health and Human Services approved curriculum covers 102 contact hours of instruction in the classroom (54 hours) and supervised clinical experiences at an off-site location (48 hours). Students must attend all classroom and clinical hours to graduate from the program. Graduates will be prepared to take the Montana Certified Nurse Aide licensing exam to become a Certified Nurse Aide. Convenient day and evening schedules are available. Since the program is part of the Workforce Training program, admission to the college is not required.
Admission criteria:
High school or home school students between the ages of 16 to 18 must submit a recommendation letter from a high school counselor and attend an interview with the CNA Program Coordinator
Applicants 18 years or older must present a high school diploma or equivalency or submit qualifying TABE scores
A photo ID and original social security card is required as proof of identity
Must have a valid email account
Demonstrate satisfactory emotional and mental maturity/health for patient care
Must be able to lift 40 to 60 lbs
Complete a cleared background check according to the school's instructions
Submit vaccination records with the program application including a record of negative TB test
The full program fee must be submitted with the application
The cost of the program is $1,450. It includes tuition, textbook, CPR & First Aid certification, and state exam fee. Additional costs for materials, uniforms, and watch with a second hand must be covered by the student. Assistance is available through Pathways Programs Funding, Rural Employment Opportunities, Workforce Innovation & Opportunity Act Funding, Vocational Rehabilitation Services Training Funds, and other sources.
Website: https://www.umt.edu/bitterroot-college/offer/health/pg-cna.php
Address: 103 South 9th Street, Hamilton, MT 59840
Phone: (406) 375-0100
Fax: (406) 375-0200
Email: bc@umontana.edu