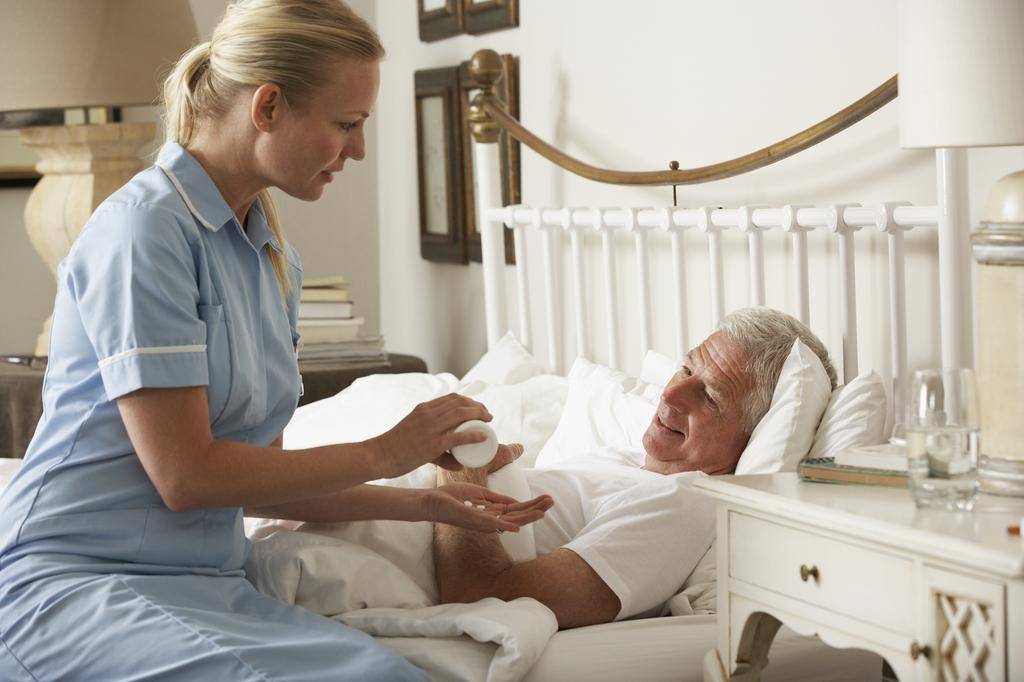 CNAs work in various healthcare settings such as nursing homes, assisted living facilities, hospitals, and long-term care facilities. The duties they perform depend on the facility where they work. However, the main responsibilities remain the same, one of them being the daily management of patients. CNAs manage the daily needs of patients, monitor their progress, and report concerns to their supervising registered nurse or doctor. Since CNAs are responsible for taking care of patients' personal needs, such as bathing, dressing, toileting, grooming, and feeding, they have more direct contact with them than doctors and nurses. In extended care facilities, they are the ones most likely to keep patients' living space as comfortable as possible by making beds, adjusting the lighting and temperatures, and removing obstacles and potential hazards. An individual who plans to provide care as a CNA in New York State must complete an accredited program (a minimum 125 hours) and obtain a passing grade on the knowledge and skill components of the state certification exam.
Access Careers Institute
The credible nursing assistant program at Access Careers Institute is licensed by the New York Department of Education. The approved program facilitates 125 hours of instruction: 95 hours in the classroom and 30 hours clinical externship at a skilled nursing facility. The school offers four different schedules to accommodate working adults. The CNA morning program is 6 weeks with meeting times of Monday through Thursday from 10:00 am to 2:00 pm. The 6-week afternoon program runs from 2:00 pm to 6:00 pm Monday through Thursday. A late evening program begins at 6:00 pm and ends at 9:00 pm daily for eight weeks. A weekend option requires students to attend classes Saturday and Sunday from 10:00am to 4:30pm for eight weeks. The course content includes instruction in personal care, communication, patient safety, law and ethics, feeding and nutrition, death and dying, and rehabilitation and restorative techniques. An essential component of the program is the preparatory classes for the state certification exam. Students have the option to take the state test at ACI's approved test site. Applicants must have a high school diploma and valid picture ID. Students must complete medical and criminal background checks as a condition of the externship.
Long Island Educational Opportunity Center
The Long Island Educational Opportunity Center prepares students for a career as a Certified Nurse Assistant. Through a combination of classroom studies, hands-on lab, and supervised clinical experiences in a skilled nursing facility, students will acquire the skills and knowledge to pass the state certification exam and provide direct care as a CNA. The program is approximately 10 to 11 weeks (one semester) based on the schedule. Day and evening schedules are available to accommodate working adults. Applicants must apply online or visit the school's location, make an appointment to meet with a counselor, take and pass the TABE, complete an admission interview, and complete the program eligibility requirements. Tuition for the program is free for persons who meet the financial eligibility requirements. Students must pay the state testing fee for the certification exam.
ValuCare Inc.
The Nursing Assistant program prepares students for an entry-level position in a hospital, nursing home, long-term care facility, or other health care setting. The state-approved curriculum includes classroom theory and practical learning experiences. Areas of study include anatomy and physiology, medical terminology, personal hygiene, infection control, vital signs, rehabilitation and restoration, safety and emergency procedures, and hospice care. The program comprises of a total of 125 contact hours that students complete in 5 weeks. Classes meet Monday through Friday from 9:00 am to 3:00 pm for the day schedule. The class time for the evening schedule is 4:00 pm to 10:00 pm. The total cost of attendance is $1,875 including tuition, books, and the registration fee.
Cambridge Business Institute
The CNA training program at Cambridge Business Institute equips students with the basic skills to function as health care assistants. At the conclusion of the program, students will have the skills and knowledge to pass the written and oral components of the State Nurse Aide Certification exam. In accordance with state requirements, the curriculum will cover the nursing theory, hands-on lab and clinical experience. Instruction will emphasize safe and quality care, attention to patient rights, the role and responsibility of nurse aides, infection control, hospice care, and emergency procedures. A background check, TB clearance, immunization, and a physical exam report may be required for the clinical practicum. Tuition for the program is $1,490.