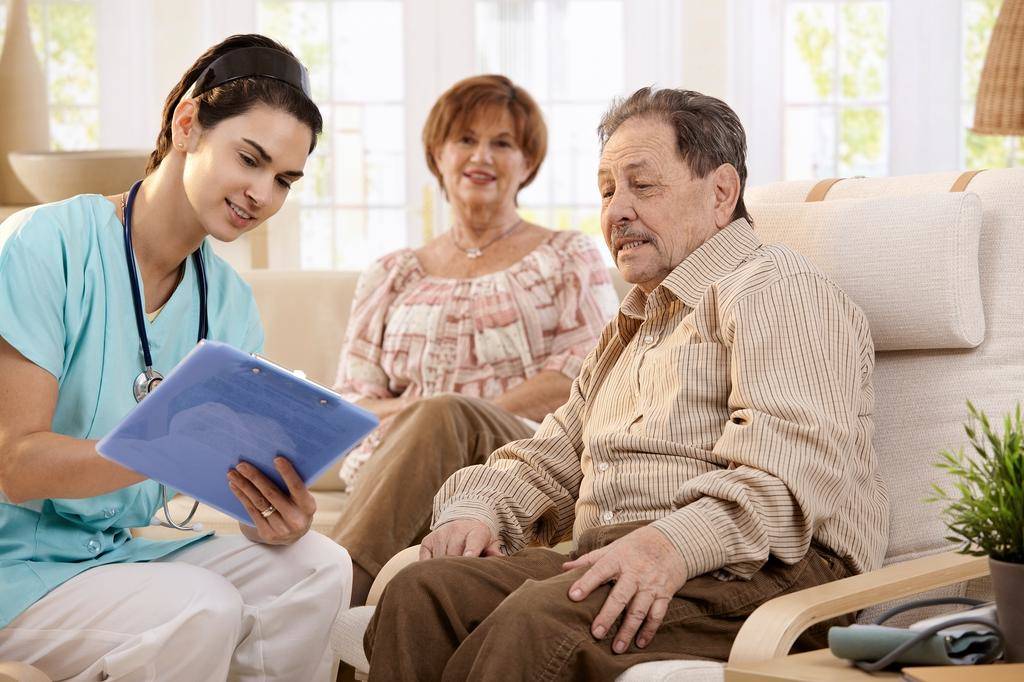 Certified Nursing Assistants (CNAs) play a critical role as a part of the healthcare team. They provide basic care under the supervision of RNs or LPNs. Since they spend a great deal of time with patients, compared to other medical professionals, they can pass on critical information that can impact patients' lives and progress. In accordance with the Department of Aging and Disability Services (DADS) policies, CNAs must fulfill the education requirements, which includes 75 hours of blended classroom and clinical instruction at a licensed nursing facility. Program graduates are eligible to take the nurse aide competency evaluation for placement on the Texas Nurse Aide Registry. Certified nursing assistants work primarily in long-term care facilities, nursing homes, adult day care centers, and hospitals.
Elevation Career Institute
Elevation Career Institute trains adults to provide essential care to patients in acute and long-term settings. The state-approved nurse aide program covers theory and practical activities in personal care and grooming, measuring vital signs, observation and reporting, turning and positioning, wellness and nutrition, and infection control. Experienced instructors will also cover ethics and responsibility, introduction to psychology, communication, documentation, and medications. Graduates will be prepared for entry-level employment as a Certified Nursing Assistant. Traditional and accelerated program options are available.
Admission criteria:
Be at least 18 years old
Submit proof of education
Complete a satisfactory drug screen
Take and pass the comprehension test with a score of 78
Pass a DPS background check, employability status check, and EMR, NAR, OIG Exclusion
Complete all the required immunizations according to TDHS guidelines
Provide a valid state-issued ID, driver's license, passport, or green card and social security card
Deposit $400 to start the program
The tuition is all-inclusive. The three-week traditional program costs $700 and includes registration, tuition, lab kit, and scrubs. The accelerated program costs $1000. A payment plan is available for all students.
Address: 2301 Ohio Dr #285A, Plano, TX 75093, USA
Phone: (972) 499-0274
Email: Contact@elevationci.com
Brightside Institute
Brightside Institute prepares students for employment in care facilities through their professional nurse assistant training program. Students learn the principles, skills, and concepts needed to function as entry-level healthcare providers. In addition to classroom instruction, students learn through a series of instructor-guided practice in a simulated lab setting. They also develop their learned skills off-campus through a clinical rotation at a long-term adult care facility. BSI offers accelerated weekday classes that meet Monday through Friday from 8:30 to 3:30 pm for three weeks. New classes begin every month. The weekend classes meet Saturday and Sunday for 8 weekends.
Admission criteria:
Must be 18 years or older
Have a high school diploma or GED
Complete a satisfactory background check
Provide a valid photo ID and social security card
Purchase scrubs for the program
Pay the program deposit of $100- will be applied to the tuition
Tuition for the training is $800 for the weekday course and $900 for weekend training. An interest-free payment plan is available for all students. The tuition includes reading materials, gait belt, and a stethoscope. Students are responsible for textbooks, uniform, and the state exam fee.
Website: http://bsinursing.com/
Address: 1301 West Parker Rd, Ste 104, Plano, Texas 75023
Phone: (972) 302-3639
Toll-Free: (888) 843-3599
Email: info@bsinursing.com
CE Global Health Education Network
Students complete the CNA course at CE Global Health in 4 to 5 weeks, depending on the class schedule. Course instructors emphasize safe and effective care and respect for patients' dignity.  In the classroom, students learn basic nursing principles, vital signs, infection control, safety and emergency procedures, restorative and rehabilitation techniques, patient rights, personal hygiene, and communication and interpersonal relationships. Students develop essential skills in a simulated lab setting before transferring to a local nursing facility to provide direct care services under the supervision of a licensed nurse instructor. CE Global offers day classes (5 weeks) and weekend classes (6 weeks). Graduates are eligible to take the nurse aide competency exam at GE Global's facility.
Admission criteria:
Must be at least 18 years old
Have a high school diploma or equivalent
Complete a TB test or chest x-ray
Pass a criminal background check
Present a valid photo ID and social security card
Pay the deposit of $100 to reserve a seat
A flexible payment plan and loaner textbook are available to all students.
Website: https://www.ceglobalhealth.com
Address: 2121 Northwest Hwy., #106, Garland, TX 75041
Phone: 972-698-7792
Fax: 972-698-7794
Email: admin@ceglobalhealth.com
The following schools are also authorized to offer nursing assistant training for adults and high school students in Plano, TX. Contact the provider to request details on each specific program.
Superior Medical Training, Inc
4800 Preston Park Blvd (C/O Kimberly Head)
Plano, Texas 75093
(214) 636-9336
Plano West Senior High School #1
5601 W Parker Rd
Plano, Texas 75093
(469) 752-9688
PSHS – Plano Senior High School
2200 Independence Pkwy
Plano, Texas 75075
(469) 752-9300