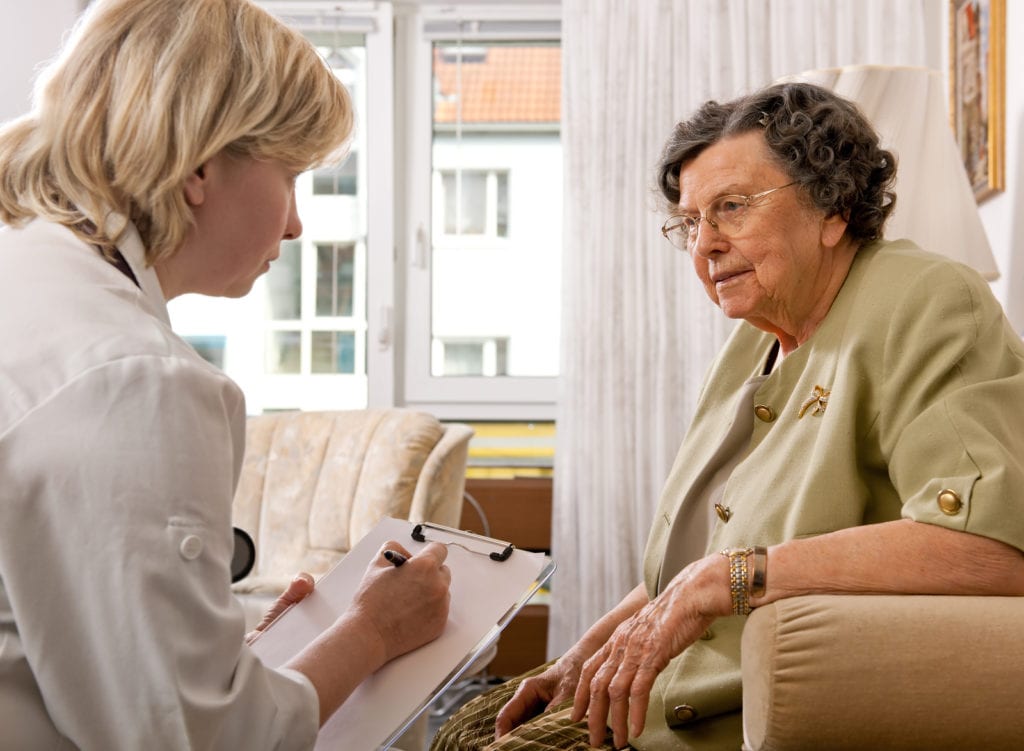 Certified Nursing Assistants work with a team of health care providers and under the direct supervision of a registered nurse to prioritize patient care. As integral members of the patient care team, they provide invaluable support to nurses and physicians and make a difference in the lives of patients and their families. CNA classes in Arkansas deliver at least 90 hours of theory and practical instruction to prepare students for success on the written and skills components of the Nurse Aide Competency exam. Students will acquire the values, competencies, knowledge, and technical skills to deliver quality, safe, and competent care in long-term health facilities.
If you're considering a career in health, training to become a nursing assistant might be a great first step. Practice requires empathy, versatility, and a genuine commitment to patient care. Your role will require the performance of less than desirable tasks, such as cleaning patients' rooms, personal care, changing bed linens, and emptying bedpans, so commitment and foreknowledge is essential. The role will help you prepare for a career in nursing if that is your ultimate goal. It will provide insight into the inner workings of the multidisciplinary team, collaboration, patient behaviors, and the efforts expended to restore health. CNA training and experience may be a requirement for enrolling in a licensed practical nursing or registered nursing program. At best, it will give you an advantage when seeking enrollment in these selective admission programs.
PAL CNA Training Academy
PAL CNA Training Academy offers quality nursing assistant training to prepare students for entry-level employment in an acute or long-term care facility. Experienced and quality instructors help students plan and achieve their goals of working in health care. Classroom theory in medical terminology, nutrition, collaboration, infection control measures, the role and responsibility of the nurse aide, cultural diversity, nutrition, common diseases, and anatomy and physiology will set the foundation for practical work. Hands-on practice in the school's simulated lab and direct patient care experiences in a skilled nursing facility will encourage teamwork, professionalism and ethics in practice, effective communication, patient-centered care, and professional development through continued learning. The curriculum comprises of 90 hours of classroom and clinical instruction – 74 hours in the classroom and 16 hours of clinical instruction in a long-term care facility. Program graduates will receive a Nursing Assistant Certification and will be eligible to apply to sit for the Nurse Aide evaluation for state certification. The duration of the program is three weeks.
Admission criteria:
Be 16 years or older
Applicants between the ages of 16 to 18 years must have a parent or guardian sign the enrollment agreement
Provide proof of a high school diploma or GED at the time of registration
High school applicants must provide proof of current enrollment
Submit a completed application via fax or email
Provide a copy of social security card and driver's license
Pay the non-refundable registration fee of $100
Tuition and registration cost $650. A flexible payment plan is available.
Donald W. Reynolds Institute on Aging
Donald W Reynolds Institute on Aging's Certified Nursing Assistant program includes Home Caregiver training that prepares adults for a rewarding career in healthcare. Graduates will be eligible to take the Arkansas Certified Nurse Aide Exam. The curriculum is divided into three courses, which emphasize caregiving skills and competencies. The program is taught by licensed nurses and experienced healthcare professionals. It includes 91 hours of instruction in a single course that combines three areas of training. The first area is In-Home Assistant (IHA) that provides 40 hours of basic knowledge of in-home care. Students will learn how to care and support seniors in need of minimal to moderate assistance with an emphasis on hands-on, personal care. Instruction includes companionship, conversing with seniors, maintaining a clean and safe environment, and assisting with the activities of daily living. Home Care Assistant (HCA) covers 60 hours of instruction in caring for patients in need of moderate or maximum assistance. It builds on the IHA content and includes advanced caregiving topics include measuring vital signs and using a mechanical lift. The final course covers 16 hours of Alzheimer's and Dementia training for students to support patients with dementia. Instruction will include the types and causes of dementia, environmental modifications, activities, communication techniques, disease and conditions associated with dementia, and managing challenging behaviors. Students who successfully complete all three sections will carry the title of Geriatric Home Caregiver and will be eligible to take the state certification examination to become a Certified Nursing Assistant (CNA).
Address: 4301 W. Markham Street #748, Little Rock, AR 72205
Phone: 501-526-6500
Little Rock Job Corps Center
Students enrolled in the Certified Nurse Assistant program at Job Corps have up to 18 months to complete the training. They will learn how to assist patients with daily living activities like bathing and dressing, measuring and recording vital signs, turning and positioning patients, using safety and emergency procedures, controlling infections, and caring for patients with Alzheimer's disease and dementia.
Admission criteria:
Complete a criminal background check
Demonstrate math and reading proficiency
Have a high school diploma or GED equivalency
Register with the state regulatory authority
Pass all the written and performance test on the core curriculum
Training is free for accepted students.
Address: 6900 Scott Hamilton Dr. Little Rock, AR 72209-3144
Phone: 800 733-JOBS (800 733-5627)
Southeast Arkansas College
The Nursing Assistant/Home Care Aide at Southeast Arkansas College teaches students how to provide safe and effective care in a healthcare or home environment where they will assist patients with daily living activities. They will learn how to check and record vital signs, use proper body mechanics, serve meals, and use assistive devices. Lectures will cover basic anatomy and physiology, infection control, medical terminology, and collaboration. Hands-on experiences in a mock hospital and home type laboratory will help students develop skills that are critical in a real-world setting. Instructors will supervise students as they care for residents in a long-term care facility. After the first 48 hours of the program, students will receive a Home Care Aide Certificate. The Nursing Assistant Certificate of Proficiency will be awarded upon completion of the program and will confirm students' eligibility to take the Nurse Aide Competency exams for Certification as a Nurse Aide in Arkansas. The program is offered in the Spring, Fall, and Summer semesters and requires 8 weeks of instruction. The Saturday class meets for 10 weeks.
Admission criteria:
Complete the requirements for general admission to the college
Submit acceptable ACT scores – a reading score of 19. A Compass score of 83 or Accuplacer score of 78 are also accepted
Secure approval from the Nursing and Allied Health faculty advisor
Submit to random drug screening
Submit to a Long-Term Care Criminal Record Check
In-state tuition and fees cost $901. Books and supplies will cost approximately $308.
Address: 1900 Hazel Street, Pine Bluff, AR 71603
Phone: (870) 543-5900