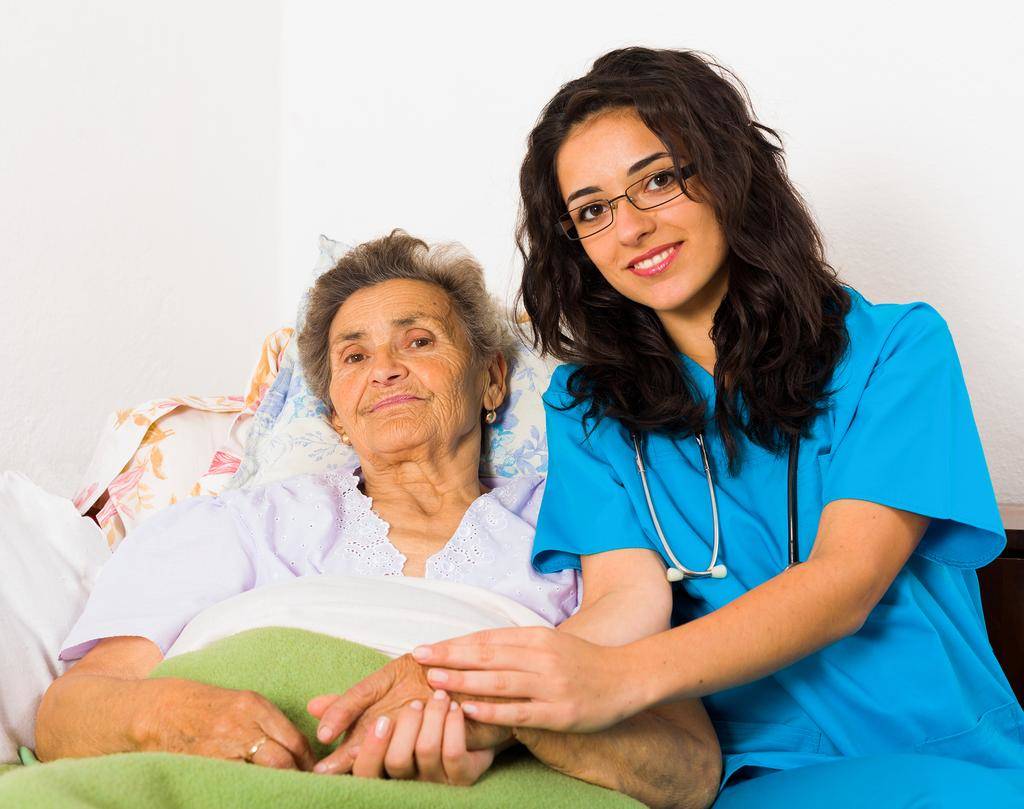 Certified Nurse Aides provide hands-on care under the direction of the nursing staff. The Arkansas' Department of Health and Human Services requires prospective nurse aides to complete a minimum 90 hours of classroom instruction and clinical experiences as a prerequisite to taking the Prometric-administered certification exam and placement on the Arkansas Nurse Aide Registry. Nursing assistant programs prepare students for their role as an integral member of the patient care team. CNAs coordinate patient care within the department, report pertinent information to their registered nurse supervisors, respond to inquiries and assist the immediate supervisor in maintaining the flow of departmental operations. Daily patient care tasks include assisting patients with eating, dressing, and bathing, answering calls for help, making beds and tidying rooms, serving meals, measuring vital signs, and delivering messages.
PRN Medical Services
The Certified Nursing Assistant Certificate program at PRN Medical Services is approved by the Arkansas State Board of Private Career Education and the Office of Long Term Care. The curriculum comprises of 90 hours of classroom and clinical instruction to prepare students for work in long-term care and acute care facilities. Classes meet Monday, Wednesday, and Friday from 8:00 am to 4:00 pm for 4 weeks. Additional schedules may be available. Applicants must be 18 years or older and be able to read and comprehend English. Before commencing the clinical rotation, students must pass a criminal background check, obtain TB clearance, provide evidence of immunization, and submit to a drug screen. All students must have a CPR card, navy scrubs, and liability insurance. To graduate from the program, students have a 70% grade average and demonstrate their ability to perform the skills required by the Office of Long Term Care Performance Record. Tuition for the program is $480. It does not include the cost of the textbook ($35), uniform, and clinical supplies. A flexible payment plan and assistance with facility scholarships are available for all students.
Petra Allied Health
This 90-hour Nursing Assistant Certificate program at Petra Allied Health meets the State of Arkansas training requirements for nursing assistants. Students develop the skills and acquire the knowledge needed to care for patients in long-term and acute care facilities. The curriculum includes classroom lectures, practical lab experiences, and clinical opportunities in the areas of infection control, residents' independence and rights, basic nursing procedures, measuring and recording vital signs, observation and reporting, and positioning techniques. Students can begin working a few days after they begin classes and can perform only those skills they learned in the classroom – after the instructor checks them off. Applicants must complete a criminal background check with no disqualifying offenses, pass a drug screen, take a TB test, and obtain liability insurance. Students must attend a minimum of 85% of the class time and 100% of the clinical to qualify for graduation. The course fee of $480 includes the TB test and student insurance. Fees are due in full by the second day of classes. Additional fees for the textbook and workbook ($40), uniform ($30), and state certification ($85) are the student's responsibility.
Northwest Arkansas Community College
The Certified Nursing Assistant program at Northwest Arkansas Community College is available to high school students and made possible through a partnership with the Northwest Technical Institute. Students earn high school and college credit at the conclusion of the program. Tuition is free as the program is funded by the high school district and the State of Arkansas. The curriculum covers one semester of classroom lectures and clinical experiences in a medical setting. It is recommended that students complete medical terminology, human anatomy, and introduction to medical professions before enrolling in the program. Course topics include, but are not limited to, nursing assistant skills, advanced medical procedures, direct patient care, and communication skills. Successful graduates earn three hours of college credit and are eligible to take the state certification exam. To qualify for enrollment, students must have a minimum 2.0 high school GPA and earn a defined minimum reading score on the ACT, COMPASS, SAT, PSAT, EXPLORE, or PLAN. Students will have to pay $25 for a background check and $8- for a drug test.
Northwest Technical Institute
Northwest Technical Institute facilitates a 90-hour nursing assistant course that includes an additional 46 hours of training to prepare students to meet the needs of the community. The program runs from 4 to 6 weeks (based on schedule). Classes meet Monday through Thursday and on Friday when needed. Applicants must be 17 years or older with an official high school transcript or equivalent. ACT or COMPASS scores, a CPR card, and TB skin test are some other enrollment requirements. Students learn in the classroom, clinical lab, and at a skilled nursing facility where they have the opportunity to provide direct patient care under the watchful eyes of the course instructor. Tuition is $480 and does not include the cost of the textbook ($80), uniform, watch with a second hand, and state certification test ($90).