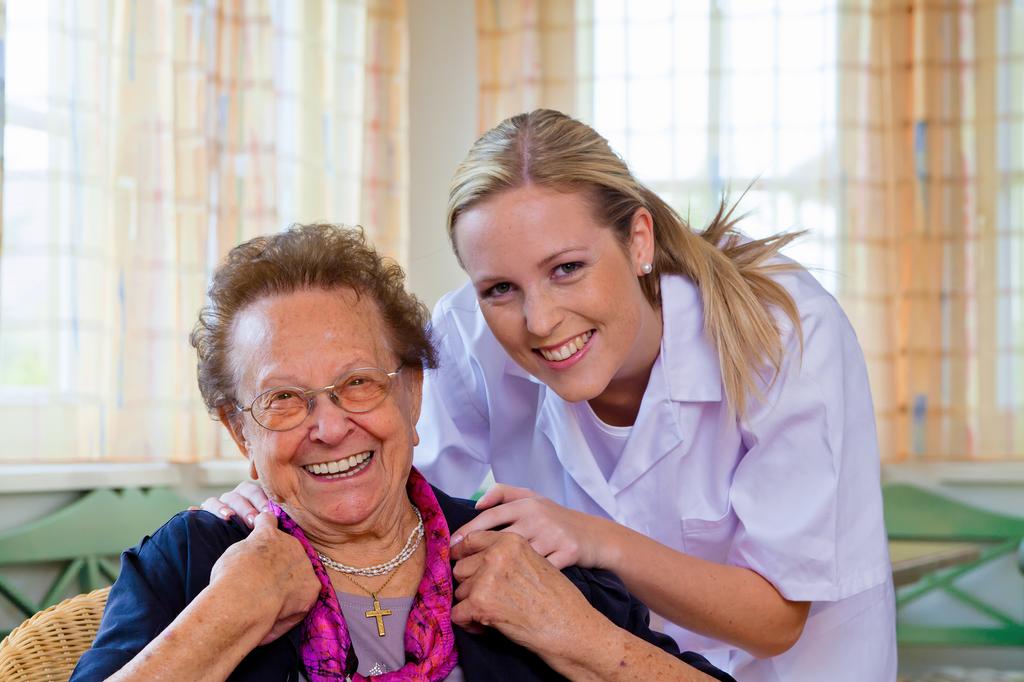 Under direct supervision, the Certified Nurse Assistant is responsible for assisting with direct patient care as well as other duties as needed to support the patient environment. A CNA works in clinics, hospitals, nursing homes, and patients' homes, meeting the components of patient care, observation, nutrition, transportation, documentation, and general maintenance of the patients' environment. Specific duties include setting up equipment and prepping patients for medical procedures, measuring and recording vital signs, assisting patients with bathing, grooming, dressing, mobility, and eating, and reporting concerns to supervisors. A CNA's role is limited to the state's defined scope of practice and the facility's policies. However, the experience gained can be used to start a rewarding career as a licensed practical nurse or registered nurse.
Western Iowa Tech Community College
The Nurse Assistant Certificate course at WITCC prepares students for practice as a CNA through instruction in the fundamentals of patient care in various medical settings. Students learn foundational theory, such as the nursing concepts, infection control, communication, patient safety, rights, and independence, range of motion, and the role of the nursing assistant, in the classroom. In the school's simulated lab, instructors demonstrate the steps and techniques for specific skills and give students opportunities to master each skill before providing direct patient care in a skilled nursing facility. The four-credit course is divided into Nurse Aide Theory (3 credits) and Nurse Aide Clinical (1 credit). Graduates are eligible to take the nurse aide competency evaluation for inclusion in the Nurse Aide Registry. To participate in the clinical component of the program, students must submit to a criminal and abuse background check, submit health screening paperwork, sign a confidentiality agreement, and purchase approved uniform. A CPR card and required immunization are necessary for participation. Students must attend at least 90% of the training hours to qualify for graduation. Tuition for the program is $871.50 plus expenses for the course textbook ($236.50) and administration fee ($250).
Tristate Nursing
The Certified Nursing Assistant program at the Tri-State Nursing Learning Center prepares graduates for employment in acute care and long-term care settings. The program is 125 hours that students will complete in 3 weeks. Class times are from 8:30 am to 2:30 pm and 2:30 pm to 8:30 pm from Monday through Friday. Clinical times are 7:00 am to 1:30 – afternoon students attend clinical sessions from 2:00 pm to 8:30 pm. Students must complete the class time and lab instruction before commencing the clinical training, which takes place in an approved nursing facility. Applicants must submit proof of identification with the completed application and sign the enrollment agreement. Parental consent is required for persons under 18 years of age. Once accepted, students must complete a criminal background check, physical health certificate, and documentation of a negative TB test. Successful graduates will receive a certificate of achievement which will make them eligible to sit for the Iowa Nursing Assistant Certification Exam. The program cost of $650 includes tuition, books, TB and physical, background check, lab fees, and the state certification exam.
Mercy Medical Center
Mercy Medical Center in Sioux City sponsors nurse aide training for prospective employees. The training is offered in partnership with the Western Iowa Tech Community College (WITCC) and is sponsored in full by Mercy. The 75-hour class meets state and federal requirements for nursing assistants and includes classroom sessions followed by at least 16 hours at a clinical site. In return for the sponsorship, graduates are required to provide one year of full-time employment or two years part-time. Course topics, such as medical terminology, anatomy and physiology, infection control, range of motion, vital signs, safety procedures, the role of the nursing assistant, basic nursing principles, and communication prepare students to become an efficient and vital member of Mercy's medical team. The Center will cover the cost of tuition, books, and other miscellaneous fees. They will also provide students with a pair of shoes and two sets of scrubs. Graduates will also qualify for a retention bonus.
Address: 801 5th St., Sioux City, IA 51102
Phone: 712-279-2010