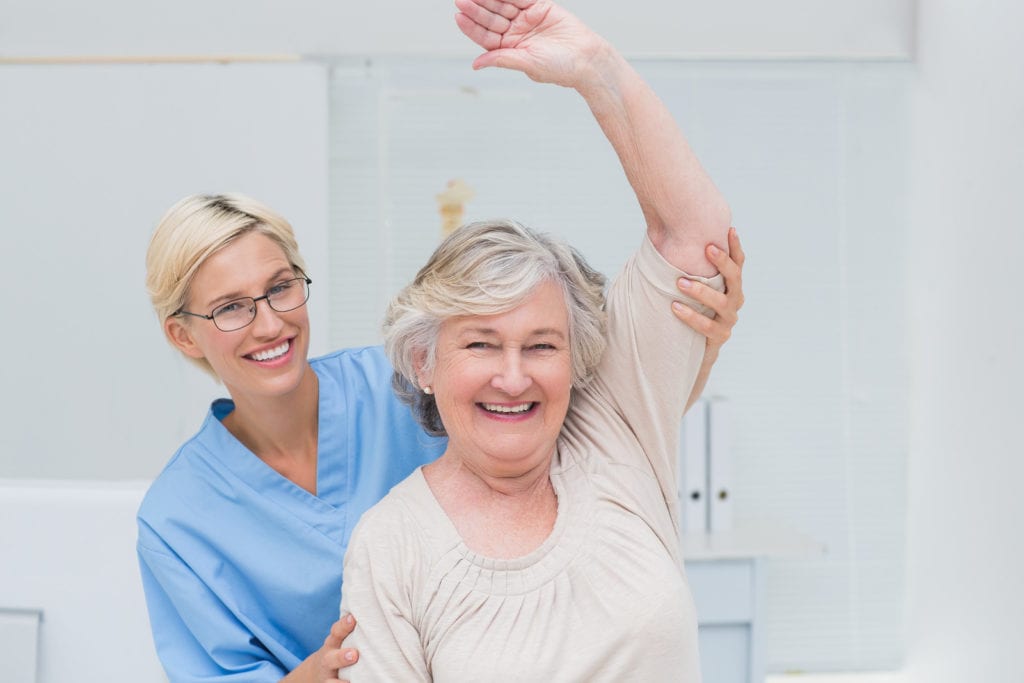 Iowa Nurse Aides may submit an application online to be added to the Direct Care Worker Registry to become eligible to work in an Iowa long-term care facility. Only CNAs seeking employment in long-term care facilities (nursing home, skilled nursing facility, or a skilled or swing bed unit of a hospital) are required to be on the registry. To obtain placement on the registry, the candidate must successfully complete a 75-hour nurse aide program and pass a written and skills test within four months of their hire date. All candidates must pass the Written and Skills components of the CNA exam with three attempts.
CNA Classes in IA:
How to Apply for the Iowa CNA Exam
The Iowa Direct Care Worker Registry has authorized community colleges across Iowa to administer the written and skills components of the nurse aide exam. There are two primary eligibility routes for taking the exam.
New Nurse Aides
A new nurse aide may apply to take the CNA competency exam after completing a minimum 75-hour course.
Individuals with formal training from a program not approved by Iowa State
An individual who has completed training other than an Iowa state-approved program must apply to take a challenge exam that is approved by the department of inspections and appeals. The candidate must present evidence of formal training to the facility conducting the exam before the exam is administered. The facility has the final say on who is eligible to take the exam.
The Nurse Aide Written and Skills Exams are available at community colleges – list below. Check with the school of your choice for application forms for the skills and written test. If you're testing for the first time, you must apply for both exams.
Policies for rescheduling or canceling a scheduled exam date will vary by college.
Testing sites in Iowa
Southwestern Community College
1501 W. Townline St.
Creston, IA  50801
641.782.7081
Des Moines Area Community College
1111 East Army Post Road
Des Moines, Iowa 50315
515-964-6800
Iowa Valley Continuing Education
3702 S. Center Street
Marshalltown, Iowa 50158
641-752-4645
Northwest Iowa Community College
603 West Park Street
Sheldon, Iowa 51201
(712) 324-5061
Western Iowa Tech Community College
4647 Stone Avenue
Sioux City, Iowa 51106
712.274.8733
Fee Schedule
The established testing fees in Iowa are as follows:
Written test – $60.00
Skills test – $115.00
CNA Exam Overview Iowa
The State of Iowa and the federal government require individuals to pass the CNA exam to work as a nurse aide in a long-term care facility. The test is administered in two parts, the Written Test and the Skills Competency Test. A score of 70 percent or greater is needed to pass each test.
You'll have three attempts to pass the test. If you fail all three attempts, you must retake a 75-hour course and restart the testing cycle. Your name will be added to the Direct Care Worker Registry if you pass the test.
The written test is usually administered electronically via computer. It comprises of 100 multiple choice questions. The testing facility may be able accommodate requests to take an oral version of the test, but you must request it in advance.
What To Bring To The Exam
You'll need a picture ID to take the test on exam day. You must also take a watch with a second hand and wear appropriate clothing if you're taking the skills test. Testing centers that allow same day registration will serve candidates on a first come first served basis. Be prepared to wait if you do not have a scheduled test time.
Receiving Your Scores
You'll receive the results on the same day for computerized tests. The testing provider will also send your results to the Iowa Direct Care Worker Registry, and you'll be listed as active if you pass the exam and meet all the other requirements for certification. The DCW Registry no longer mails Registry cards, but you may sign in with your account ID and password to print your card. If you fail the exam, the results notification will include instructions for retesting. The standard test fees apply each time you take the exam.
Maintaining Active Status on the Registry
The Centers for Medicare and Medicaid Services (CMS) requires that a CNA works at least one day performing nursing or nursing-related within the 24-month cycle. Additionally, CNAs are required to complete at least 12 hours of in-service training per year.
Long-term care facilities are the only entities mandated by state and federal law to verify eligibility and report qualifying employment to the registry. Therefore, the only way a CNA can remain active on the Iowa Direct Care Worker Registry is if his or her Iowa employer reports their hours to registry staff.
Before the CNA's status on the registry expires, a long-term care facility or other qualifying federally-certified entity can report employment for a CNA by logging in to DIA's Health Facilities Database/Direct Care Worker Registry.
If an entity does not update CNA new hires as outlined, the registry will not accurately reflect the CNA's current status.
Contact the Registry
Direct Care Worker Registry
Division of Health Facilities
Lucas State Office Building – 3rd Floor
321 East 12th Street
Des Moines, IA 50319
Telephone: 515.281.4077
Fax:  515.281.6259
E-mail:  Greg.DeMoss@dia.iowa.gov
Website:  www.dia-hfd.state.ia.us