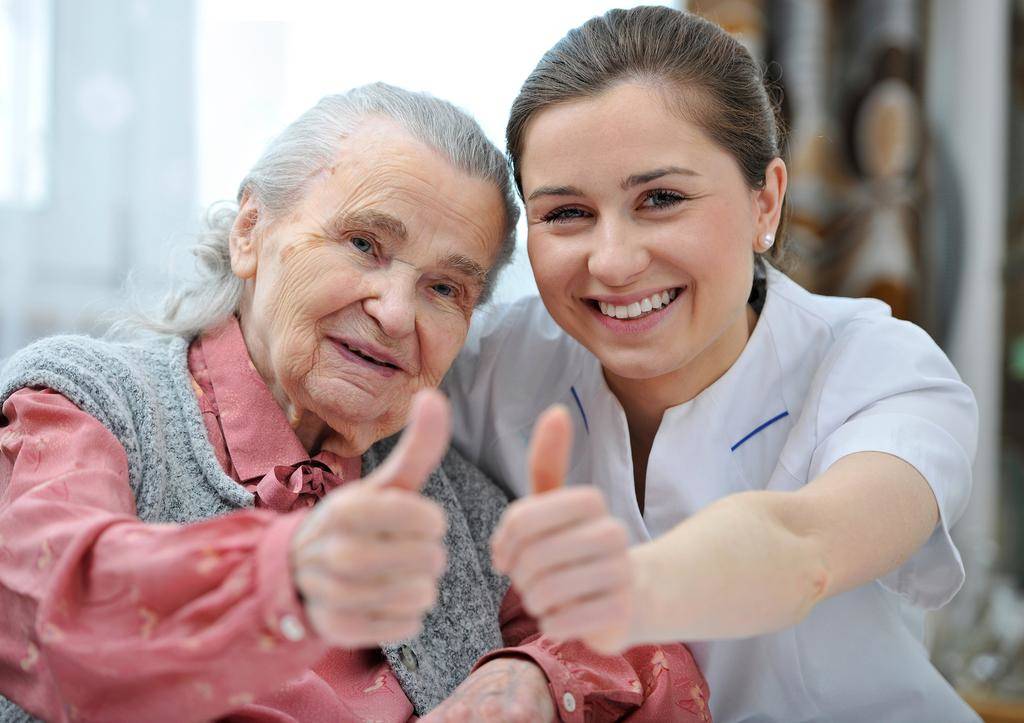 Approved nurse aide training programs are available in high schools, colleges, technical schools, nursing homes, and acute facilities throughout Georgia. The programs are a minimum 85 hours in length, including 24 hours of clinical experience in a nursing home. After successfully completing approved nurse aide training, the graduate is eligible to apply for the NNAAP exam for certification and placement on the Georgia Nurse Aide Registry. Long-term care facilities can hire/train nurse aide students. However, students must complete the requirements for certification within 120 days from the time the training commenced. Candidates for the exam must pass both the Written exam and the Skills evaluation within one year of completing the training or within three attempts – whichever comes first.
CNA Classes in GA:
How to Apply for the NNAAP Exam Georgia:
All candidates applying to take the NNAAP Examination in Georgia MUST complete an Application for Registration by Competency Examination online at: www.credentia.com/test-takers/ga.
Any candidate registering under any route except E1–New Nurse Aide must also complete an application with Alliant Health Solutions.
There are six ways to establish eligibility to take the Credentia administered NNAAP exam in Georgia.
E1 – New Nurse Aide Candidates
If you completed a Georgia state-approved nurse aide training program, you'll have up to one year or three attempts to pass both parts of the NNAAP exam. You must submit a non-deficient application to the NACES before the one-year expiration to schedule a date for the exam. Applications submitted past the one-year expiration will require that you retrain and reregister for the exam.
E2 – LPN/RN Candidates
This route applies to candidates who are currently licensed in Georgia or another state. If applying under this route, you must pass both components of the exam within one year of the application receipt date. Provide a copy of your LPN/RN license, social security card, and photo ID with the completed application. You must submit all required documents to Alliant Health Solutions to be scheduled for the exam.
E3 – Out-of-State Trained Nurse Aide
A nurse aide trained in another state but not listed on that state's registry can apply for the exam under this route. The candidate must submit a legible copy of the training certificate (signed by the instructor), social security card, and photo ID and pass both parts of the exam within one year of completing the training program. Candidates must submit a non-deficient completed reciprocity form to Alliant Health Solutions before the one-year out of State training expiration date in order to be scheduled for the skills and written/oral competency examination.
E4 – Out-of-State Trained Nurse Aide Lapsed
CNAs with lapsed registration and out-of-state training can apply for the exam in Georgia. Candidates must pass both portions of the exam within three attempts and within three years following the certificate expiration. A legible copy of the out-of-state registry verification (in good standing), a copy of social security card, and photo ID must be submitted with the application. If the examination is not passed within three (3) attempts, the candidate must retrain and retest under Eligibility Route E1 (New Nurse Aide Candidate). The candidate must submit a non-deficient completed reciprocity form to Alliant Health Solutions for review
E5 – Georgia Lapsed or Expired Registration
CNAs with a lapsed or expired license can apply for the exam to renew their certification. Applicants must submit copies of their social security card and photo ID and provide the certification number and expiration date on the application. Candidates must pass both components of the exam within three attempts and within three years of the certificate expiration.
E6 – Reciprocity Candidates
Candidates with an unexpired verification on another state's registry but who have not worked as a nurse aide in the past two years must apply for and pass both portions of the NNAAP exam within one year or three attempts. Upon successful completion of the exam, the candidate will be included in the Nurse Aide Registry. Candidates must submit a non-deficient completed reciprocity form to Alliant Health Solutions for review.
Scheduling Your Test
After establishing your eligibility route, you can take steps to schedule the exam.
Create a CNA365 account at Credentia to register for your examination.
Payment is in the form of a credit card or prepaid credit card. Fees are non-refundable and non-transferable once submitted.
For exams at test center locations, you must make an online reservation via a computer at least 10 calendar days prior to test date.
For written (or oral) online exams, you may schedule as exam as early as the following day depending on the exam availability.
You may cancel or reschedule an examination online in your CNA365 account.
Online Written (or Oral) examinations must be canceled or rescheduled at least 48 hours before the scheduled examination time.
Test center examinations must be canceled or rescheduled at least nine (9) calendar days before the scheduled examination date.
If you do not cancel or reschedule your examination within the required time frames detailed and do not show up for your scheduled examination, you will be responsible for the examination fee. Your fee will not be refunded and cannot be transferred to a new examination date, and you may not give your examination date to another person.
Exam Costs
The established testing fees in Georgia are as follows:
Written Examination Only – $35
Oral Examination Only (English) – $35
Oral Examination Only (Spanish) – $35
Skills Examination Only – $95
Competency Evaluation (Written and Skills) – $130
Competency Evaluation (Oral and Skills) – $130
Schedule both the written or oral test and the skills test if you're taking the test for the first time. Once paid, exam fees are not refundable.
NNAAP Exam Overview Georgia
The Written or Oral exam and the Skills evaluation will be administered on the same day. You can choose between a Written and Oral exam. The Oral exam is further divided into an English or Spanish option. You must pass both parts of the exam for Georgia certification and placement on the Nurse Aide Registry.
The Written or Oral Exam (Online)
The written (or oral) examination can be taken conveniently from any location, including your home or office. Online exams offer significantly more scheduling flexibility than test center exams. The locations must meet specified requirements.
You will sit the exam under the supervision of a live proctor who will monitor you through the webcam on your computer.
What you'll need:
A properly equipped computer – a desktop, laptop, or Chromebook with a single monitor – system requirements are available online at Credentia
A private room
A mobile device – to complete a 360-degree room scan
A smartphone or tablet (Apple or Android) that can download the free app
Before Exam Day
You must perform a system test before exam day. Use the "Run System Test" button on the Credentia website.
Designate a quiet, distraction-free area in your home or office to take the exam. Have your ID ready – You are required to bring two (2) forms of official, signature-bearing identification (one of which must be a photo identification).
The name on your identifications must be the same as the name you used on the application to register for the examination, including suffixes and hyphens.
On Exam Day
Prepare your testing space and make sure there will be no background noise during the exam. Check your lighting – online proctors must be able to see you and your testing space. There should be no one else in the room.
Download the ExamRoom AI app to your smartphone or tablet and have your CNA365 login credentials available (the username and password for your Credentia CNA365 account).
Check-in for your exam up to 30 minutes before your scheduled appointment.
The Written Exam
The Written exam contains 70 multiple-choice questions written in English. Moderators will notify candidates when there are only fifteen minutes left in the 2-hour exam. For 2016 and beyond, there will be changes to the content outline for the Written or Oral exam. The revised content is based on an NCSBN report, 2014 Job Analysis and Knowledge, Skill, and Ability Study of Nurse Aides.
Ten of the multiple-choice items will be non-scored items to draw statistical information. Questions will be divided into three main categories in the following order:
Physical Care Skills
Activities of Daily Living – 14%
Basic Nursing Skills – 39%
Restorative Skills – 8%
Psychosocial Care Skills
Emotional and Mental Health Needs – 11%
Spiritual and Cultural Needs – 2%
Role of the Nurse Aide
Communication – 8%
Client Rights – 7%
Legal and Ethical Behavior – 3%
Member of the Health Care Team – 8%
The Oral Exam (Alternative)
The Oral exam is an alternative to the Written exam and is available in English and Spanish. Both exams contain 60 multiple-choice questions and 10 multiple-choice reading comprehension questions delivered on an MP3 player. The candidate will hear the questions read and will provide answers in the test booklet. There will be an option to replay and pause questions. To take the Oral exam, you must request it on your application.
The Skills Exam
The testing area for the Skills Evaluation will resemble a caregiving situation – similar to the work setting. There, you'll have to perform five randomly selected skills that the Nurse Adie Evaluator will score. The NAE will provide an instruction card with a list of the five selected skills, including Handwashing – which is also one of the skills evaluated. One of the skills will be a measurement skill such as blood pressure, weight, urine output or respiration. Your assigned skills will be selected from the NNAAP Skills List. Review the list in the Candidate Handbook as it highlights the Critical Element Steps which you must perform correctly to pass the test. If you make a mistake during the exam, you should tell the evaluator and correct the step when prompted. You will not have to redo the entire skill. However, you cannot go back to correct a skill after you've proceeded to the next skill on the list. The Skills Evaluation is approximately 25 minutes.
Be prepared to act as a candidate volunteer for another candidate's Skills Evaluation. The NAE will provide verbal instructions on how you should act the role of a client.
What To Bring To The Exam
Dress appropriately for the exam. Wear flat, slip-on-non-skid shoes and loose-fitting scrub top and pants. If there are open areas/sores on your skin, you should reschedule the test to a later date. Arrive 30 minutes early for both the Written and Skills exams. You will not be allowed to test, and your fees will not be refunded if you arrive late.
Proper identification is required. Bring two forms of ID with your signatures to the test site. One ID must be a government-issued ID with your photo. A US driver's license, Georgia voter ID card, state ID card, passport, alien registration card, and military ID are some examples. The other ID must be a US Social Security Card – no letters from the SS office will be accepted.
You must also take:
A watch with a second hand.
Three #2 pencils (sharpened) and an eraser.
No other materials will be allowed.
Receiving Your Scores
You will receive a notification email from CNA365 when a new exam score has been posted to your online account. Score reports are available within a few hours after a testing event is completed for the day.
Contact customer service f it has been more than 24 hours and you are unable to view your score report in CNA365.
If you do not pass the Skills Evaluation, you will receive a Failing Score Report. The score report will list the five (5) skills that you performed and a score of Satisfactory or Unsatisfactory for each skill. Any skill with an Unsatisfactory result is considered a failed skill.
You must receive a Satisfactory result on all five (5) skills in order to pass the Skills Evaluation
Contact the Registry
Alliant Health Solutions
Nurse Aide Program
P O Box 105753
Atlanta, GA 30348
www.mmis.georgia.gov
(800) 414-4358
(678) 527-3010 (Local)
NACES Plus Foundation, Inc.
Georgia NNAAP
8501 North Mopac Expressway, Suite 400
Austin, TX 78759