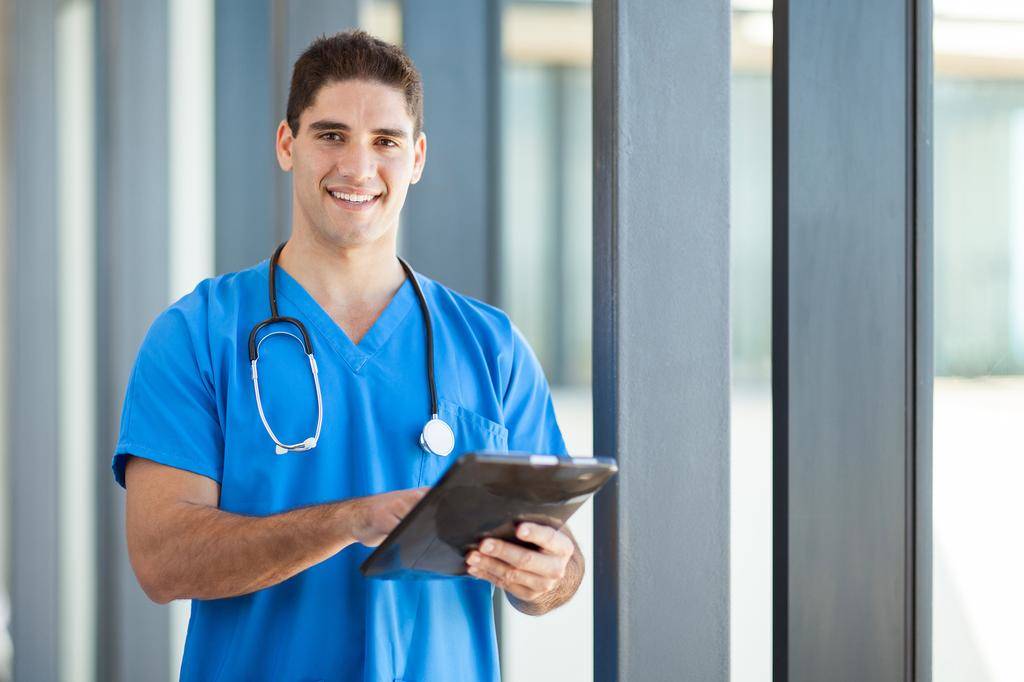 The Nursing Assistant Competency Evaluation, administered by Headmaster, LLC (D&S Diversified Technologies) in Arizona, ensures that nursing assistant candidates meet the defined standards for the profession and can safely and competently perform the duties of an entry-level CNA. The following paragraphs will describe the steps to take the competency evaluation and prepare for testing. You can apply for the two-part exam after completing an Arizona Board of Nursing (AZBN) approved training program.
CNA Classes in AZ:
How to Apply for the Arizona CNA Exam
Before scheduling an exam date, you must have successfully completed a Nursing Assistant Training program comprising of at least 120 hours of classroom and clinical instruction. Student nurses and military personnel with medical training can apply for the exam after receiving a Nurse Assistant Education Waiver from the AZBN.
Every Arizona nurse aide student must have proof of legal presence in the United States on file with the Arizona State Board of Nursing.
Acceptable proof of legal presence includes:
An AZ driver's license issued after 1996 or an AZ non-operating identification license
A birth certificate showing birth in one of the 50 states, the District of Columbia, Puerto Rico (on or after January 13, 1941), Guam, the U.S. Virgin Islands (on or after January 17, 1917), American Samoa, or the Northern Mariana Islands (on or after November 4, 1986, Northern Mariana Islands local time) (unless the applicant was born to foreign diplomats residing in such a jurisdiction);
A birth certificate or delayed birth certificate issued in any state, territory or possession of the U.S.;
A signed United States passport; current or expired;
Report of birth abroad of a U.S. citizen (FS-240) (issued by the Department of State to U.S. citizens); A U.S. certificate of birth abroad;
Certificate of Birth (FS-545) (issued by a foreign service post) or Certification of Report of Birth (DS-1350), copies of which are available from the Department of State;
Form N-550 or N-570, Certificate of Naturalization (issued by the Service through a Federal or State court, or through administrative naturalization after December 1990 to individuals who are individually naturalized; the N-570 is a replacement certificate issued when the N-550 has been lost or mutilated or the individual's name has changed);
Form N-561, Certificate of Citizenship;
Form I-197, United States Citizen Identification Card (issued by the Service until April 7, 1983 to U.S. citizens living near the Canadian or Mexican border who needed it for frequent border crossings) (formerly Form I-179, last issued in February 1974);
Form I-873 (or prior versions), Northern Marianas Card (issued by the Service to a collectively naturalized U.S. citizen who was born in the Northern Mariana Islands before November 3, 1986);
Statement provided by a U.S. consular official certifying that the individual is a U.S. citizen (given to an individual born outside the United states who derives citizenship through a parent but does not have a FS-240, FS-545, or DS-1350); or,
Form I-872 (or prior versions), American Indian Card with a classification code "KIC" and a statement on the back identifying the bearer as a U.S. citizen (issued by the Service to U.S. citizen members of the Texas Band of Kickapoo living near the U.S./Mexican border).
A tribal certificate of Indian blood.
A tribal or bureau of Indian affairs affidavit of birth.
The Arizona State Board of Nursing (Board) has 2 levels of nurse aide:
Certified Nurse Aide (CNA)
Upon passing the required knowledge and skill competency exam components, in order to be placed on the CNA Registry as a certified nurse aide (CNA), you will need to go to AZBN's website and "Apply for an Arizona License or Certificate" and complete the online application, which will include the uploading of your citizenship documents (proof of legal presence) and certificate of completion from your training program.
Note: Your training program/instructor will enter your initial training information into the WebETest database. Your training program/instructor will verify the name entered into WebETest against the identification you will present when you sign in at a test event. Your ID must be a US government issued, photo bearing ID. You should receive a verification form during your training to sign, attesting to the fact that there is an exact match.
Licensed Nurse aide (LNA)
In addition to the requirements to be on the CNA Registry, an LNA applicant must complete the online application and also submit their fingerprints and pay a fee to AZBN. If you meet the Board's requirements, the Board will issue a license as an LNA and you can use the initials "LNA".
Scheduling the Exam with an NA Waiver
Complete and submit the Headmaster NA Application Form 1101.
Complete the Headmaster Scheduling and Payment Form 1042.
Enclose a cashier's check, money order, and Visa/MasterCard details to cover the payment.
Enclose a copy of your AZBN NA Education Waiver.
Double check your name, phone number, address, email address, and social security number before mailing the form.
Headmaster will complete your registration and scheduling upon receipt of your application.
Request special accommodations for the exam if you qualify under the Americans with Disabilities Act.
Review the test site schedule on Headmaster's website to choose a suitable date. Check the Three-Month Test Schedule for more information. Note: Your training program may pre-schedule test dates for graduating students, so check with the administrator before scheduling a date with Headmaster.
Rescheduling a Test
You are able to reschedule a test online in your record using your Test ID# and Pin# any time up until one (1) full business day preceding a scheduled test day, excluding Saturdays, Sundays and Holidays.
Exam Costs
The established testing fees in Arizona are as follows:
Knowledge test or retake – $35
Audio knowledge test or retake – $45
Skills test or retake – $95
When taking the exam for the first time, you must schedule both the written/oral and skills test at the same time.
CNA Exam Overview Arizona
The CNA exam in Arizona is comprised of the written test and skills evaluation. An oral (English) test is available if you have difficulty reading English. You must pass both components of the exam to qualify for CNA certification in Arizona.
The Written Exam
For the written exam, you'll have a maximum of 60 minutes to complete 75 multiple-choice questions. Several test sites across Arizona utilize electronic testing called WebEtest using computers connected to the Internet. During this test, you must key in your answers to the questions displayed on the computer. The WebEtest reduces to the time it takes to score tests, so results are delivered faster than the traditional paper and pencil testing. In accordance with OBRA regulations, the written exam tests your understanding of safety, communication, infection control, data collection, personal care, basic nursing skills, mental health, role and responsibility, care impaired, resident rights, disease process, and adult growth and development. You must score 75% or better to pass the knowledge portion of the exam.
The Oral Exam (Alternative)
An oral version of the knowledge test is available for candidates who request it at the time of application. There's an additional charge for the oral test that is delivered through computer headphones at centers that use WebEtest. The test is delivered in English.
The Skills Exam
The skills test evaluates your nurse assistant skills. You'll have 35 minutes to complete three or four tasks; one on Perineal Care or Catheter Care and Emptying a Urinary Drainage Bag with Handwashing, or Donning an Isolation Gown and Gloves, Bedpan and Output with Handwashing and two or three other randomly selected tasks. You must perform the key steps in each task, scoring a mark of 80% of above to pass the skills exam. For subsequent skills retest, you'll have to perform one of the tasks you failed, one of the two mandatory tasks, and two randomly selected tasks.
What To Bring To The Exam
Arrive at the test site twenty to thirty minutes before the scheduled start time and:
Wear a scrub top and pants, closed-toed, soft-soled shoes. You will not be admitted to the exam without scrubs.
Bring a government-issued, signed, non-expired photo ID. A US passport, driver's license, state-issued ID card, and military ID are just a few examples. Your first and last name on the ID should match the name on the nurse assistant
Bring your test notification letter.
Take two sharpened #2 pencils and an eraser if taking the paper knowledge test.
Receiving Your Scores
After you have completed both the Knowledge Test and Skill Test components of the competency exam, your test results will be officially scored and double checked. Official test results are available to you, and can be printed, after 6:00PM Mountain Standard time the day tests are scored. You will need to fill out the short Exit Survey before you will be able to see your results. Your test results will be emailed to the email in your record after your test has been officially scored. Your device must have an RTF reader to open emailed test results. If you are not able to open your emailed test results, you may check your results online after 6:00PM MST.
D&SDT-HEADMASTER does not send postal mail test result letters to candidates.
You have unlimited attempts to pass the knowledge and skill test portions of the exam within two (2) years from your date of nurse aide training program completion. If you do not complete testing within two years from completion of training, you must complete a new AZBN approved training program in order to become eligible to further attempt Arizona nurse aide examination.
Per the Arizona Board of Nursing, any candidate who fails their knowledge exam for the third time, or any subsequent knowledge exam, will be required to wait 45 days before scheduling a retest. This does not apply to failed attempts on the manual skill test.
After you have successfully passed both the Knowledge Test and Skill Test components of the nurse aide exam, your test results will be sent electronically to the Arizona Board of Nursing by D&SDT-Headmaster.
You will be certified by the Board only after you complete the AZBN  application process online, which includes uploading your citizenship documents (proof of legal residence) and completion of training certificate from your training program, and meet all Board requirements.
Contact the Registry
Arizona Board of Nursing
1740 W. Adams Street, Suite 2000
Phoenix, AZ 85007-2607
Phone: 602-771-7800
Fax: 602-771-7888