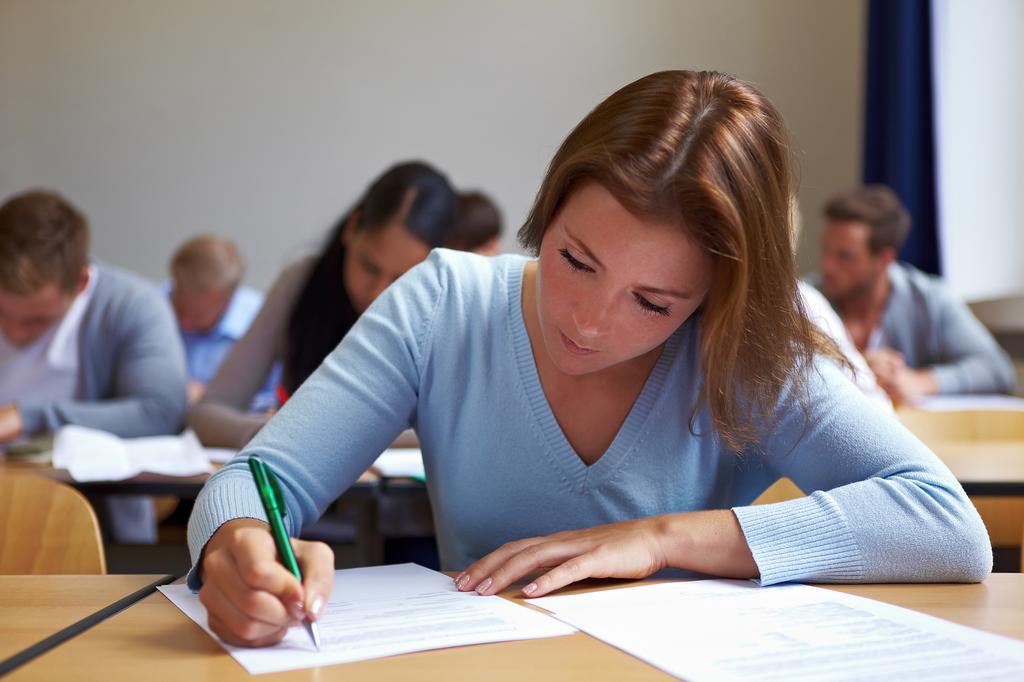 There are several pathways for nurse aide candidates to confirm their eligibility to take the nurse aide exam in North Carolina to be added to the Nurse Aide I Registry. The most common path for candidates with no health care experience or training is via E1 which requires the successful completion of a state approved nurse aide I program. State approved training programs comprise of classroom and clinical instruction giving students ample opportunities to study the content, develop and demonstrate acceptable skills, and prepare for success on the NNAAP exam. The North Carolina Department of Health and Human Services (DHHS) has contracted with Credentia to administer, score, and report the results of the exam on behalf of the Nurse Aide I Registry.
CNA Classes in NC:
How to Apply for the NNAAP Exam North Carolina
Candidates applying for the NNAAP Exam in North Carolina must use the online registration at Credentia to submit an Application for Registration. There are several eligibility routes to qualify for the exam.
E1 – State-Approved Nurse Aide Trained Candidates
After completing a North Carolina state-approved Nurse Aide I training program, you'll have up to two years or three attempts to pass both components of the NNAAP exam. If you do not pass the exam within two years or three attempts, you must retrain before submitting another application to take the test.
E3- State-Approved Refresher Course Trained Candidates
If you completed a Nurse Aide I refresher course at a state-approved community college or propriety school that is approved by the state, you must pass both portions of the exam within two years or three attempts. You'll be required to enroll in a state-approved training program before reapplying for the exam if you do not pass the exam within two years or three attempts.
E5- Student Nurse Training Candidates
As a student enrolled in a state-approved nursing education program for practical or registered nursing, you're eligible to apply for the NNAAP. You must pass both portions of the exam within two years from successful completion of the coursework equivalent to state-approved nurse aide raining or within three attempts for placement in the NC Nurse Aide Registry.
E8- Other Trained Candidates
If you are an emergency medical technician, an out of state licensed nurse, and unlicensed nursing graduate, an unlicensed nursing student, or a military veteran who received nursing/medical training credentials while in the United States Armed Forces, you may apply and pass both the written exam and skills exam within two years of the application approval date or within three attempts per exam.
E9- Out of State Trained
If you completed a state-approved nurse aide I training program in another state, excluding North Carolina, within the previous 24 consecutive months and are not listed on any state's registry or nurse aides, you must pass both the written exam and skills exam wihin two years from the successful completion date of a state-approved Nurse Aide I training program or within three attempts per exam.
E10- NC Nurse Aide I Registry Candidates
If you're already listed on North Carolina's Nurse Aide I Registry in active and good standing but do not meet the requirements for registry listing renewal, you can apply for the exam under this route and pass both portions of the exam before your listing expiration date. You must pass the exam within three attempts. You may apply to take the nurse aide competency exam no more than 90 days prior to your NC Nurse Aide I Registry listing expiration date.
E11- Out of State Registry Candidates
If you are in active and good standing on another state's registry of nurse aides, you must submit a Reciprocity application to NC DHHS for review and approval in order to be listed on the NC Nurse Aide I Registry without additional training or testing.
Create a CNA365 account at Credentia to register for your examination.
Payment is in the form of credit card or prepaid credit card. Fees are non-refundable and non-transferable once submitted.
For exams at test center locations, you must make an online reservation via a computer at least 10 calendar days prior to test date.
For written (or oral) online exams, you may schedule as exam as early as the following day depending on the exam availability.
Special testing arrangements are available for candidates who qualify under the Americans with Disabilities Act. The accommodations are individualized and determined on a case-by-case basis. If you need a separate testing room, a Reader or Recorder due to mobility or vision impairment, or extra testing time, you must request it with the application and provide supporting documentation from a professional who diagnosed your condition. Include a description of past accommodations you may have received from the nurse aide training program or another source. Go the Credentia's website to select your test program under the ADA accommodations tab to submit your request. Please allow up to 30 days for Credentia to review your request.
After you receive confirmation of your test date, you are eligible to reschedule online in your CNA365 account. Online written (or oral) examinations must be canceled or rescheduled at least 48 hours before the scheduled exam time. Test center examinations must be canceled or rescheduled at least nine calendar days before the scheduled examination date.
If you do not cancel or reschedule your exam within the required timeframes and not show up for your scheduled exam, you will be responsible for the exam fee. Your fee will not be refunded and cannot be transferred to a new examination date.
Exam Costs
Your nursing home employer must cover the cost of your training and NNAAP fees if you're employed at a Medicare/Medicaid funded facility. Federal and state laws require employers to pay the test fees even if you must retest. You may be eligible for reimbursement of your expenses if you become employed within 12 months of certification. Pay for both the Written (or Oral) Exam and the Skills Evaluation if you're taking the test for the first time.
The fees for the exam are as follows:
Written Exam and Skills Evaluation – $140
Oral (Spanish or English) Exam and Skills Evaluation– $140
Written Exam Retest – $40
Oral (Spanish or English) Exam Retest – $40
Skills Evaluation retest – $100
NNAAP Exam Overview North Carolina
The CNA Certification (NNAAP) Exam is used to determine whether you have the aptitude and clinical skills to perform your role as a CNA. This final step to certification can be daunting, but the pass rates for North Carolina should be encouraging. More than 50 percent of candidates who fail on their first attempt, do so due to anxiety during the clinical portion of the exam. You can eliminate anxiety and have the confidence needed to pass both portions of the exam with sufficient preparation. North Carolina's nurse assistants have up to two years or three attempts to pass the NNAAP exam for placement on the North Carolina Nurse Aide Registry.
The Written or Oral Exam (Online)
The written (or oral) examination can be taken conveniently from any location, including your home or office. The locations must meet specified requirements.
A live proctor will monitor you through the webcam on your computer to provide a secure exam experience. Online proctored exams offer more scheduling flexibility than test center exams. You must have:
A properly equipped computer – a desktop, laptop, or Chromebook with a single monitor – system requirements are available online at Credentia
A private room
A mobile device – to complete a 360 degree room scan
A smartphone or tablet (Apple or Android) that can download the free app
Before Exam Day
You must perform a system test before exam day.
Visit www.credentia.com/online-exams and select the "Run System Test" button to perform the test.
Designate a quiet, distraction-free area in your home or office to take the exam. Have your ID ready – You are required to bring two (2) forms of official, signature-bearing identification (one of which must be a photo identification).
The name on your identifications must be the same as the name you used on the application to register for the examination, including suffixes and hyphens.
On Exam Day
Prepare your testing space and make sure there will be no background noise during the exam. Check your lighting – online proctors must be able to see you and your testing space. There should be no one else in the room.
Download the ExamRoom AI app to your smartphone or tablet and have your CNA365 login
credentials available (the username and password for your Credentia CNA365 account).
Check-in for your exam up to 30 minutes prior to your appointment.
The Written Exam
The written portion of the exam will most likely be administered first. The two-hour test will contain 70 questions in multiple-choice format. Ten out of the 70 questions will be non-scored items used for statistical purposes. There are three major categories for the test. Each category is further divided into sub-categories with a percentage assigned. The main categories are Physical Care Skills, Psychosocial Care Skills, and Role of the Nurse Aide. A Nurse Aide Evaluator will provide instructions before the exam begins. One important guideline relates to recording your answers: Use the provided answer sheet only as markings in the test booklet do not count. The Candidate Handbook has a breakdown of the categories with the percentage assigned to each section and a sampling of questions included in the written test.
The Oral Exam
Not sure the Oral test is right for you? Take the self-assessment in the Candidate Handbook to decide. The assessment is a list of general type questions designed to test your reading and comprehension abilities. After you complete the assessment and tally your scores, you should be able to determine whether you're a good candidate for the Oral exam. According to the most recent handbook, a score below 17 is a good indicator that you need to apply for the Oral exam. The test is similar to the Written test, but it is available in English or Spanish audio format. You must request it at the time of application, and an NAE will provide an MP3 player and headset that you'll use to listen to the questions during the exam. There are two parts to the test. The first 60 questions cover the three main categories as the written exam. The final ten multiple-choice questions are designed to test your reading comprehension and understanding of common nurse assistant terms in English. You must pass both sections to pass the oral test.
The Skills Exam
The Clinical Skills Evaluation is deemed as the most difficult portion of the test. Professionally trained nurses will evaluate your performance of five clinical skills during the 30-minute exam. Handwashing is a standard skill set that is always included in the exam. The four remaining skills will be randomly selected from the NNAAP Skills list, but at least one will be "Recording a Measurement." Since it is difficult to predict the skills that will be assigned to you, it is important that you review the entire list of skills and practice, making sure to memorize the Critical Element Step for each skill. You must correctly perform the CES to pass the exam, but knowledge and the ability to follow the procedures do not guarantee that you'll pass the exam. It is integral that you put your patient at ease, be fluid in your movements, and communicate your intentions effectively. Practice is the only way to succeed. You can practice the skills with someone willing to volunteer as a patient. An internship in a clinical setting will also provide opportunities to develop the skills. Follow the steps as instructed and perform the skills in the order they're listed on the instruction card. If you need clarity on any part of the process, ask the NAE before the exam begins. Pay careful attention to infection control and safety procedures as overlooking these steps will result in immediate failure. Dress appropriately for the exam in non-skid shoes with enclosed toes and loose-fitting scrubs. You will need to volunteer for the client role for another candidate just as another candidate will have to volunteer to play the role of a weakened elderly person for you.
What To Bring To The Exam
Arrive on time – at least 30 minutes before the scheduled time for both the written and clinical exams. You'll not be allowed to take the exam if you arrive late. You must take two forms of current identification to the test site -one of them should have a current photo. One must be a signed, U.S. government-issued social security card. Acceptable forms of photo identification are a driver's license, passport, federally issued employment authorization document photo ID, or alien registration card. Your name and social security number must be the same as the name used to register for the exam. If your name changes, you must contact Pearson Vue at least nine days before the exam to provide official government issued documents to support the name change.
Other items to take to the center are:
Three no. 2 sharpened pencils
Eraser
A watch with a second hand
No other materials are allowed in the exam room. Books, study materials, and large personal items will be collected before you enter the test area. Note that there may not be a storage area at some test sites, and Pearson Vue will not take responsibility for lost or stolen items. Cell phones and other electronics must be switched off during the exam.
Receiving Your Scores
You will receive a notification email from CNA365 when a new exam score has been posted to your online account.
You must log in to your Credentia account to view your report. Score reports are available within a few hours after a testing event is completed for the day. You may contact customer service if you do not receive an update within 24 hours.
If you fail one or both portions, the report will contain guidelines for retesting and information that you can use to prepare for success. The skills report will indicate the reasons why you failed the exam, such as a missed step or an incorrect action. You must pay another fee to retake the portion(s) of the exam you failed. You'll have up to two years or three attempts to pass the NNAAP for a listing on the North Carolina Nurse Aide Registry.
You must pass both the written and skills portions of the NNAAP® competency evaluation to be listed on the North Carolina Nurse Aide I Registry. After successfully completing both portions of the exam, your name will be submitted to the North Carolina Nurse Aide I Registry for listing. It generally takes two to five days for your name to be listed on the registry.
Contact the Registry
North Carolina Department of Health and Human Services
Center for Aide Regulation and Education
2709 Mail Service Center
Raleigh, NC 27699-2709
(919) 855-3969
North Carolina NNAAP
P.O. Box 1635
Bala Cynwyd, PA 19004
Phone: 888-723-6773