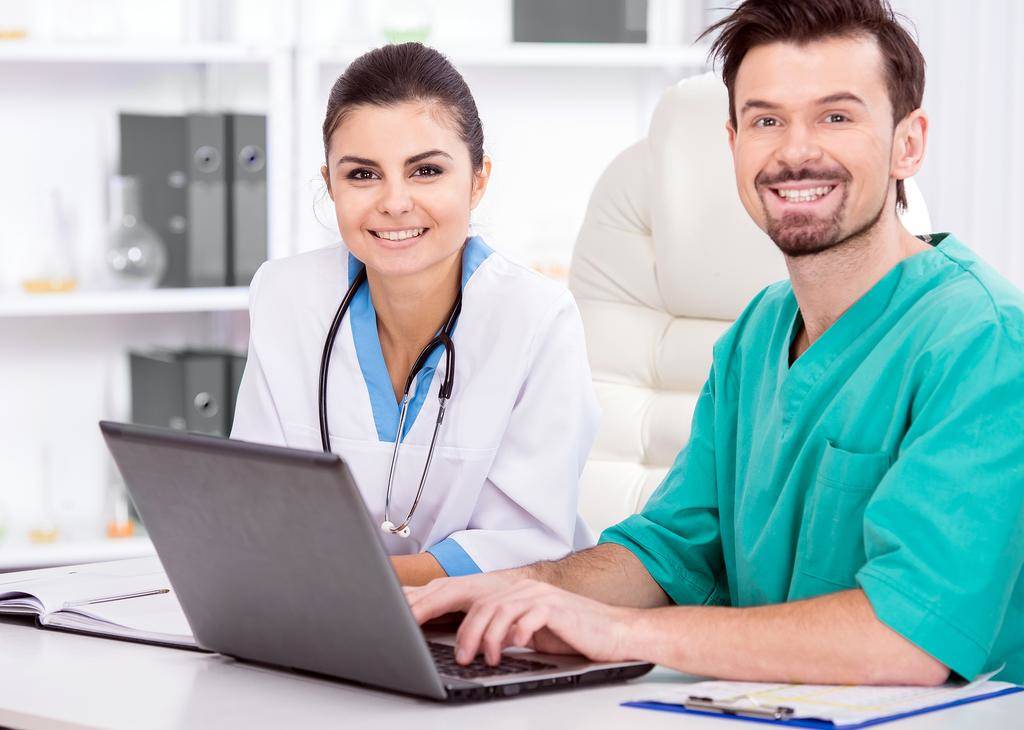 Success on the South Carolina CNA (NNAAP) exam shows you have the knowledge and skills needed to care for needed to care for patients. The exam covers the knowledge and clinical proficiency through a theory and practical skill evaluations. You must pass both sections on the exam to be certified and added to the SC State Nurse Aide Registry. If applying for the exam as a new nurse aide, you must take and pass both components of within two years of completing a state-approved nurse aide program. The state requirement for nurse aide training programs is 100 hours of theory and practical instruction. The South Carolina Department of Health and Human Services has contracted with Credentia. Credentia will develop, score, and report the results of the NNAAP Examination for the South Carolina Nurse Aide Registry. Credentia also has the responsibility of processing applications, scheduling examinations, and administering the examinations.
CNA Classes in SC:
How to Apply for the NNAAP Exam South Carolina
Nurse assistants must secure certification from the South Carolina Department of Health and Human Services to practice as a CNA. Candidates deemed eligible to take the NNAAP exam as a new nurse aide must pass both portions of the exam within two years or three attempts, whichever comes first.
Following is an outline of the eligibility routes to take the exam.
E1 – South Carolina State-Approved Nurse Aide Trained Candidates
If applying under this route, you can do so only after completing a state-approved program comprising of 100 hours of classroom and clinical instruction. You must pass both components of the exam within 24 months of completing the program.
E2- Out of State Trained Candidates
If your training program in another state provided a minimum of 100 hours of classroom and clinical instruction, you're eligible to apply under this route within 24 months of completing the program. You must upload a certificate/diploma letter from the program facilitator or state letterhead indicating the number of classroom and clinical hours.
E3- Lapsed or Expired South Carolina Registry Applicants
If you successfully completed a state-approved training program comprising of 100 hours or more of clinical and classroom instruction, you can apply to take the exam if your CNA certificate expired more than 24 months. Your certificate must be in good standing.
E4- Out of State Registry Applicants
An out-of-state candidate with 100+ hours of training and an expired certificate in good standing (for more than 24 months) can apply for the exam for SC certification. Evidence of training must be provided with the application. Upload proof of employment as a Nurse Aide if your hours trained were less than 100 hours.
E5- Student Nurse, LPN OR RN Candidate or Military Nurse
Student nurses, military nurses, LPNs or RNs must contact the South Carolina Department of Health and Human Services to determine eligibility to take the exam. Do this before submitting an application.
The Application for Registration by Competency must be submitted online at Credentia. You must upload the appropriate documents if applying under eligibility routes E2, E4, and E5.
Your proof of training from the training provider must be on an official letterhead and contain your name, date of training (including the end date), training program code number, and the instructor's signature.
With the Credential CNA365 system, online registration is quick, convenient, and environmentally responsible way to register for your exam. You must create an online account with Credentia's CNA365 system. You can pay for the exam using a credit card or pre-paid credit card. Fees are non-refundable and non-transferable once submitted.
For exams at test center locations, you must make an online reservation via a PC (smart phones and tablets are not recommended) at least ten (10) calendar days prior to the test date.
For Written (or Oral) online exams, you may schedule an exam as early as the following day depending on exam availability.
You must complete two screening questions on your application which require a "Yes" or "No" response.
These questions will also be listed on the failing score report for both the written and skills exam. If you are retesting you must answer the screening questions as well. If you respond "Yes" to one or both of these questions, your application or failing score report will be forwarded to the South Carolina Department of Health and Human Services (SC DHHS) for review before you can be scheduled to test (or re-test).
The questions are:
Have you ever been convicted of or pled guilty to a felony?
Have you ever been listed on the South Carolina Abuse Registry or any other State's Abuse Registry?
Failure to respond to these questions will cause your application to be returned to you.
Credentia provides reasonable testing arrangements to persons who qualify under the Americans with Disabilities Act. Examples of special arrangements include a separate testing room, extra time on the exam, or a Reader or Recorder for persons who are visually impaired. All requests are considered on a case-by-case basis. Submit a letter from your physician explaining your disability and the type of accommodation needed, and allow up to 30 days for the request to be reviewed.
Rescheduling an Exam
You may cancel or reschedule an examination online in your CNA365 account. Online Written (or Oral) examinations must be canceled or rescheduled at least 48 hours before the scheduled examination time.
Test center examinations must be canceled or rescheduled at least ten (10) calendar days before the scheduled examination date.
If you do not cancel or reschedule your examination within the required time frames detailed and do not show up for your scheduled examination, you will be responsible for the examination fee. Your fee will not be refunded and cannot be transferred to a new examination date, and you may not give your examination date to another person.
Exam Costs
Exam fees are non-refundable and non-transferrable after you've submitted your payment. Employers must pay for your testing and retesting fees if you're employed in a Medicare/Medicaid funded facility. If you're unemployed and must pay your own way, you can make payment using a credit card or prepaid single-use card.
The fees for the exam are as follows:
Initial Written Exam – $45
Initial Oral Exam – $45
Initial Clinical Examination – $95
Written Re-examination – $45
Oral Re-examination – $45
Clinical Re-examination – $95
Certificate Renewal fee – $35
NNAAP Exam Overview South Carolina
As you prepare for the CNA exam, remember that your nursing assistant training would have provided all the information you need to pass. The classroom sessions (notes), hands-on lab, and clinical training are all designed with your success in mind. Carefully review your class notes, the NNAAP skills, and videos demonstrating the steps for each skill. You can also use practice tests as part of your preparation. Both portions of the exam will be administered on the same day. Your name will be added to the South Carolina Nurse Aide Registry after you successfully complete both parts of the exam.
The Written Exam
Questions in the written exam are all in a multiple-choice format. There are 70 questions in total, and 10 of the items are non-scored questions used for statistical purposes. The questions will reflect a lot of the information covered in your nursing assistant lectures and labs. However, you can refer to the candidate handbook for a series of sample questions. Questions fall into three main categories, Physical Care Skills, Psychosocial Care Skills, and Role of the Nurse Aide, and pertain to patient care, observation, patient rights, infection control and other essential topics. The Nurse Aide Evaluator will cover the guidelines for the test before it begins and will sound an alert fifteen minutes before the end of the two-hour exam.
The Oral Exam
A handy self-assessment tool in the candidate handbook will help you determine if you need the Oral version of the written exam. The self-assessment is a list of general questions with attached responses – you must choose one. After you complete the assessment, you can check your answers and calculate the final score. If you score less than 17, you may be an ideal candidate for the Oral exam as you may be having some difficulties reading and understanding English. To get the questions in audio format, you must request and pay for it during registration for the exam. The Nurse Aide Evaluator will provide a headset for you to hear the questions and respond on the test sheet. There are two parts to the exam. The first 60 multiple-choice questions are similar to those on the written exam. The final ten questions evaluate your reading comprehension skills. The questions are in a multiple-choice format and contain common English words used in nursing assistant practice. Each word will be read three times, and you'll find a corresponding answer on the test sheet. You must pass both sections of the exam to pass the Oral exam.
The Online Exam
You can take your written/oral exam conveniently from home or with the online proctoring. A live proctor will monitor you through the webcam on your workstation to provide a secure exam experience. Online exams also offer significantly more scheduling flexibility than test center exams to best meet your availability.
You must have the following:
A properly equipped computer
A private room
A mobile device – to complete a 360 degree room scan, you'll need a smartphone or tablet (Apple or Android) that can download the free app.
You should perform a system test and perform the required simulation before exam day.
The Skills Exam
For the skills exam, you'll demonstrate your ability to complete those tasks you'll perform as a CNA. The Nurse Aide Evaluator will point out the equipment you'll use during the exam and provide your instruction card with a list of five skills you must perform. One of the five skills will be handwashing. The other four will be selected at random from the NNAAP Skills List. At least one of them will be a measurement skill, such as "Counts and Records Respirations," "Counts and Records Radial Pulse," or "Measures and Records Blood Pressure." It is important to follow all the steps for each skill, especially the Critical Element Steps, which you must perform perfectly. However, performing the Critical Element Step for each skill is no guarantee that you'll pass the exam as you must perform a fair amount of the steps for the skill. The skills list, series of steps, and the Critical Element Step highlighted in bold type are available in the Candidate Handbook. You can make corrections while performing a skill if you notify the NAE. You cannot go back to a previous skill to make corrections. You'll model the tasks on another candidate who will act a volunteer. You should treat the candidate as you would a patient. Dress appropriately in flat, non-skid shoes with enclosed toes and loose-fitting scrubs as you'll also have to perform the client role for another candidate.
What To Bring To The Exam
Arrive 30 minutes before the scheduled time for both the Written (or Oral) exam and the Skills evaluation. You'll not be permitted to enter the exam room if you arrive late and your exam fee will be forfeited. Take two forms of valid, signature-bearing identification to check in for the written exam and the skills evaluation. The name on your IDs should be the same as the name used to register for the exam. Examples of proper identification include a driver's license, passport, alien registration card, credit card, library card, clinic card, or social security card with your signature. The IDs must be current, not expired. Photocopies will not be accepted.
Other items to take to the center are:
Your social security number
Three no. 2 sharpened pencils
Eraser
A watch with a second hand
Non-skid footwear.
You'll not be permitted to take personal items, such as briefcases and large handbags, study aids, and books into the exam room. Electronic items, such as cell phones, tablets, and beepers must be switched off during the exam, and you won't have access to them for the duration of the exam.
Receiving Your Scores
You will receive a notification email from CNA365 when your exam score has been posted to your online account.
You must login to your CNA365 to receive your score. Score reports are generally available within a few hours after a testing event is completed for the day.
Once you have passed both the Written (English Oral) Examination and the Skills Evaluation, your name will be placed on the South Carolina Nurse Aide Registry.
Your Nurse Aide Certificate is valid for twenty-four (24) months from the date it was issued.
If you fail the exam, you must submit a new application and pay the accompanying fees for the part of the exam that you failed.
Contact the Registry
South Carolina Department of Health and Human Services
Division of Community and Facility Services
PO Box 8206
1801 Main Street
Columbia, SC 29202
scnar@scdhhs.gov
Credentia Nurse Aide Registry Management
P.O. Box 1635
Bala Cynwyd, PA 19004
(800) 852-0518