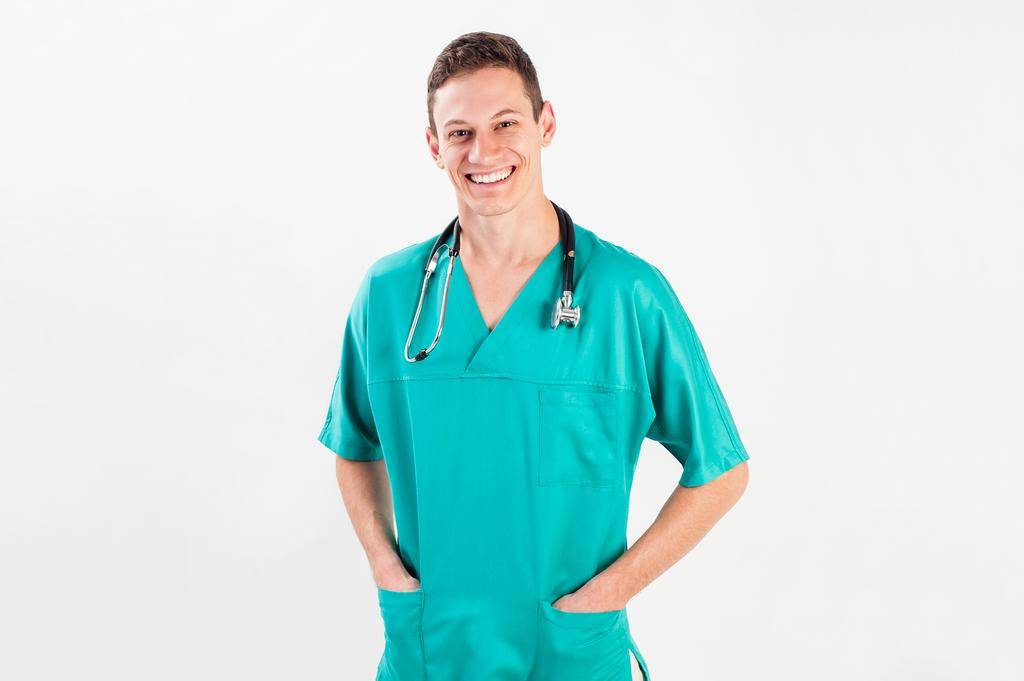 Legislation governing the registration of nurse aide requires candidates to complete a training program and pass a knowledge and clinical skills test before they can become registered in Michigan. The state's Long Term Care Division oversees the administration of nurse programs, ensuring they meet federal requirements. Through a contractual agreement with Prometric to administer the CNA exam and manage the registry, the Division qualifies candidates for practice and keeps tracks of certified caregivers. After successfully completing both the knowledge and skills tests, the candidate will receive a certificate from Prometric that indicates his/her authorization to practice as a Certified Nurse Aide for two years. CNAs must renew their certificates biennially to continue practice.
CNA Classes MI:
How to Apply for the Michigan CNA Exam
Eligibility to take the Nurse Aide Competency Evaluation is based on your ability to meet one of two requirements:
You completed a Michigan state-approved nurse aide training program in the past 24 months, or
You received an Exemption from Training from LARA.
To qualify for exemption from training you must:
Be an out-of-state CNA with current certification in another US state. In this instance, you'll need to fill out the Exemption Request Form, attach a photocopy of your out-of-state CNA certificate, and request verification of your document from the certifying agency.
Have completed a training program in another US State. In this instance, you should complete the Exemption Request Form and submit details of the training program and a copy of your certificate of completion.
In both instances above, the applicant may qualify for exemption, based on the Board's discretion, but must take and pass the clinical and written examination. Licensed RNs or LPNs do not qualify for exemption as federal law prohibits them from working as a CNA.
Applying for and scheduling your CNA Exam:
Complete the Michigan Nurse Aide Registration Form and sign the applicant's affidavit. Make sure the name you submit exactly matches the name on your photo ID. Mail the completed form to Prometric. An online application is also available for faster registration.
Fill out the training program information, test site information, including your preferred exam site, and the eligibility route.
Submit your application fee along with the application to avoid delays. Fees are payable by cashier's check or money order made payable to Prometric. You can also use an American Express, Visa, or MasterCard to pay the non-refundable registration test fees.
Complete the ADA Accommodation request packet if you qualify under the Americans with Disabilities Act. Prometric needs 30 business days to review the request. To qualify, you must have an appropriate professional complete the evaluation form or provide existing documents from persons who granted you similar accommodation in a formal test setting.
If you're employed at a nursing facility, the administration must arrange your testing and submit the registration form and payment prior to testing. If you do not include your social security number or do not have one at the time of registration, you will not be scheduled for the test.
After Prometric reviews your application and confirms payment, you'll be scheduled for the exam at your preferred site once availability permits. Scheduling is based on a first come first serve basis. Prometric will email the Admission to Test letter that will include details of the test site location, date, and time of the exam. Keep the letter to take with you to the test site.
Exam Costs
Your employer should cover your nurse assistant training and exam fees if you're employed or receive an offer of employment within 12 months of obtaining CNA certification. The payment of your expenses applies only if you work at a federally certified facility. Reimbursement of your expenses will be prorated during the period of employment as a nurse aide. Keep your receipts as proof that you paid for your training and testing.
Exam fees are non-refundable. Include the applicable fee with your completed application. Print your name on the money order or cashier's check. Personal checks are not accepted.
$115 – Written and clinical exam fee
$30 – Written Test
$85 – Clinical Skills Test
$10 – One-time registration fee
$25 – Rescheduling fee
A rescheduling fee of $25 applies if you submit a request for an alternative test date within five full business days of the scheduled exam date. You'll lose your test fee and will have to reapply if you reschedule less than five business days before the scheduled test date. Absenteeism or tardiness will require that you reapply for the exam and pay another test fee.
CNA Exam Overview Michigan
Preparation is essential to your success on the two-part CNA exam. At regional test sites, Prometric will administer the exam using a computerized test system where you'll read the questions on the screen and use the mouse to select your responses in the multiple-choice knowledge exam. You don't need computer experience to take the test. However, as part of the preparation process, you can use Prometric's online practice tests to get familiar with the computer functions. The online tests will also help you to manage your time in preparation for the timed exam. The skills exam is the other component that you should prepare for. Get familiar with the key checkpoints for all 21 skills as the tasks you'll have to demonstrate for the exam will be assigned randomly.
The Written Exam
The knowledge exam contains 60 multiple-choice questions with a 90-minute time limit. Much of the content for the exam will be covered during your nurse assistant training, so it is essential that you review your notes, textbooks, and resource sheets in preparation for the exam. Questions will cover content such as personal care skills, age-related changes, health maintenance and restoration, psychological needs of residents, interpersonal relations and communication skills, resident safety, handling emergencies, teamwork, your personal responsibility as a nurse aide, and challenges faced when caring for residents with specialized needs.
The distribution of questions over the five major categories are as follows:
Role of the Nurse Aide – 18%
Promotion of safety – 18%
Promotion of Function and Health of Residents – 24%
Basic Nursing Care Provided by the Nurse Aide – 26%
Providing Specialized Care for Residents with Changes in Health – 14%
The Skills Exam
The timed skills test is an evaluation of your performance of five skills. Three of the skills are assigned randomly by the computer when you're scheduled for the exam. The other two skills are evaluated during your execution of the three assigned skills – those two skills are Handwashing and Indirect Care. They relate to your communication with the resident when you perform the activity, your sensitivity to the resident's rights, comfort and needs, and your handwashing techniques to control infection. The skills you're assigned will determine how much time you have to complete the assignment. Overall, you'll have at least 31 minutes to complete the five skills and no more than 40 minutes. The Nurse Aide Evaluator may assign another extra five minutes if you're completing your final skill when the time runs out. You should review the Candidate Handbook for a list of the clinical skills and checkpoints for each of them. Candidates for the exam will have to play the role of the resident for other candidates. It is important that you dress appropriately with the role in mind.
What To Bring To The Exam
Verification of your ID and check-in must be completed before the scheduled test time, so arrive early. To be admitted to the exam room, you must take:
The original Authorization to Test letter administered by Prometric.
A photo ID with your signature. This must be a government-issued, current, non-expired ID with your name just as it appears on the ATT. Examples are a passport, driver's license or state identification.
A second ID with your signature. Examples are your credit card, student ID, or library card.
Damaged, torn, cracked IDs will not be accepted, and you'll not be permitted to take the test.
Dress appropriately for the clinical exam. You should wear your nursing assistant school uniform or other scrubs, closed-toed shoes, and a watch with a second hand. You'll not be admitted to take the test if you're dressed inappropriately and you'll have to make another appointment and pay a new fee to reschedule.
Receiving Your Scores
Test results are available shortly after the exam concludes. You'll know if you passed or fail at the test site and will receive an official printed result if you take the test at a regional test site. Once you pass both the knowledge and clinical skills test, you'll receive your registry certificate by mail within 14 days of completing the exam.
If you were unsuccessful with the exam, you'd need to reapply to Prometric if you're eligible to take the test. You can only take the clinical skills and/or knowledge test three times each. If you're unsuccessful after three attempts, you must retrain before reapplying to take the exam.
Prometric
MI Nurse Aide
7941 Corporate Dr.
Nottingham MD 21236
Phone: 800.805.9128
Michigan Department of Licensing and Regulatory Affairs
Bureau of Health Care Services
P.O. Box 30664
Lansing, MI 48909
Phone: (517) 241-0554