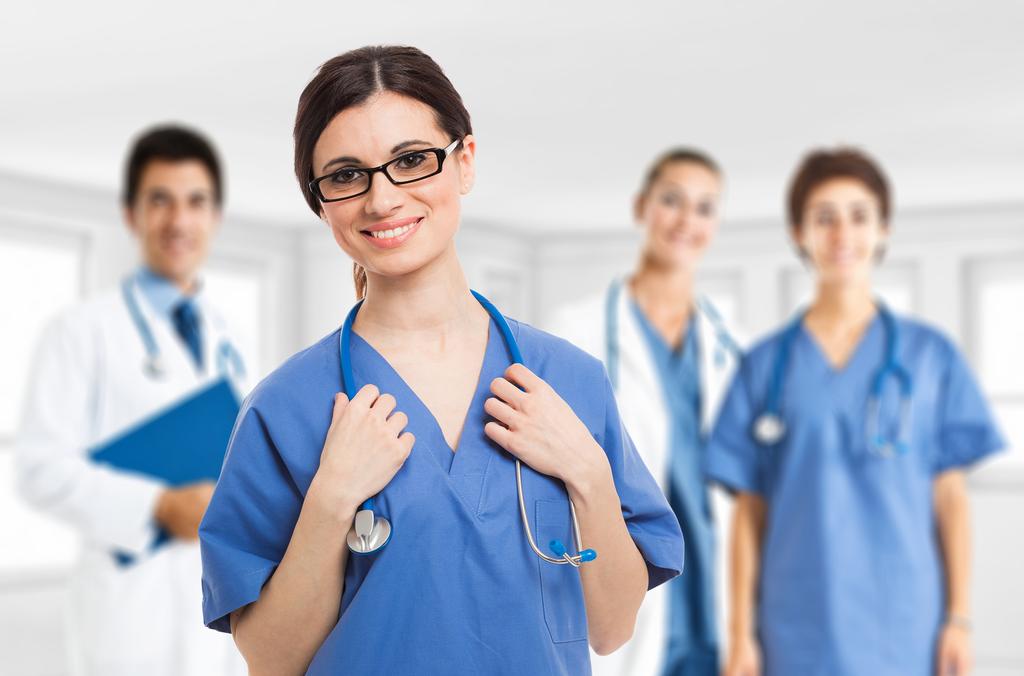 Federal and state established regulations for Ohio's STNAs require individuals to complete an Ohio Department of Health (ODH) approved NATCEP comprising of at least 75 hours of instruction. The state-approved training will cover a minimum 59 hours of classroom (knowledge) training and 16 hours of supervised patient care in a long-term care facility. Program graduates will receive a Certificate of Completion from the ODH and will be eligible to register for the state nurse aide exam. The NATCEP Unit within the ODH oversees the administration of the written competency and clinical skills exam and ensures that the names of successful candidates are added to the Ohio Nurse Aide Registry.
STNA Classes OH:
How to Apply for the Ohio STNA Exam
Headmaster (D & S Diversified Technologies) has the approval of the Ohio Board of Nursing to schedule and administer the Ohio STNA Exam in collaboration with the NATCEP Unit. Your official certificate of completion of the nursing aide training program will confirm your eligibility to register for the exam.
Upon successful passage of the Written exam and Skills evaluation, your name will be added to the Nurse Aide Registry, providing that you meet all the other requirements for certification.
Your name will remain on the registry for a period of 24 months from the date of certification. Thereafter, you must submit verification that you provided at least 7.5 or 8 consecutive hours of nursing-related services for compensation during the 24-month period.
To register for the STNA exam, your nurse aide training provider may submit your application to Headmaster or you may submit the application on your own using the guidelines provided below:
Visit hdmaster.com and select Ohio under the Nurse Aide column.
Select Candidate Log-in and register for an account by entering the test ID number and PIN.
Complete the application and acknowledge the Attestation. You may also download the PDF application and mail or fax your application to D&S using the contact information provided below.
Use a Visa or MasterCard to prepay for the exam online or enclose a check or money order with your mail-in application. To pay online, you must click the Self Pay button to see the options.
Submit a copy of your training certificate or official transcript.
Select your preferred test location and date, and submit the information.
Print the confirmation letter. You're not scheduled for the test if you do not see a confirmation notice.
If a disability or limitation impairs your ability to take the test under normal circumstances, you can apply to the ODH and D&S for reasonable accommodations under the Americans with Disabilities Act. Download the 1404OH form at hdmaster.com and return to D&S with supporting documentation of your disability. Allow an additional two weeks for processing your request.
A priority fax service is available, but it costs an additional $5.00.
If you submit your application by mail, you'll receive confirmation of your test date via postal mail or email (if you include your email address on the application). Contact D&S with 5 business days if you do not receive confirmation of your scheduled test date.
You may reschedule one time within the three attempt testing cycle to an agreeable test date. There's no charge for the reschedule if you contact D&S at least 24 hours before the actual test time – not including Sundays and public holidays.
To cancel an appointment, you must email or fax your request as cancellations are not accepted over the phone. There will be no refunds after 120 days.
If you do not show up for the appointment, you will forfeit your fees and will need to submit a new application and the appropriate fee to request a new test date.
Exam Costs
The established testing fees in Ohio are as follows:
Knowledge test or retest – $24.00
Oral test or retest – $34.00
Skills test or retest – $76.00
Express Overnight shipping – $19.50
Express service fee – $15.00
Priority Fax Service – $5.00
Reschedule fee – $35.00
Cancellation – $24.00
Payment in the form of money order, cashier's check, or facility check should be made out to D&S Diversified Technologies. No personal checks will be accepted. You can also submit your credit card details on the payment form to submit your payment using a Visa or MasterCard.
You may be entitled to a 100 percent refund of your out-of-pocket expenses for completing the state requirements for STNAs. The refund request will be fulfilled by your first nursing home employer as long as you begin working within 12 months of completing the training program. Your refund may be prorated based on the time of employment – in relation to your graduation date.
Active and retired military personnel, veterans and spouses of veterans will receive priority of service on testing day. If you fall within the stipulated category, contact the ODH to find out the documents you must submit with your application. You may be eligible for reimbursement of your fees through your GI Bill.
CNA Exam Overview Ohio
After completing an ODH-approved nursing assistant training program or at least 12 months of employment as a medic in the field, your final step to practicing as an STNA in a long-term care facility is to sit the Nurse Aide Competency Exam for certification in Ohio. The test is a two-part test comprising of a Written (knowledge test) and the Skills evaluation of your clinical competencies. The Written test may be in paper (written) form or delivered electronically at specific testing centers. Passing both components of the exam will grant you a listing on the Ohio Nurse Aide Registry as long as you meet all the other requirements for certification.
The Written Exam
The state grants candidates a maximum time of 90 minutes to complete the 79 questions on the written test. An administrator will inform you when there are 15 minutes remaining. Timing is essential during the multiple-choice exam, so practice tests online will help you manage your resources during a timed test. CNA practice tests in particular are worthwhile to assess your knowledge of nurse aide concepts, such as role and responsibility, older adult growth, communication, care impaired, infection control, safety, mental health, and resident rights. There are sample questions in the Candidate Handbook that you can use to brush up your skills. However, interactive tests are also beneficial in that you can check your timing, get feedback, and answers to your incorrect responses.
At test sites where the test is in paper format, you must provide your answers on the answer sheet provided. Responses on the test booklet do not count. A proctor will provide scrap paper for math related questions, but you must turn in all papers at the end of the test. The test is delivered electronically at some test sites. At those sites, you'll have the opportunity to practice with a few questions and cover a brief tutorial on submitting your answers before the test begins.
The Oral Exam (Alternative)
An oral (audio) test is available in conjunction with the written test but you must request it in advance. It is especially applicable if you have difficulty reading English. The oral test costs extra and will include 17 questions that you must read and answer without the aid of the oral cassette player. Those final 17 questions test your reading comprehension as required by the ODH.
The Skills Exam
The evaluating nurse will read five scenarios associated with the five skills you'll have to perform during the skills exam. Listen carefully to all the instructions and get answers to any questions you may have before you begin your tasks. The skills test will take approximately 35 minutes to complete your assigned tasks. However, you should plan to spend 4 to 6 hours at the test site on your testing day. Handwashing will be one of the skills assigned, and the other four will be selected at random from the Skills List. You must score at least 80% on each task without skipping any of the critical element steps to pass the skills component of the exam. A failure on a single task will lead to a failing score on the entire exam. If you make a mistake or forget to perform a step, inform the evaluator and physically perform the correct steps to receive credit. Dress appropriately for the clinical skills exam in loose-fitting scrubs, clinical shoes, and hair tied back if you have long hair.
What To Bring To The Exam
According to regulation standard 3701-18-26, you must bring your social security card to the test site. You will not be allowed to take the test without your social security card and a government issued, signed photo ID such as a driver's license, military ID, state ID, or passport. If you do not take the required ID, you will need to reapply for a new test date and pay another fee.
Arrive 20 to 30 minutes before the exam for check-in and instructions.
Dress in full clinical attire for the Skills evaluation and the written test. This includes clinical shoes, scrub tops, scrub pants, and hair pulled back if you have long hair. It is your responsibility to take 2 to 3 number 2 pencils to the test if you're taking the written exam on paper.
Personal items, such as large bags, briefcases, extra books, and study materials are not allowed in the test room. Site personnel cannot be held responsible for any personal items you take to the test site.
Receiving Your Scores
Get your results online at www.headmaster.com 2 to 3 days after you take the paper test or 24 hours after an electronic test. D&S DT will also deliver the results via email (if you provided an email address) and postal mail. Your training provider will also receive a copy of your results.
If you pass both the Written or Oral test and the Skills evaluation, your name will be added to the Ohio nurse aide registry. D&S will send a notification of certification and a laminated wallet ID card.
If you fail one or both parts of the exam, you must reapply to take the test. The notification of failure will outline the guidelines for retesting and include a diagnostic report that you can use to prepare for your next attempt.
Contact the Registry
Ohio Department of Health
Nurse Aide Registry
246 N. High Street
Columbus, OH 43215
Telephone:
(800) 582-5908 (in-state)
(614) 752-9500 (out-of-state)
Fax: (614) 564-2461
Email: NAR@odh.ohio.gov